Simone Biles lauded for "bravery in prioritizing" mental wellness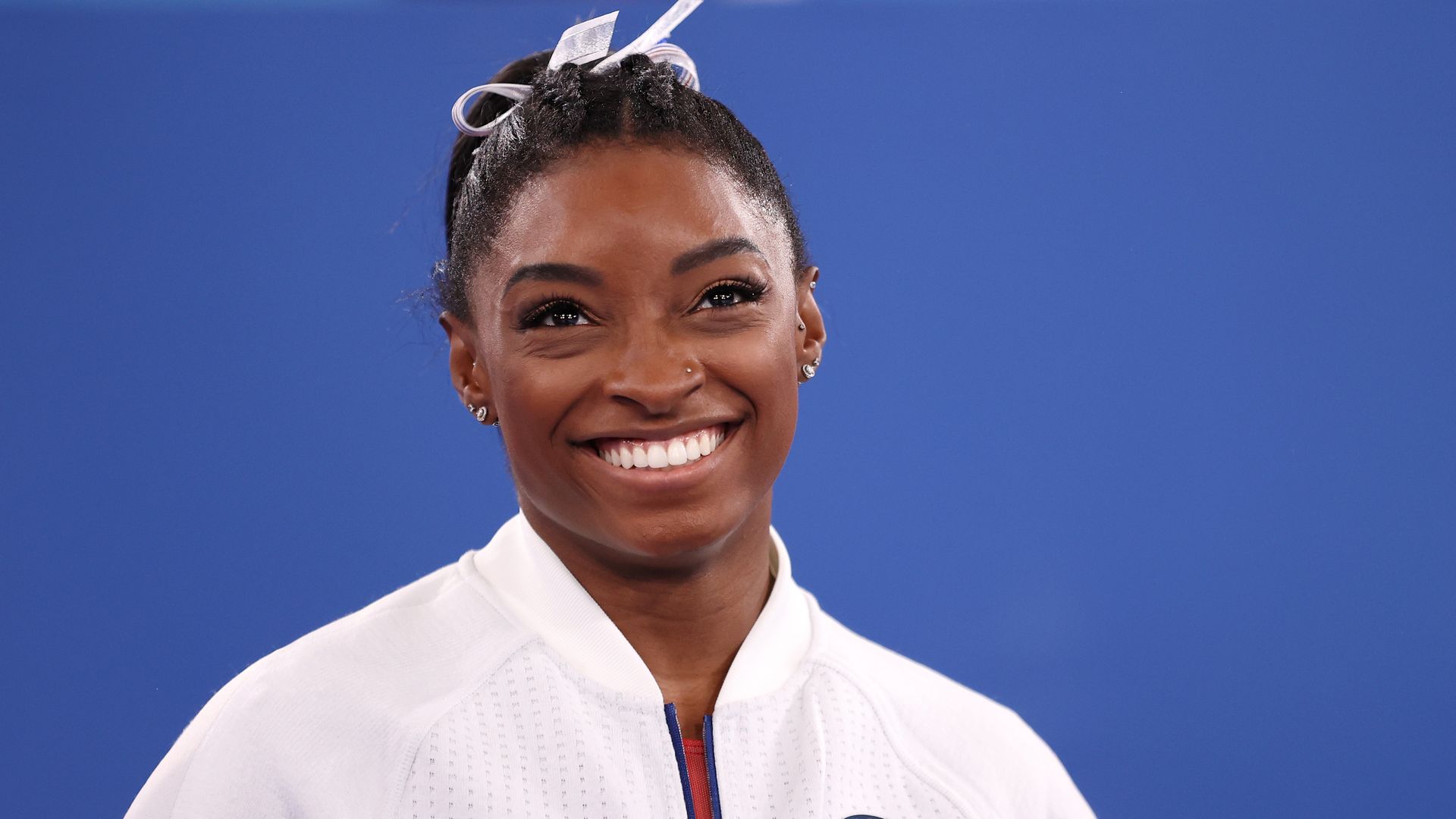 Olympic champion Simone Biles is receiving widespread praise for putting "mental wellness over all else" after withdrawing from the U.S. women's team finals and the upcoming all-around final at the Tokyo Games this week.
The big picture: Leading figures from the world of sports, politics, entertainment and fans, including former first lady Michelle Obama and U.S. swimming legend Michael Phelps, have lauded the four-time Olympic gold medalist.
Phelps said on NBC that the "Olympics is overwhelming" and that "we're human beings, nobody is perfect. It's OK to not be OK."
What Biles was going through "broke my heart," Phelps said. "But also, if you look at it, mental health over the last 18 months is something that people are talking about."
What else they're saying:
American tennis player Coco Gauff, who had to withdraw from the Tokyo Olympics after testing positive for COVID-19, tagged Biles in her tweet saying: "we love you and we are with you 🇺🇸"
Jamaica gymnast Danusia Francis tweeted, "Don't know about you but I think @Simone_Biles just empowered everyone to put their mental well-being above everything else. WHAT A QUEEN. GOAT in more ways than one. ❤️"
Go deeper