Woman can display profane Biden signs after sanctions dropped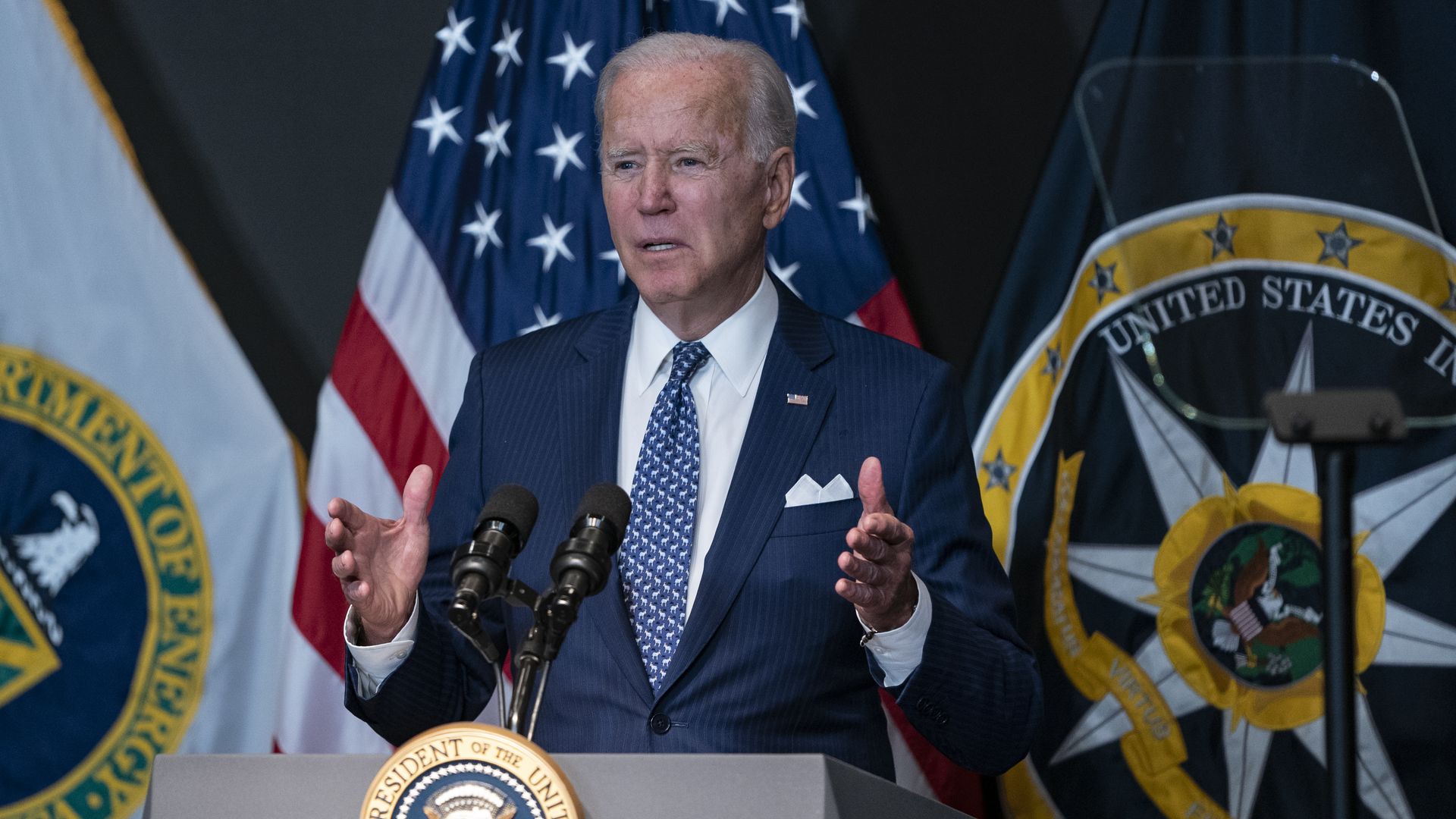 A Trump-supporting New Jersey woman on Tuesday won her fight to display profanity-laden signs criticizing President Biden.
Driving the news: The Superior Court, Law Division, in New Jersey vacated charges brought against Andrea Dick of Roselle Park — who was ordered by a municipal judge to take down the signs stating f--k Biden and other messages, or face fines of $250 a day following complaints from neighbors, according to the American Civil Liberties Union, who represented her.
Why it matters: The incident is the latest example of the polarized political landscape in the U.S., underscoring the issue officials across the country are facing over free speech while "responding to concerns about language that some residents find offensive," per the New York Times.
What they're saying: Dick said she felt "amazing" over the outcome, noting to the NYT she had received "angry calls" and "at least 20 pieces of hate mail from as far away as California, North Carolina and Texas" over her banners.
The other side: Jarrid Kantor, the borough attorney, said Roselle Park "stood by the summons and agreed" with the judge's decision, according to the NYT.
"However, the borough feels that the continued attention garnered by the inappropriate display and the escalating costs to the taxpayers of continuing to litigate the matter causes far greater harm to the borough, as a whole, than good," Kantor added.
Go deeper