Officers relive Jan. 6 terror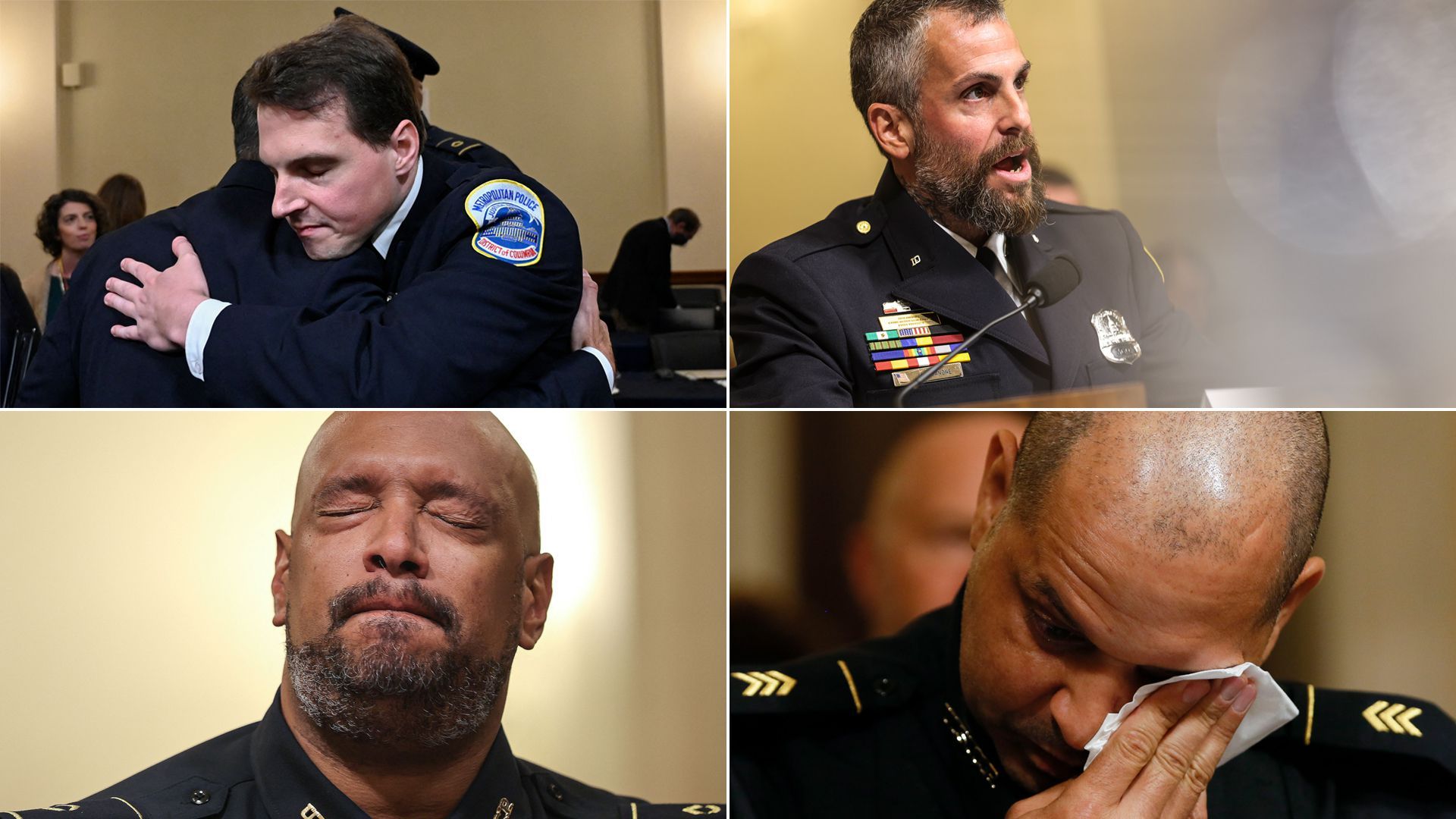 As the House's Jan. 6 committee opened its hearings, carried live on TV around the world, four officers gave raw, emotional testimony that was shocking even to people who had closely followed coverage of the riot.
Here's what the officers said (pictured clockwise above):
D.C. Police Officer Daniel Hodges: "The sea of people was punctuated throughout by flags — mostly variations of American flags and Trump flags. ... I saw the Christian flag directly to my front, and another had 'Jesus is my savior, Trump is my president.'" (Video)
D.C. Police Officer Michael Fanone said he was "grabbed, beaten, tased, all while being called a traitor to my country." (AP)
Capitol Police Sgt. Aquilino Gonell, an Army veteran who served in Iraq, said on Jan. 6 he was "more afraid to work at the Capitol than in my entire deployment." (Video)
"The rioters called me traitor, a disgrace, and shouted that I, an Army veteran and a police officer, should be executed."
Capitol Police Officer Harry Dunn, a Black man, said several rioters called him a "f--king n-----" after he said he voted for President Biden in response to protesters claiming no one voted for him. (Video)
Dunn said he continues to get counseling: "Jan. 6 still isn't over for me."
Go deeper