The rise of digital detox dining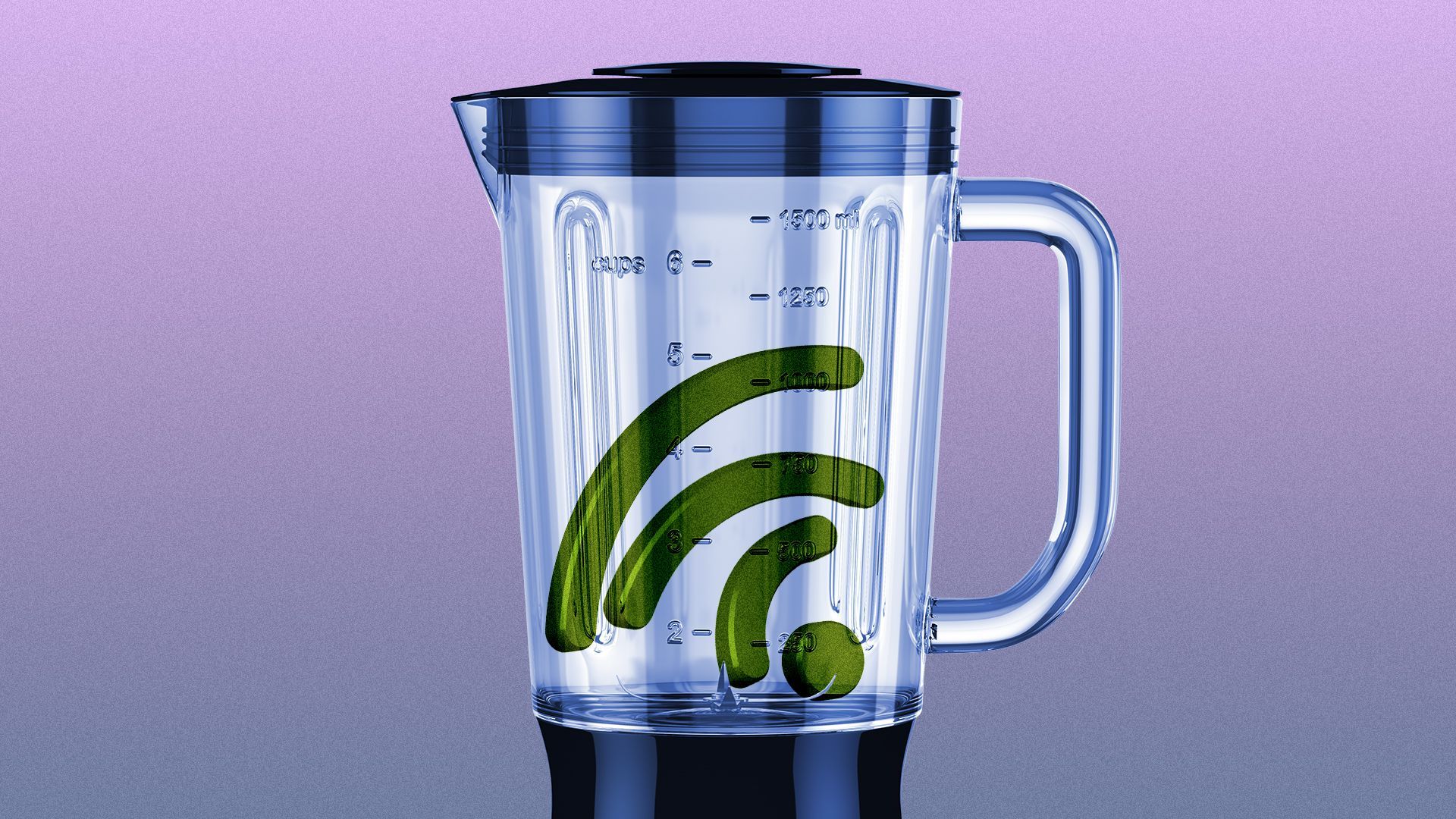 A growing cohort of restaurants around the world are offering a respite for tech-addicted diners: a digital detox at the table.
What's happening: Cafes and fine dining establishments alike are taking away phones to encourage customers to unplug, enjoy the meal and actually talk to one another, as if it were the 1990s or something.
These spaces become even more popular in the post-pandemic world as people emerge from months of digital overload.
Details: The James NoMad hotel in Manhattan experimented with a Digital Detox package that gave guests 10% off the room rate for every night they went without phones, MarketWatch reports. Guests gave their phones to the front desk when they checked in and were assigned device-free rooms without TVs or alarm clocks.
Hearth, in Manhattan's East Village, puts boxes on the tables for guests to stash their phones during the meal.
The French House in London has a hard ban on phones and will kick patrons out for using devices, per the London Evening Standard.
Some establishments are trying lighter versions of the detox: Fergie's Pub, a Philadelphia bar, has done away with TVs. And several coffee shops aren't stripping customers of their phones but are no longer offering WiFi in an effort to discourage device use.
The other side: As we've reported, many cafes and restaurants are leaning into the rise of telework by setting themselves up as a third workplace — away from the office and from home — offering WiFi, outlets and free coffee to patrons.
Worth noting: Everything old is new again. In 1999, the New York Times ran an article about excessive cell phone use driving restaurants to ask phone users to step outside to gab.
This, of course, was when people actually used cell phones to talk.
Go deeper