Axios at the Olympics: Softball on the brink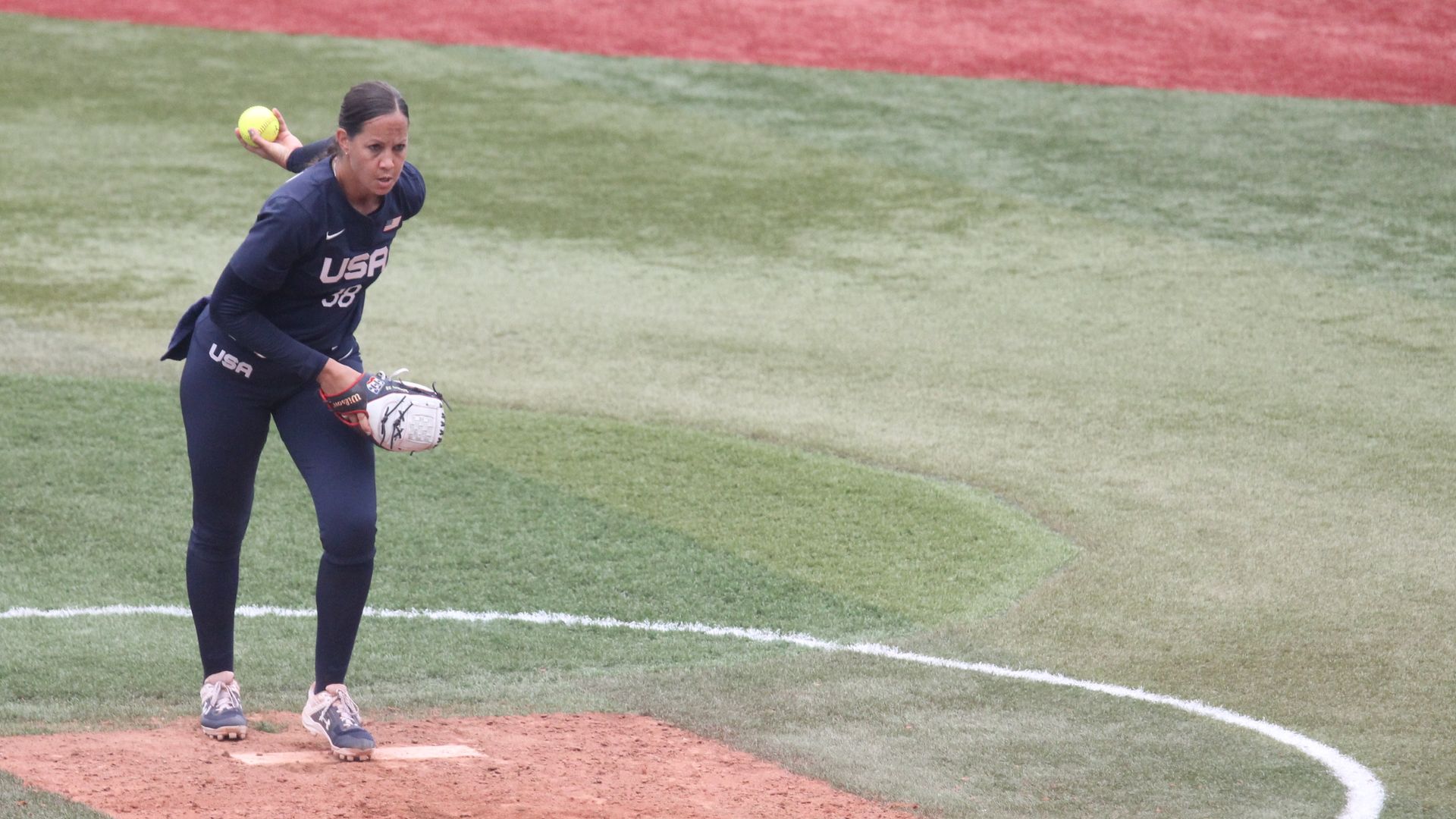 TOKYO – When the U.S. and Japan take the field in Yokohama on Tuesday, they are playing for more than just a gold medal. As badly as both teams want to win, they also want to show the world their sport deserves a permanent place in the Olympics.
Why it matters: Softball is returning to the Olympics after a 12-year absence, but its long-term Olympic future is uncertain, with the sport not part of the 2024 Games in Paris and plans up in the air after that.
The big picture: For its players and fans, the stakes are huge. Softball doesn't have a large stage beyond the Olympics from which to draw in a global TV audience and foster the next generation of players.
Being part of the Olympics brings financial investment, spurs competition in the off years and inspires kids to see themselves playing for their own gold medal some day.
Between the lines: Players and coaches point to the many close games in Tokyo as a sign that the sport is bigger than the US and Japan.
"We hope the world sees it is a very competitive game," US pitcher Cat Osterman told me at a press conference this week.
"I think there is a misconception that two countries always run the table," she said, referring to the U.S. and Japan. "Year in, year out, we have amazing competition in international softball. It's just not covered."
Yes, but: There are only six teams competing in Tokyo, albeit from four continents.
And, outside of Japan, where the sport is played professionally, the U.S. is the sport's most fertile ground.
The team from Mexico, for example, is dominated by players who competed at US colleges and includes a number of former members of Team USA.
My thought bubble: Proponents and critics of the sports both have a point. Fans (and I am a huge one) are right to note just how competitive the sport has been here in Tokyo and how vital being in the Olympics is to maintaining and growing the sport around the world.
While the U.S. is undefeated, it has won all its games by only one or two runs, including an extra-innings game against Australia and its dramatic, come-from-behind win against Japan on Monday.
But detractors aren't wrong that the sport doesn't have as much global appeal as many other Olympic sports.
Of note: Asked by Axios about what it means for softball to be an Olympic sport, players in Tokyo spoke personally and passionately. Many veterans here played in Beijing and waited 12 long years to get another chance to compete at the Olympics.
They are keenly aware of another big gap coming up and badly want to see softball return for the 2028 Games in Los Angeles. In the sport's favor, those Olympics are being held in a country where softball is huge.
What they're saying: Team Japan pitcher Yamato Fujita said she has experienced seeing softball not chosen for many years and having to hope for it to come back. Having it included permanently would inspire kids to take up the sport.
"Then they can enjoy playing and practicing softball," Fujita said, via an interpreter. "That's what I want to see."
Team Japan outfielder Eri Yamada told Axios, "We are going to play the USA, and of course compete for the gold medal.
"But we can use the opportunity to really show the attractive and interesting aspects of the sport. I think it's really important in that sense."
What's next: Barring rain, the U.S. and Japan play for the gold at 7 a.m. ET this morning (8 p.m. Japan Time). And after that? Stay tuned.
Go deeper