Savannah reimposes indoor mask mandate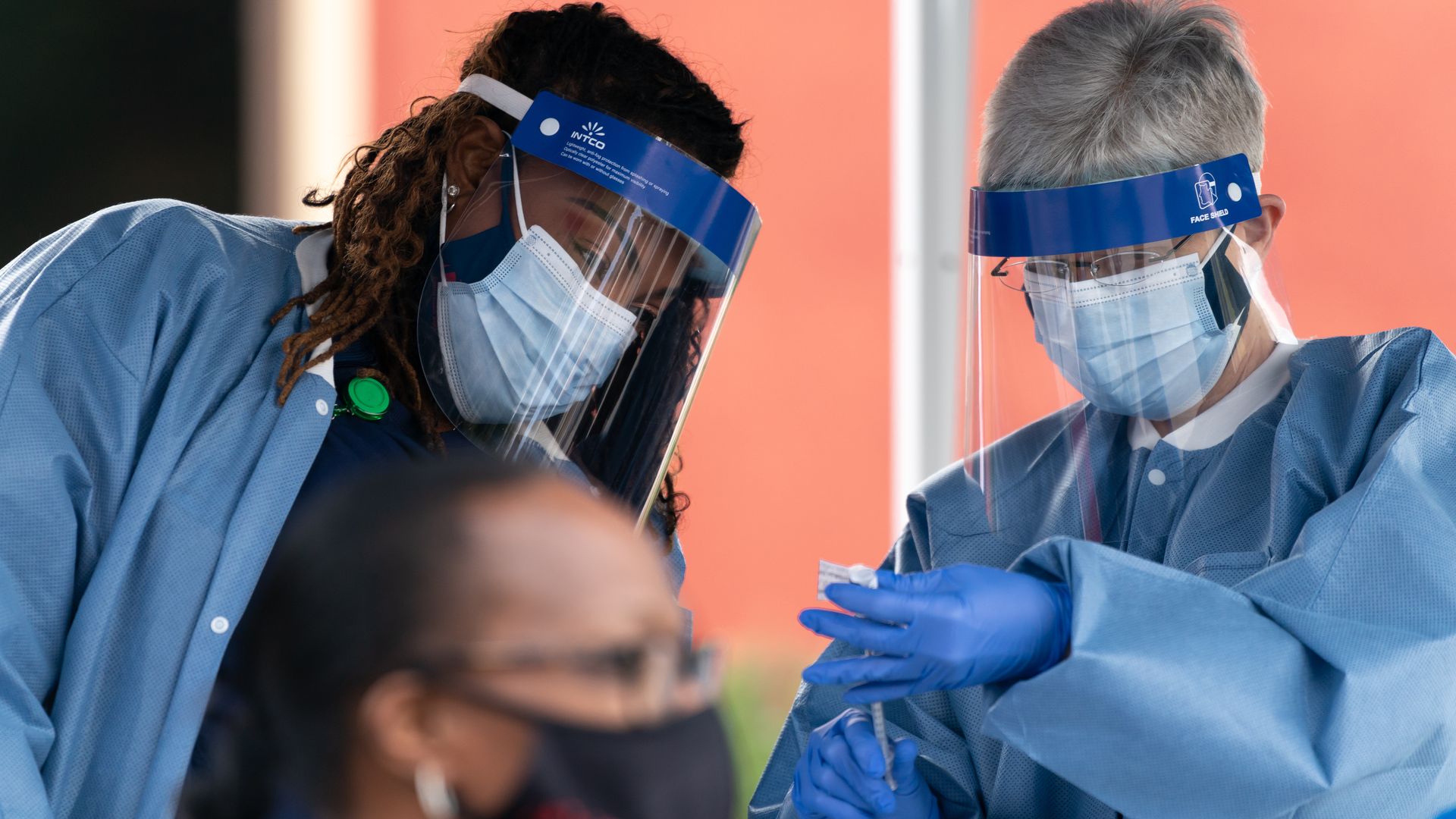 Savannah, Georgia, will again require people to wear face masks while inside public places because of a "steep and alarming rise" in COVID-19 cases, Mayor Van Johnson announced Monday, per AP.
Why it matters: Savannah is the most recent major U.S. city to reimpose some coronavirus restrictions in response to an increase in cases and hospitalizations.
By the numbers: Chatham County's seven-day rolling average of new cases has sharply increased over the last week.
The county is currently reporting an average of 62 new cases per day, according to state data.
The county also registered 55 hospitalizations from the virus on July 23.
The big picture: Statewide, cases are almost five times as high as they were in late June, according to AP.
Go deeper: COVID cases are up 55% across the U.S.
Go deeper