Olympics opening ceremony ratings fall to 33-year low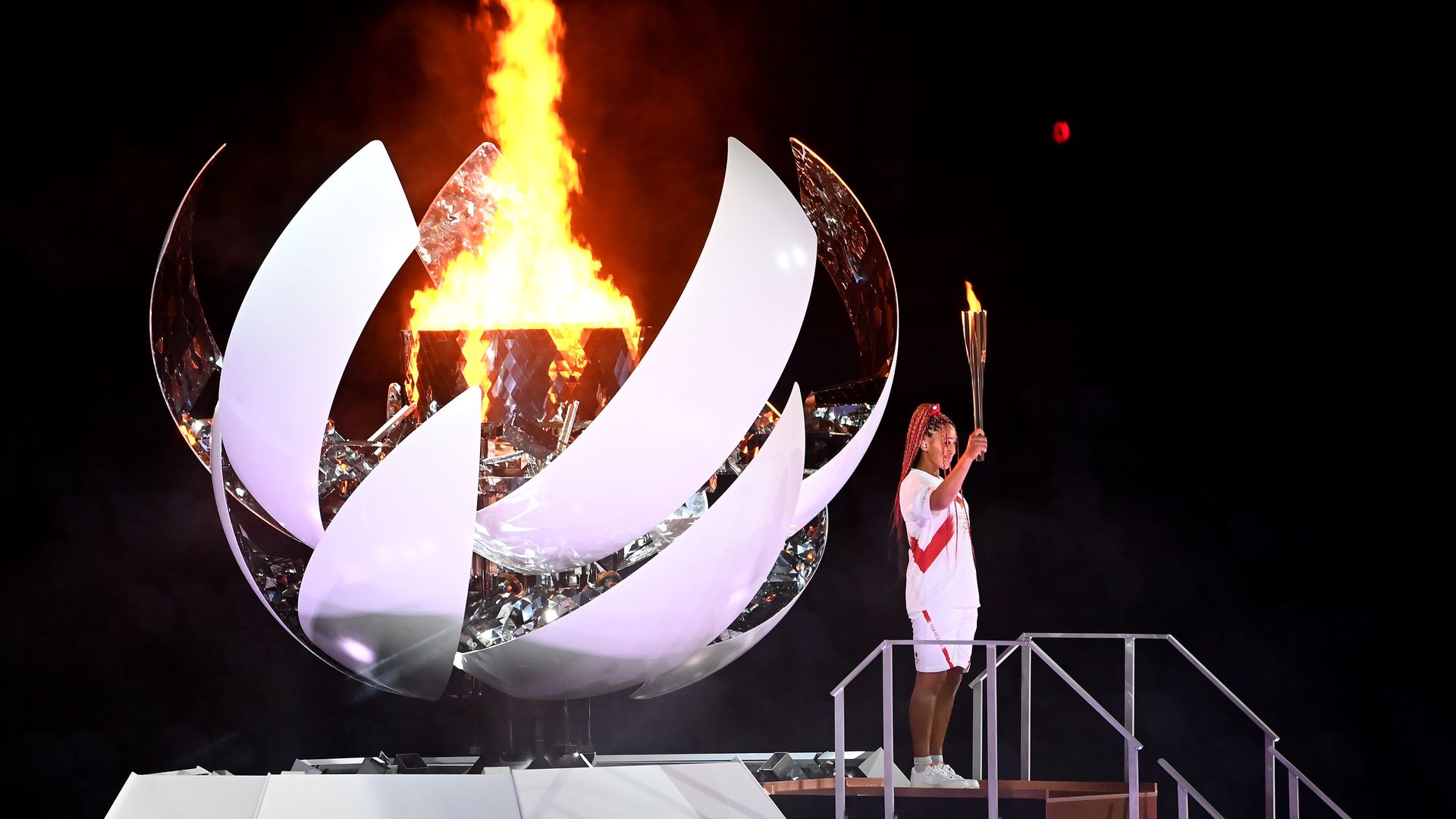 Ratings for the Olympic Games opening ceremony were down 36% compared to 2016, according to preliminary numbers from NBC Universal. 
Why it matters: The figures for the Tokyo Games event mark the lowest audience for an Olympics opening ceremony event in over three decades, per Reuters.
Roughly $1 billion has been spent on advertising around the Olympics. Ratings are the only real metric marketers can use to justify much of that spend.
By the numbers: About 17 million people watched the event on broadcast and streaming, according to NBC. Early broadcast numbers suggest some 10 million people watched the event on linear TV.
By comparison, about 26.5 million people and 27.8 million people tuned in to the Olympic opening events in Rio in 2016 and Pyeongchang in 2018, respectively.
Yes, but: Some of this is out of NBC's hands. Without fans in the stands, the content may not be as compelling to viewers this year as it has been in the past.
Be smart: The Olympics isn't just about advertising for NBC, it's also the company's big streaming debut.
A lot of the network's success this year will be determined by whether it can get people to subscribe to its streaming service. NBC is putting some of the most popular Olympics sporting events exclusively on Peacock this year.
The big picture: The opening ceremony ratings decline isn't shocking, given the general decline in linear TV ratings that's been expedited during the pandemic.
Ratings for major sports events, like the Super Bowl and World Series, were also remarkably low this past year, as were ratings for all of the major award shows.
Olympic opening ceremony viewership has also been in decline for years.
Go deeper: Full Axios coverage
Go deeper