Momiji Nishiya, 13, wins first-ever Olympic women's skateboarding gold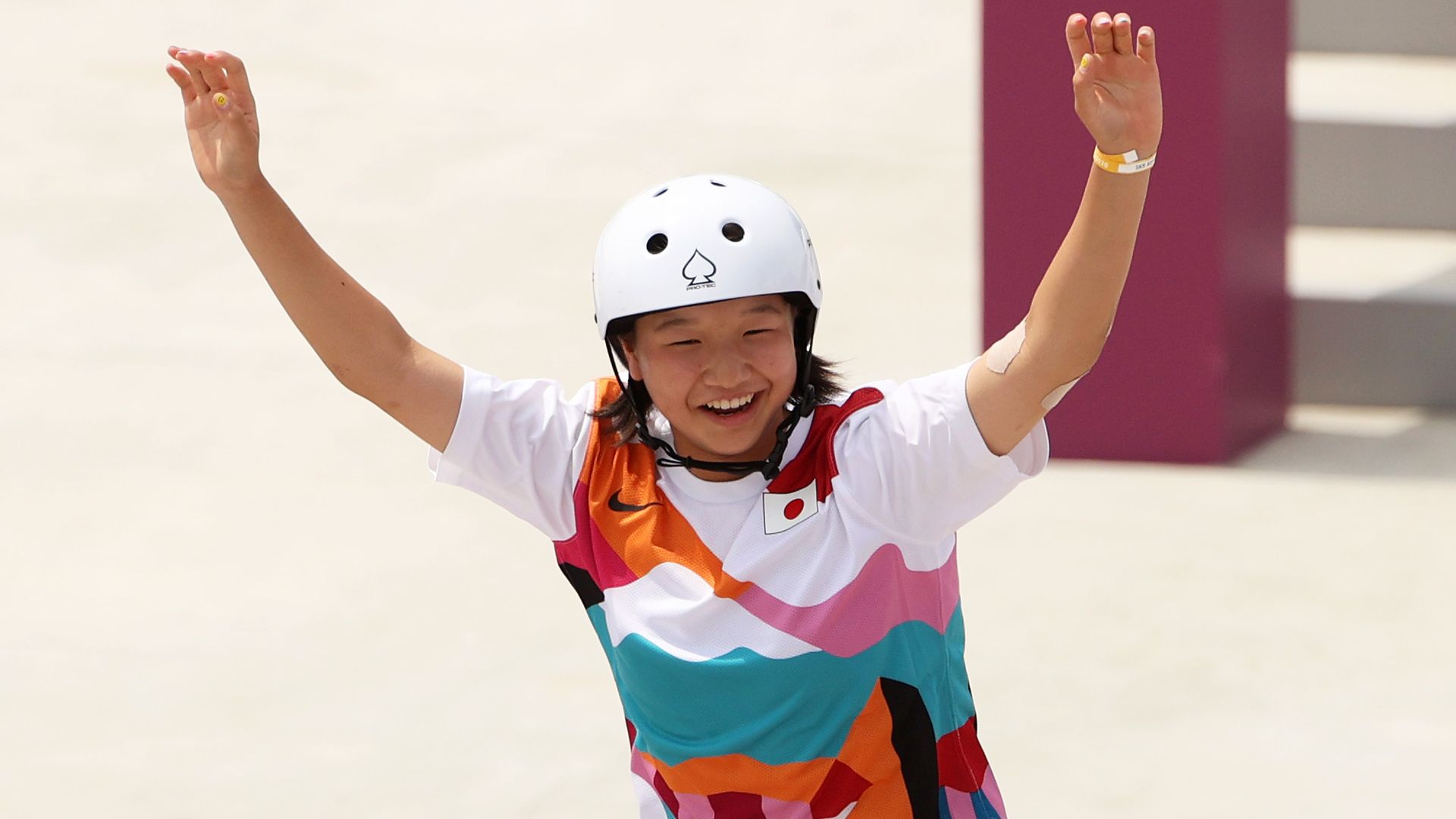 Japan's Momiji Nishiya, 13, won the inaugural Olympic skateboard competition for women, at the Tokyo Games on Monday.
Of note: She's one of the Olympics' youngest ever gold medalists — just months older than American diver Marjorie Gestring, who at 13 years 267 days set the record for the youngest winner at the 1936 Berlin Games.
The skateboarding women's street final saw silver go to another 13-year-old, Brazil's Rayssa Leal. Japanese 16-year-old Funa Nakayama won bronze.
Editor's note: This article has been updated to include details of the Olympics' youngest gold medalist.
Go deeper