France mandates COVID health passes for dining and travel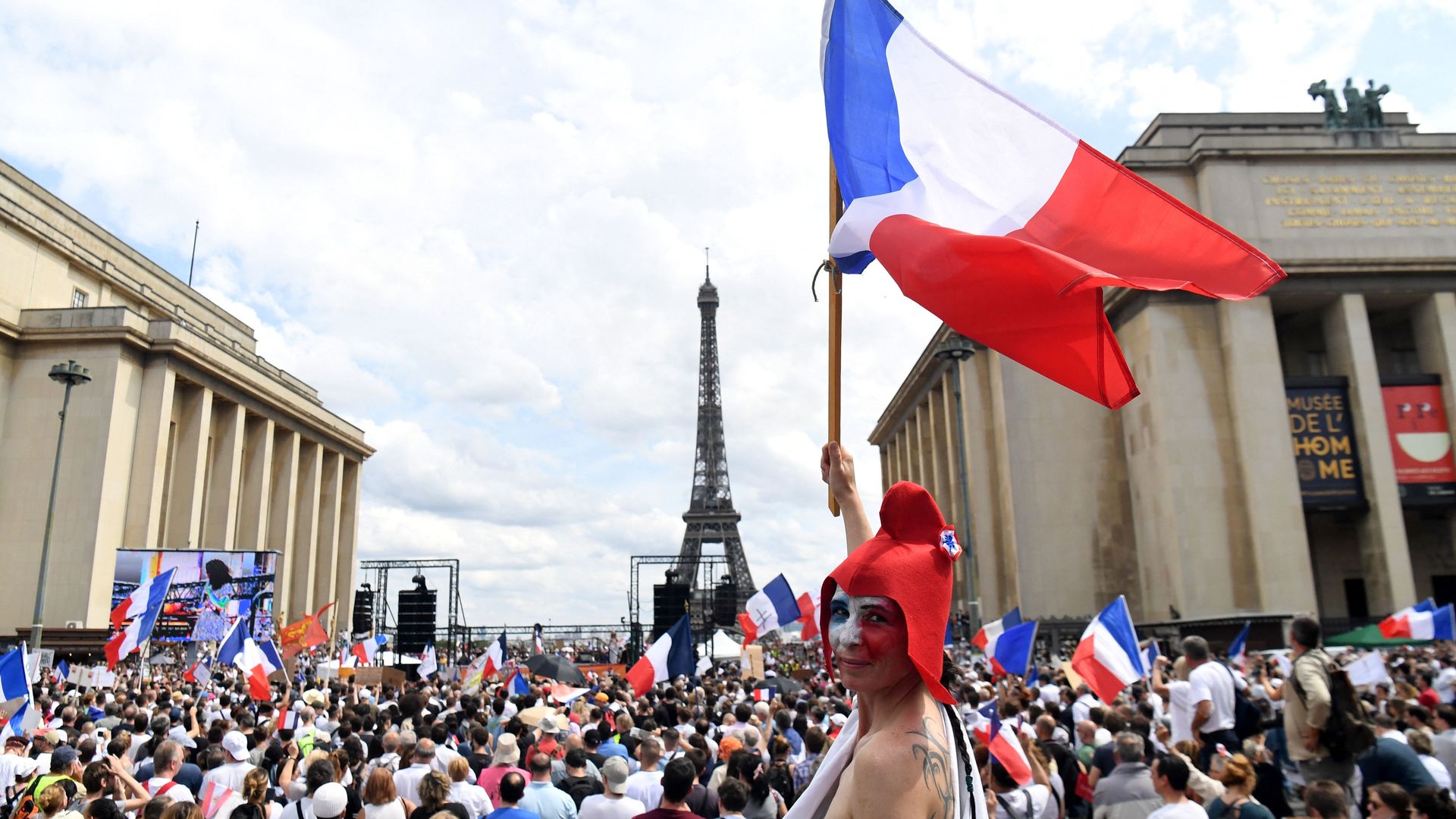 France's legislature approved a law mandating universal vaccinations for health workers and pandemic passes for all restaurants and domestic travel early Monday local time.
Why it matters: The health protection plans led to tens of thousands of protesters taking to the streets across France over the weekend, as COVID-19 cases surge in the country to about 20,000 a day from a few thousand early in July, per France 24.
The big picture: The "health pass" requires people show online or paper proof of vaccination, or evidence that they have recently recovered from the coronavirus, or else they must show a recent negative test.
It initially applies to all adults who wish to "enter restaurants, trains, planes and some other public venues," AP notes. The measure will expand to include anyone over age 12 from Sept. 30.
"The rules can be applied through Nov. 15, depending on the virus situation," AP reports.
Legislators set a Sept. 15 vaccination deadline for all health workers, who face suspension if they fail to comply with the requirement.
What they're saying: President Emmanuel Macron called for unity after visiting a hospital in French Polynesia and noted some people were "in the business of irrational, sometimes cynical, manipulative mobilization," over measures designed to protect people, per AP.
"What is your freedom worth if you say to me 'I don't want to be vaccinated,' but tomorrow you infect your father, your mother or myself?'" he said.
Go deeper