Axios at the Olympics: Water polo and diving on Day 2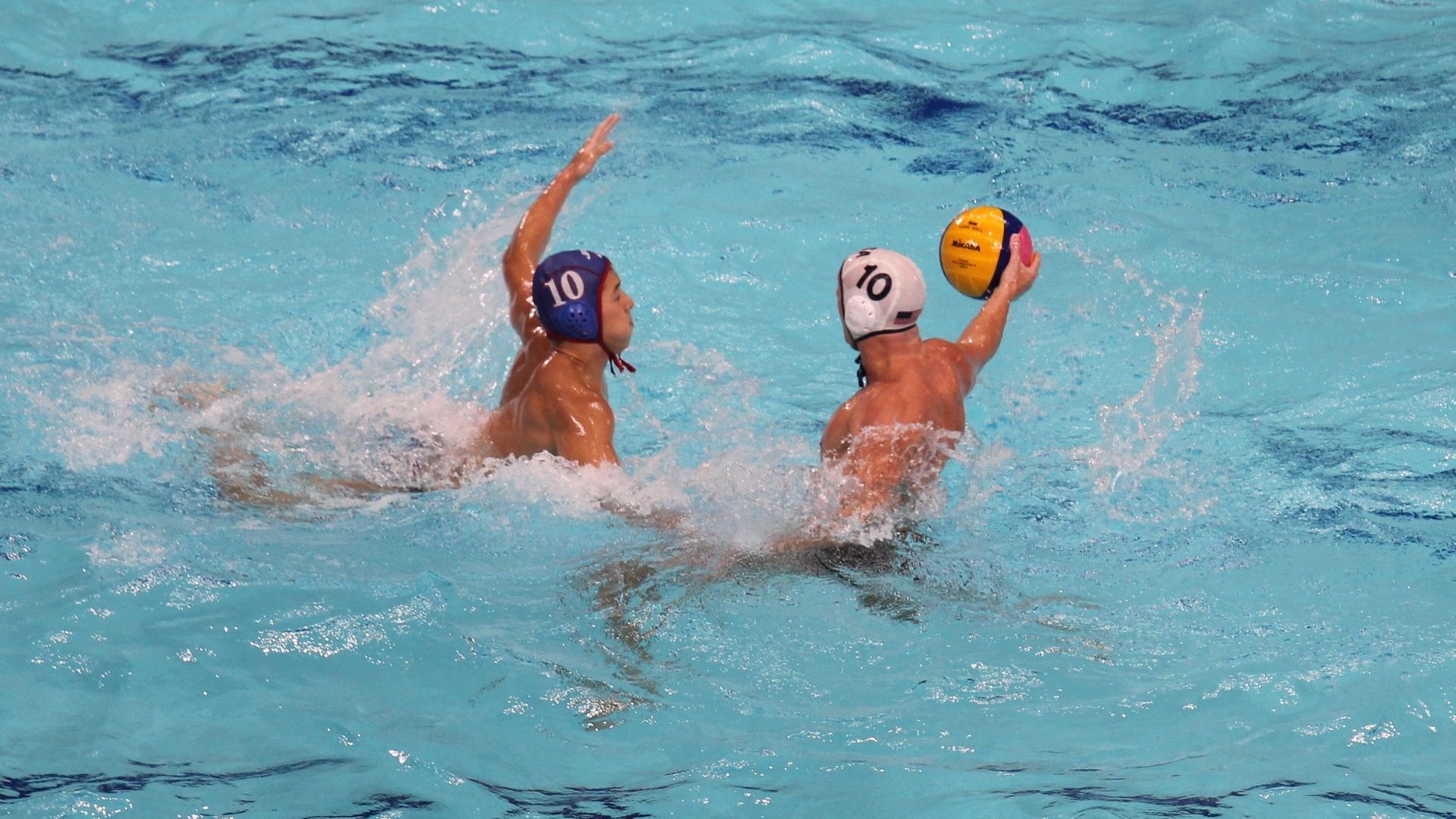 TOKYO — Sunday was a chance to venture beyond my comfort zone of softball and soccer.
Behind the scenes: I decided to check out the U.S. men's water polo team, since I flew over to Japan with them. They managed a nice come-from-behind victory over Japan, with the only downside being spilling an entire bottle of water in my backpack.
Somehow, by the grace of the Olympic gods, my laptop, accessories, camera and lenses all emerged unscathed.
While at the aquatics center, I ventured next door and managed to see the last couple minutes of synchronized diving and got the OK to stay for a set of swimming heats later in the evening.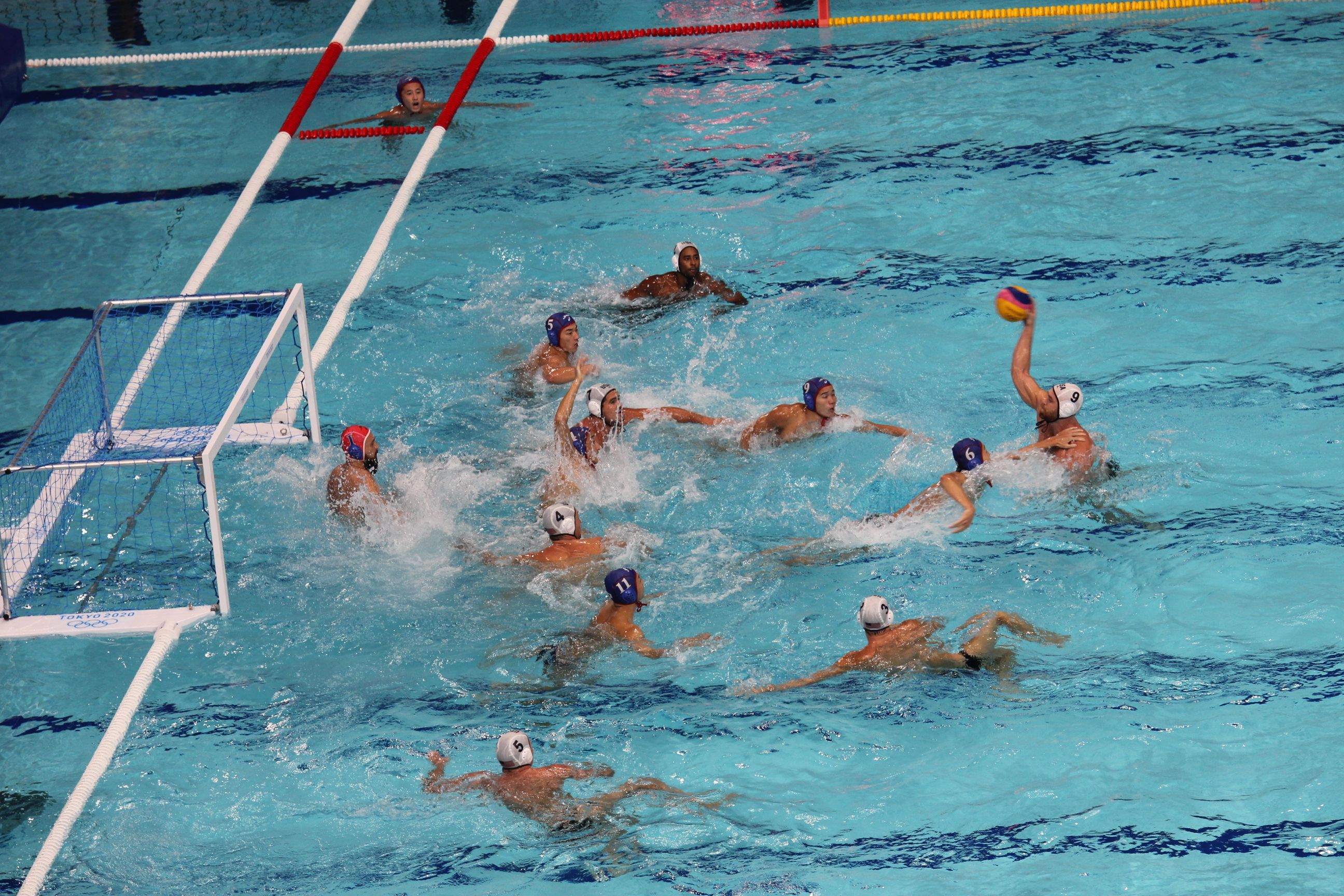 But I think my favorite experience was watching the diving practice in between sessions as divers of different heights and disciplines, including synchronized divers, got in their workouts. It's another part you never see on TV.
Along the way back into Tatsumi International Swimming Center, I crossed socially distanced paths with Canadian synchronized diver Jennifer Abel still clutching her silver medal and flowers from the medal ceremony as she labored to find the doping officials, presumably for post competition testing.
A few meters away from the divers, the swimmers are also getting in their practice. Amazing how they manage to steer clear of one another while practicing.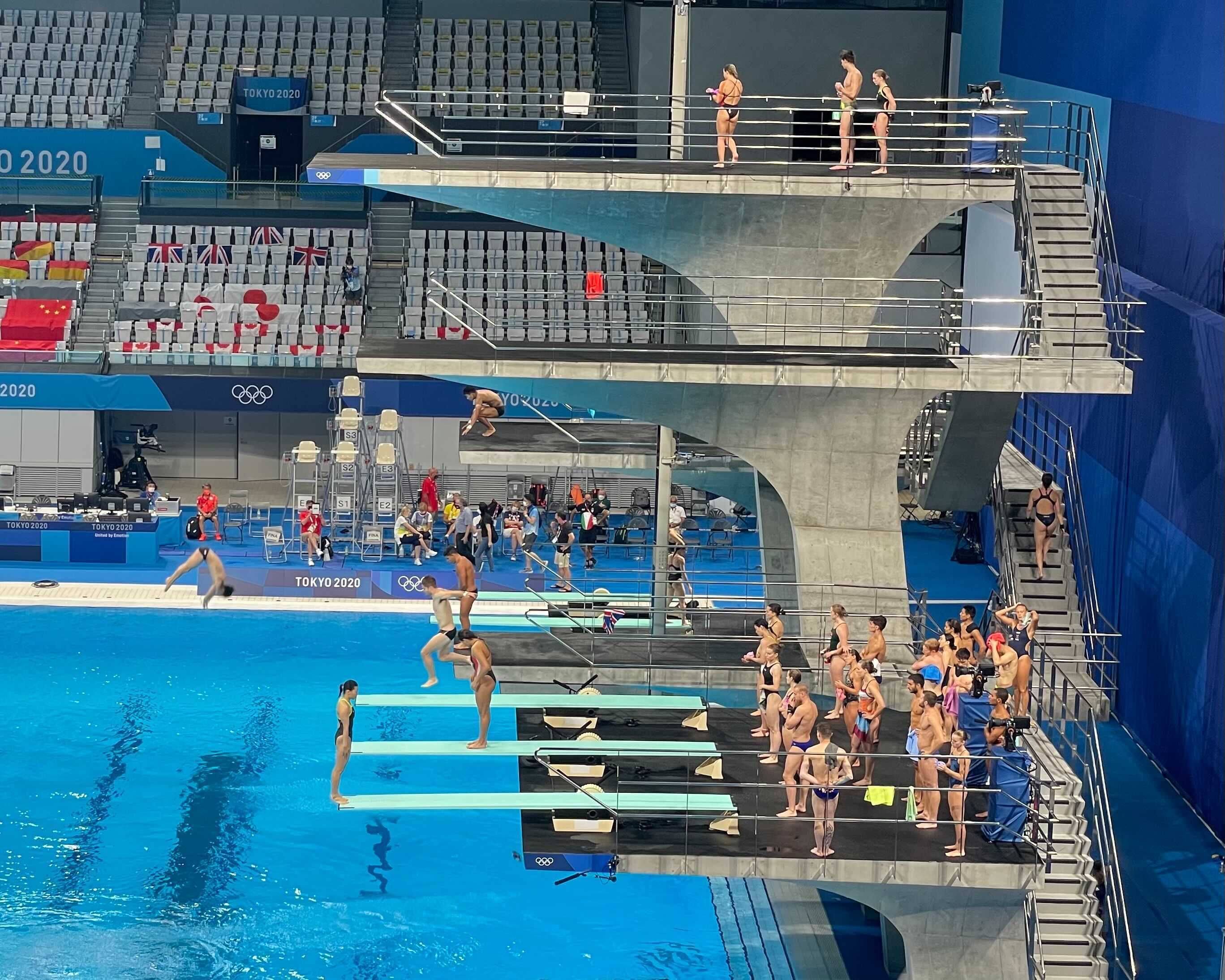 Go deeper: 7 Olympics stories to know for today
Go deeper