What it's like inside the opening ceremony of the Tokyo Olympics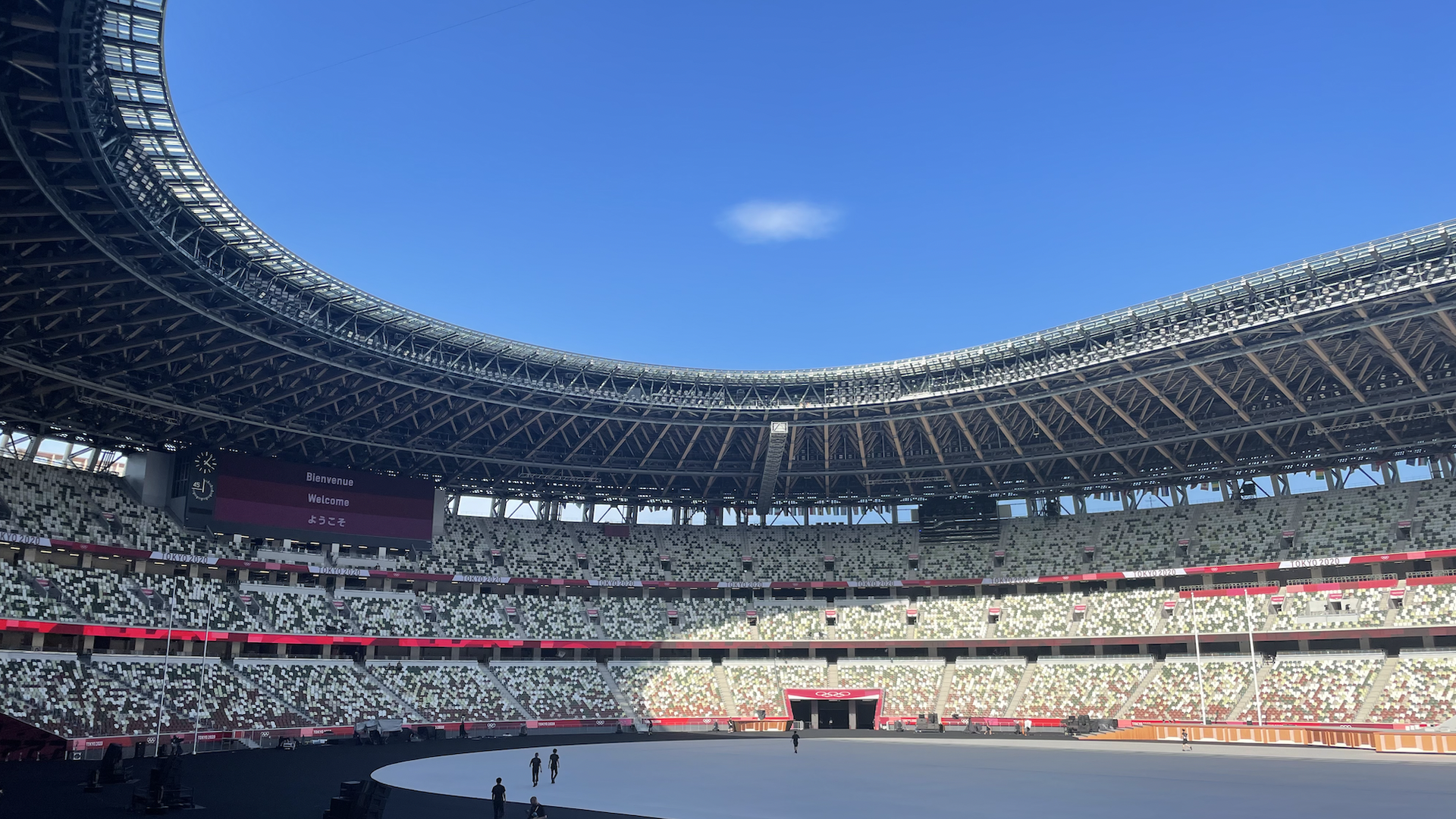 TOKYO -- On television, this year's Olympics opening ceremony may not look that different from years past. But pan back just a bit from the action on the field, and things feel more like a dress rehearsal than the real thing.
Why it matters: Already delayed a year due to COVID-19, little about the Tokyo Olympic Games is normal. Cheering is banned, as are most of the spectators, leaving the athletes to enter a largely empty Olympic Stadium.
Behind the scenes: At the entrance to the stadium Friday afternoon, curious Japanese citizens peer through a metal fence to get a glimpse of those allowed inside. Members of the media, meanwhile, peer out equally curious, with many getting their closest look yet at the general public.
International media are barred from using public transit, visiting restaurants and shops or even interviewing members of the public.
The Japanese people, meanwhile, not only can't go to Olympic events, but have been discouraged from public gatherings in general and urged to stay home and watch the games on TV, much like the rest of the world.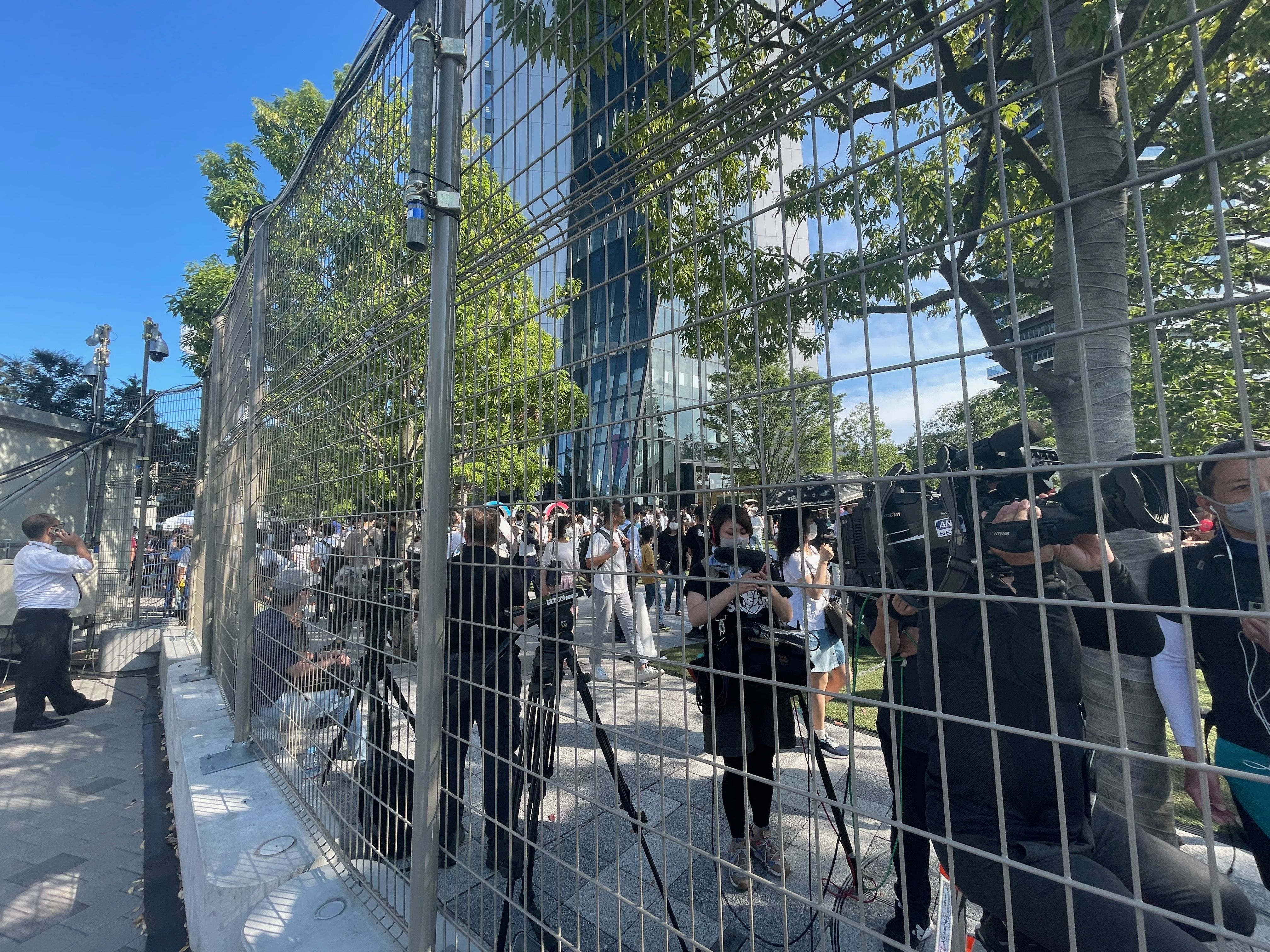 Once inside the stadium, reporters, photographers and broadcasters largely have the place to themselves, occupying spaces on the first and fourth floors. Around 1,000 others are expected, including dignitaries such as first lady Jill Biden and other world leaders, as well as sponsors and other VIPs.
The big picture: The Olympic venues, many built at great expense, still bear signage for the spectators they were expected to house. Most concession stands remain shuttered, though a few are open offering Bento boxes and instant ramen and cold drinks for the benefit of the press and other attendees.
With two hours to go, there is no action on the field, though some music began to play on the loudspeaker after hours of silence.
Two giant video walls display a host of warnings, though in some cases it's not entirely clear who they are intended for.
Some of the rules dealing with COVID-19 make sense: Keep your distance, cover your cough, report if you feel sick.
Others are standard stadium fare: Report suspicious packages, throw away your trash and don't smoke.
But some left me scratching my head. The signs prohibiting photography or use of wireless devices might make sense if the stadium included spectators. However, the majority of those attending tonight's event are the media, people whose job requires them to take pictures and transmit them wirelessly.
Between the lines: The opening ceremony has been caught up in other controversy as well. On Thursday, the director of the event was fired for past jokes he made about the Holocaust.
Organizers have said to expect a sobering affair, rather than the jubilant celebration that typically kicks off the competition.
Go deeper