NFL raises vaccine pressure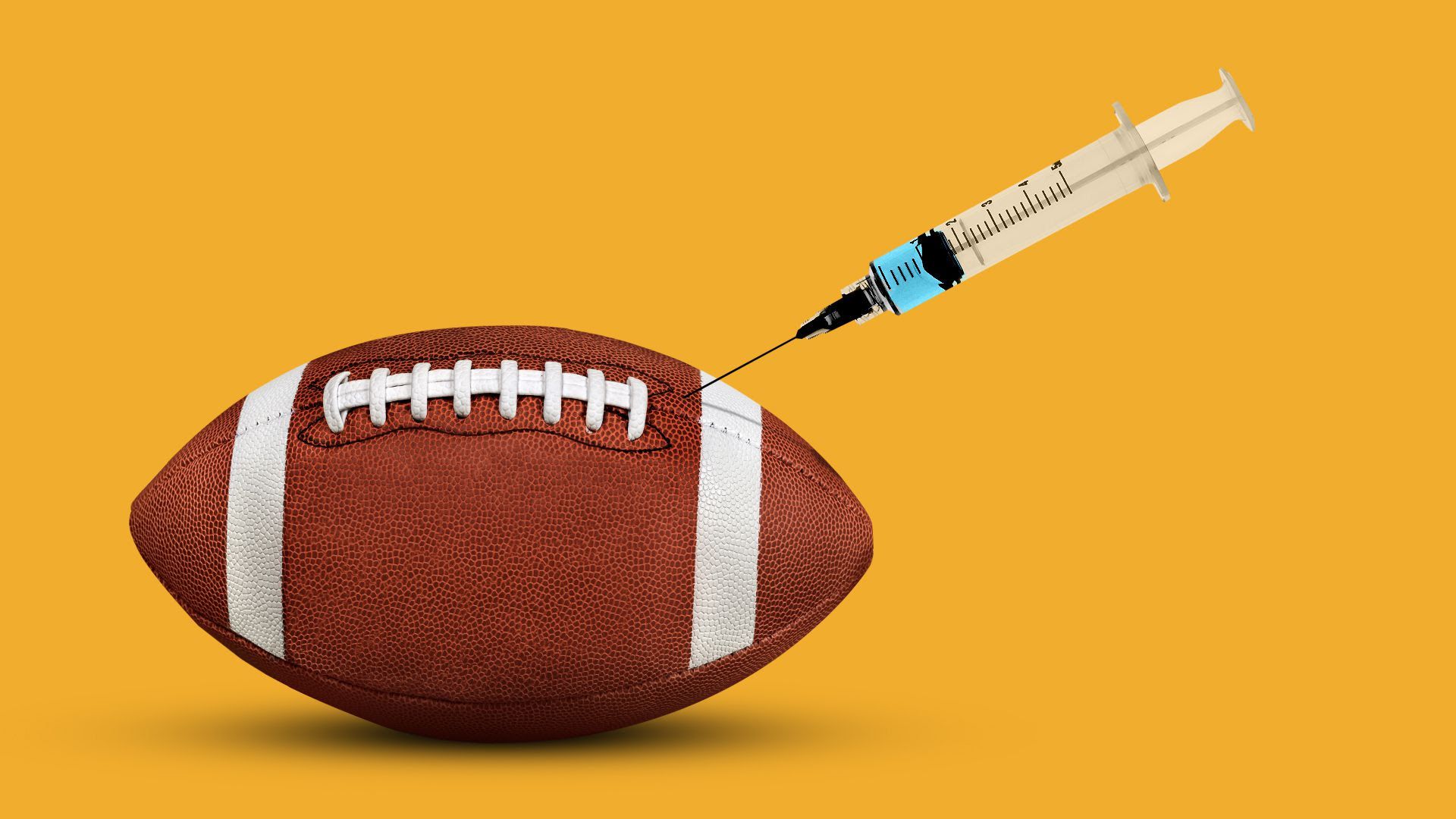 In the latest attempt to encourage players to get vaccinated, the NFL is threatening forfeits and the loss of game checks if an outbreak occurs.
Driving the news: If a game can't be played due to an outbreak among unvaccinated players/staff this upcoming season — and the NFL can't find "a suitable date to reschedule" — the team responsible will forfeit and both teams will lose their game checks.
The NFL was able to reschedule all of the games it postponed in 2020, but it seems the league might not be willing to go to the same extremes — like playing on a Tuesday — this time around.
If a forfeit occurs, the forfeiting team will be responsible for any shortfall in the league's revenue-sharing pool, and will also be subject to additional sanctions from the commissioner.
Where it stands: As of Thursday, more than 75% of NFL players were at least partially vaccinated and more than half of the league's teams have player vaccination rates above 80%.
The NFL effectively mandated vaccinations for coaches, trainers and support staff in April, saying they should all be vaccinated "unless they have a bona fide medical or religious ground for not doing so."
Unvaccinated players were already going to be tested daily and not permitted to leave team hotels or eat with their teammates. Now, they could be responsible for the losses of games and paychecks.
The bottom line: The NFL can't force players to get vaccinated, so it's doing the next best thing in an attempt to avoid outbreaks: making the lives of unvaccinated players very uncomfortable.
Go deeper