Updated Jul 24, 2021 -

World
At least 125 dead in western India after landslides, monsoon flooding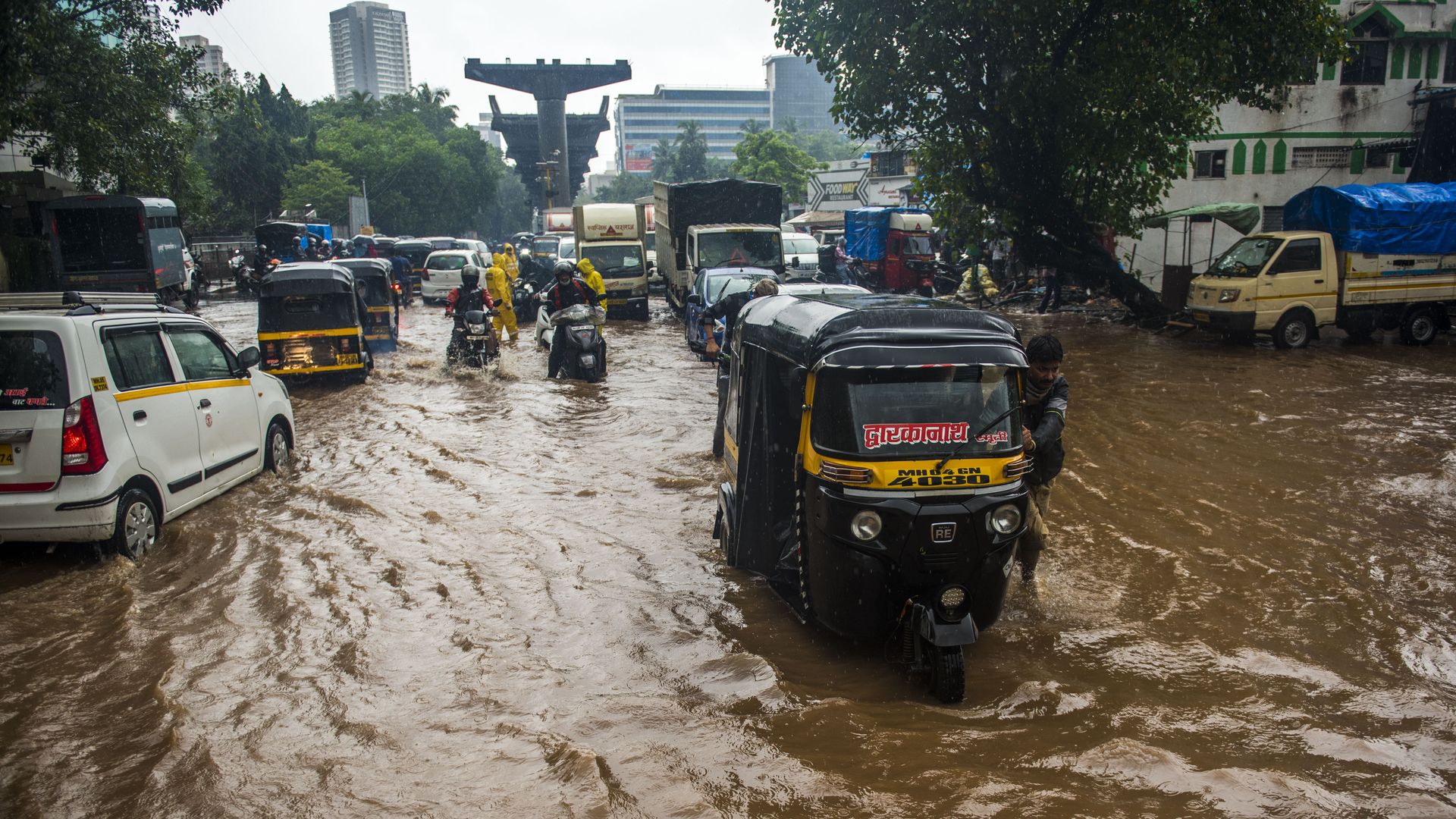 At least 125 people are dead after monsoon rains triggered landslides in the western Indian state of Maharashtra, authorities said on Saturday, according to Reuters.
State of play: Downpours lasting several days have impacted hundreds of thousands of people, as major rivers are in danger of breaking through their banks.
Along India's west coast, up to 594 mm (23 inches) of rain have fallen, motivating authorities to evacuate people from vulnerable areas as water was released from dams close to overflowing.
The hill station of Mahabaleshwar in India's forested Western Ghats range just south of Mumbai recorded its highest-ever rainfall — 60 cm in 24 hours, per Reuters.
"Around 90,000 people were rescued from flood affected areas," the Maharashtra government said in a statement.
Experts have warned that the intensity and frequency of heavy rainfall events have increased because human-induced climate change is warming Arabian Sea and driving more cyclones, according to AP.
Studies have shown that global warming will make heavy precipitation events more likely and more severe around the world.
Flooding has killed at least 33 people in central China this week, and devastating flooding in European countries last week killed at least 184 people.
Go deeper: Moon "wobble" will cause dramatic increases in coastal flooding
Go deeper