Dangerous fungus found spreading in U.S. care facilities for 1st time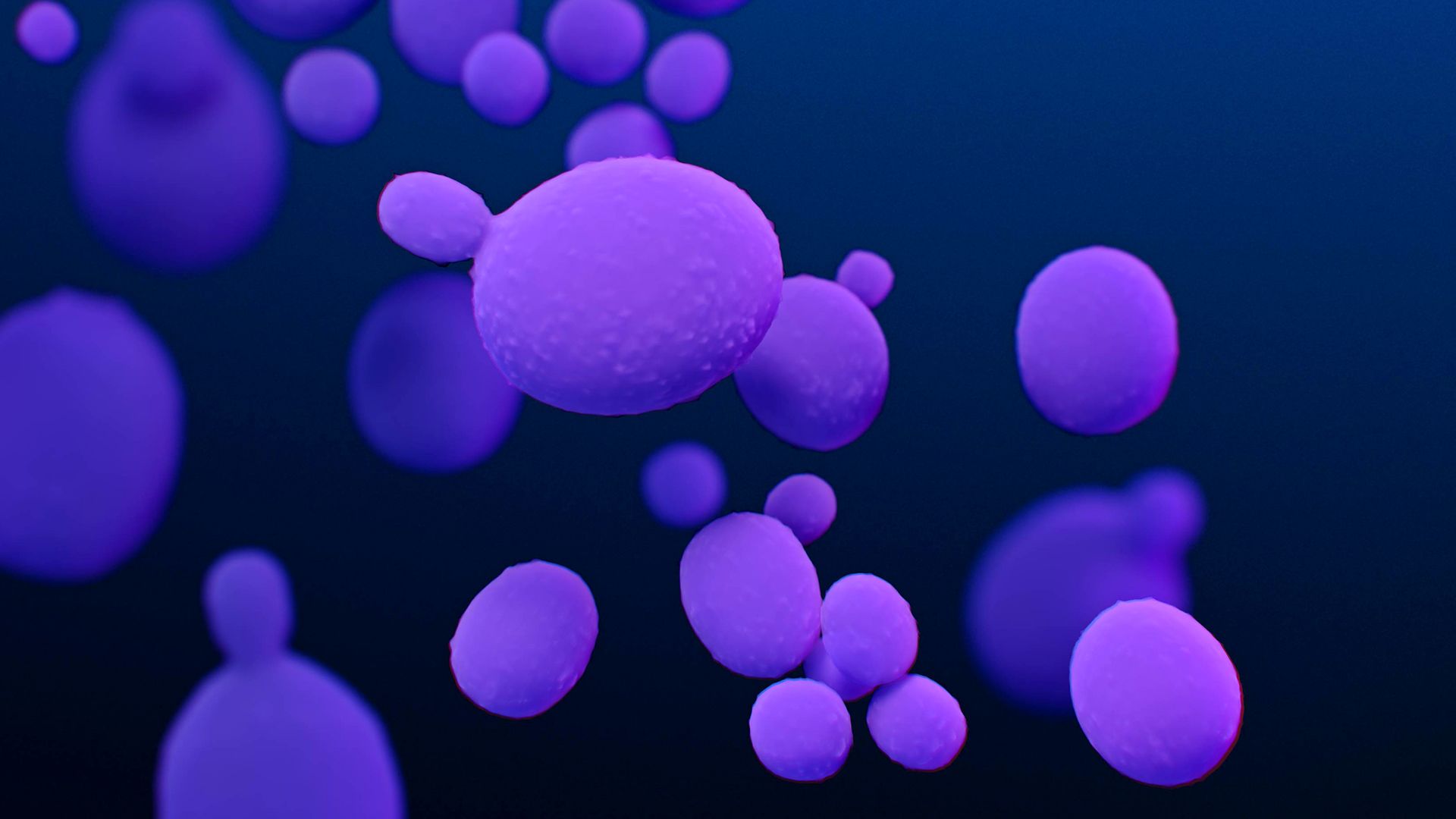 CDC officials are concerned about a strain of the Candida auris fungus that's resistant to all drugs and appears to have spread in small clusters in health care settings, rather than in individuals who had taken antifungals.
Why it matters: "The concern is that it could spread to any of the patients who are at high risk, not just the ones who've been treated before — and that the population who could acquire these potentially untreatable infections could be much larger," Meghan Lyman, medical officer in the CDC's Mycotic Diseases Branch, tells Axios.
Background: There are only three main classes of drugs to fight invasive fungal infections: azoles, polyenes and echinocandins. There has been growing evidence of C. auris becoming resistant to one or two of these drugs, with echinocandins usually remaining effective.
But the latest clusters were resistant to all three.
The fact that C. auris can colonize skin or surfaces, and often doesn't respond to traditional ammonia cleaners, has caused some health care facilities to rip out entire units after infection. The EPA recently issued a list of approved cleaning agents to try and combat this.
However, there had only been a few isolated cases of known pan-resistant C. auris in the U.S. before 2021, all in patients who had susceptible strains and had developed resistance after taking antifungals, Lyman says.
What's happening: As detailed in the CDC's MMWR report Thursday, small, independent clusters of pan-resistant C. auris infections were found from January to April this year: three in D.C. (out of 101 C. auris cases) and two in Texas (out of 22 cases).
"These clusters are the first time where we're really concerned that it's spreading," Lyman says, as none of the patients had been exposed to echinocandin before.
"It's most likely spread through contaminated health care surfaces, " she says, which can include anything from beds, to mobile equipment, to shared PPE, to the hands from a health care worker if not properly sanitized.
Plus, not only does the CDC believe C. auris is underreported. But the rising number of known infections overall means there's a "greater chance of having more resistance pop up," Lyman says.
What's next: If a hospital, nursing home or long-term care facility suspects C. auris, they should reach out to their local health department for guidance, Lyman says.
While these pan-resistant infections are untreatable with the three classes of antifungals, there are investigational drugs looking at combination therapies and a new class of antifungals is in the pipeline, which could be "very exciting," she adds.
Go deeper: The growing threat of drug-resistant, invasive fungi
Go deeper