Florida AG asks Supreme Court to block CDC regulation for cruises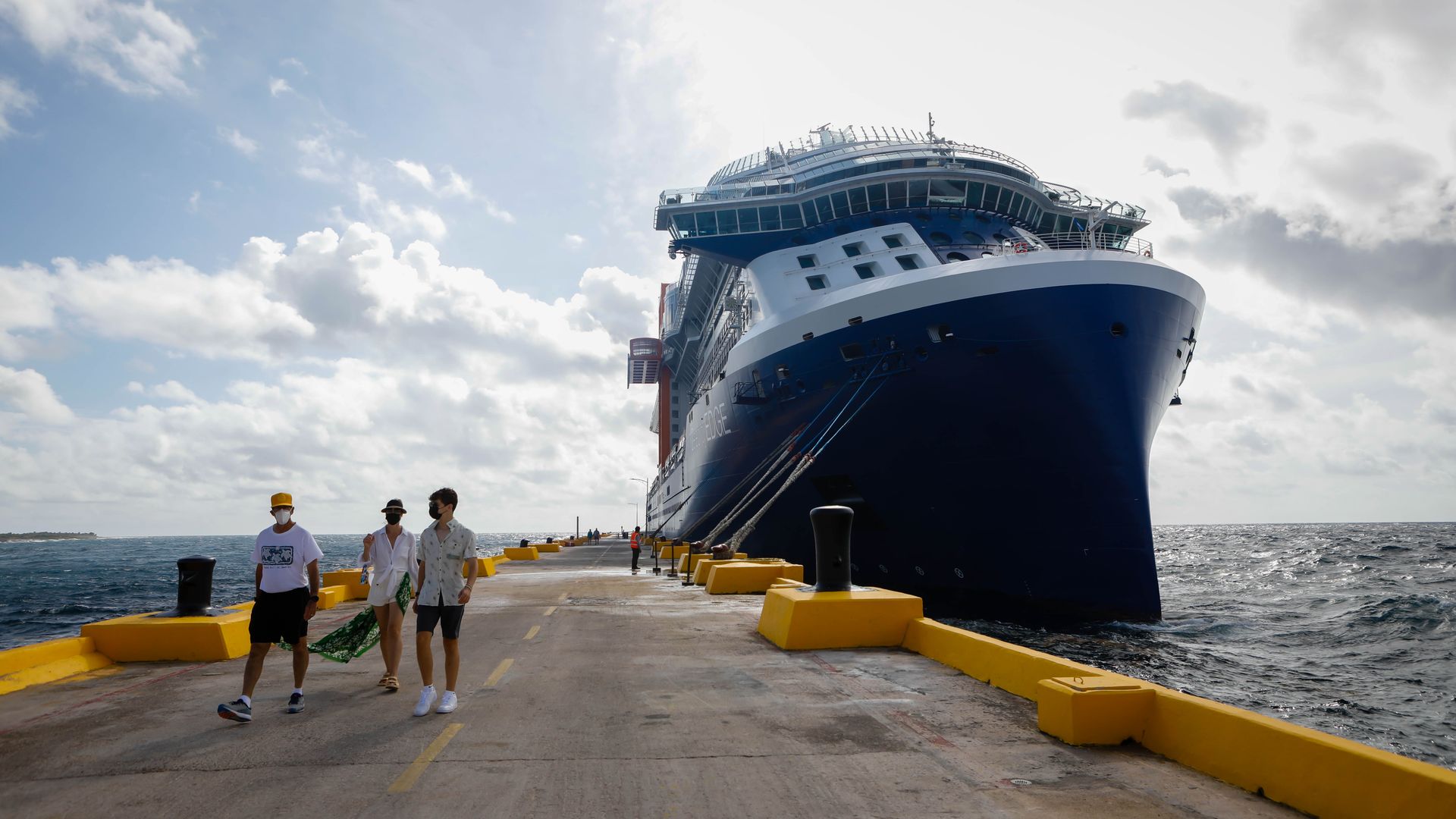 Florida's attorney general on Friday asked the Supreme Court to block the Centers for Disease Control and Prevention's protocols requiring cruise lines to meet specific conditions before setting sail again.
Why it matters: The legal battle comes as ships gear up to restart operations after halting service during the pandemic. The CDC imposed mandates involving ventilation, social distancing, "pervasive" testing and reporting requirements, among others.
State of play: Florida won its initial effort to block the protocols in a district court. A federal appeals court ruled in the CDC's favor last week and left the rules in place.
In a new petition filed Friday, Florida Attorney General Ashley Moody requested the court's emergency assistance, arguing the CDC exceeds its authority.
What she's saying: "The Centers for Disease Control and Prevention has, for the better part of 16 months, shut down the entire Nation's cruise industry," Moody argues.
The imposed rules continue to "harm an industry on which 159,000 Floridians rely for work and is devastating countless other businesses and industries that also rely on cruising."
"If the stay is not vacated now, Florida is all but guaranteed to lose yet another summer cruise season while the CDC pursues its appeal," she adds.
Worth noting: Norwegian Cruise Line Holdings, one of the world's biggest cruise companies, is asking the courts to block a Florida law banning vaccine passports, arguing its cruises won't be able to meet CDC standards if it stays in place.
Go deeper