Bob Dole says he supported Trump, but Biden won fair election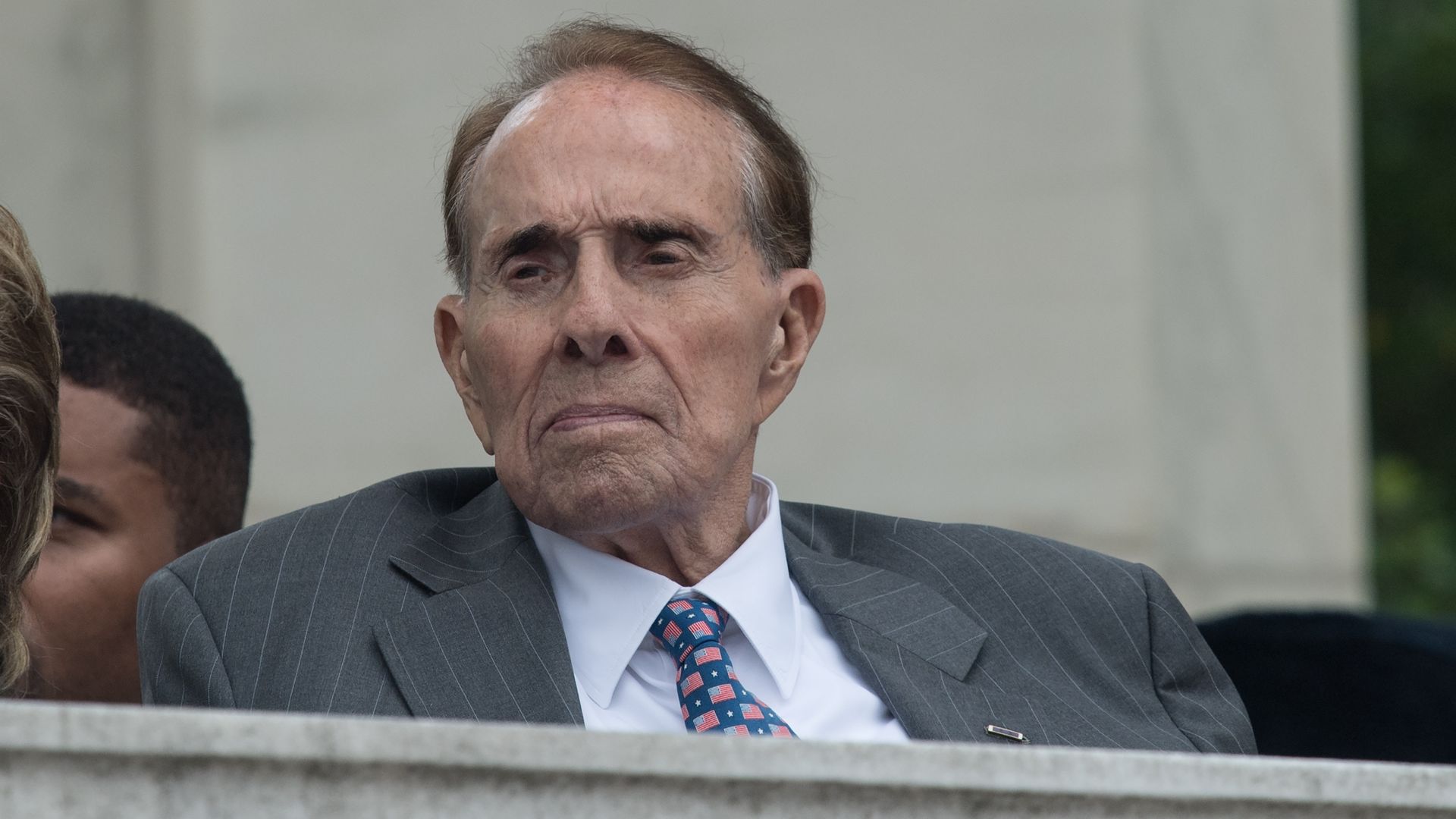 Former Senate Republican Leader Bob Dole, who celebrates his 98th birthday today, was one of the few older traditional Republicans to endorse former President Trump. But he told USA Today in an interview that there's no question Trump lost the 2020 election, and that he is "Trumped out."
What he's saying: "He lost the election, and I regret that he did, but they did," Dole said. "He had Rudy Giuliani running all over the country, claiming fraud. He never had one bit of fraud in all those lawsuits he filed and statements he made."
The former GOP presidential candidate referred to President Biden, with whom he worked in the Senate for almost 24 years, as a "great, kind, upstanding, decent person." But he said he believes Biden leans too far left these days, and that he criticized Biden's Keystone Pipeline decision last time he saw the president.
Dole also commented on the need to protect the Senate filibuster, saying that "both sides use it." Dole commended Sen. Joe Manchin (D-W.Va.) — whom he called "the guy from West Virginia" — for defending the procedure, and said he would like to meet him.
The big picture: Dole was diagnosed with stage 4 lung cancer in February and has been receiving immunotherapy.
He said that he keeps busy and hopes to regain strength for "one more trip home" to Kansas, where he plans to visit the Veterans Affairs medical center and meet with students from the University of Kansas' Dole Institute of Politics in Lawrence.
Dole told USA Today that he plans to make a wish for "pretty good health" when he blows out his birthday candles.
Go deeper