Biden swipes at Fox News' "altar call" over COVID vaccinations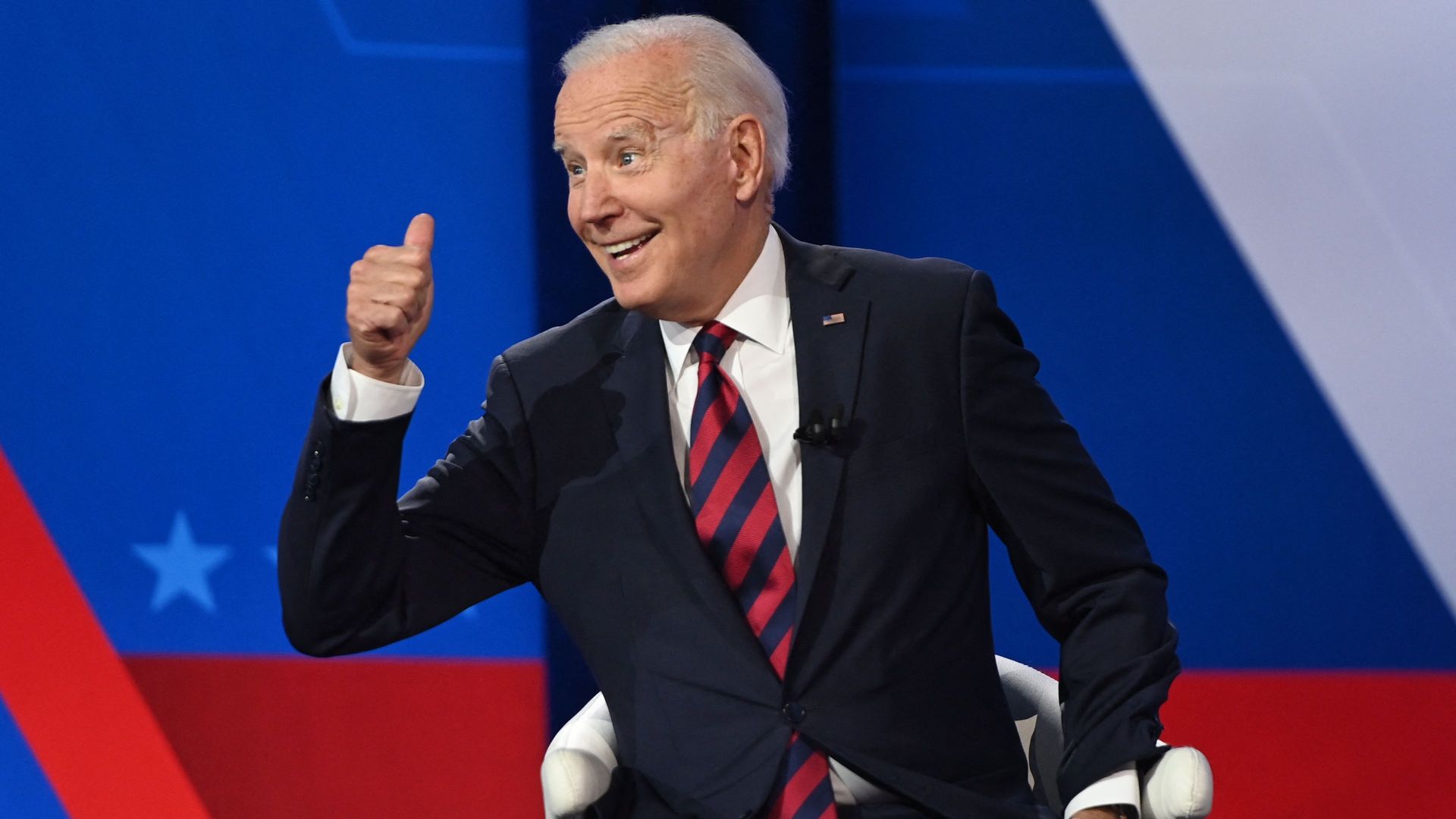 President Biden jabbed at Fox News during his CNN town hall Wednesday night, saying the network had "an altar call" over stepping up messaging on getting vaccinated against COVID-19.
Why it matters: Fox News has long been criticized for allowing some of its personalities to spread misinformation as they've railed against pandemic measures.
The network started pointing viewers in a public service announcement this week to a link on its website to locate their nearest coronavirus vaccines — though a spokesperson noted in an email to Axios that its vaccine PSAs were nothing new.
On Monday, Sean Hannity implored viewers to "take COVID seriously." Two other hosts on the most-watched U.S. cable news network also advocated for COVID-19 vaccinations on their shows.
What he's saying: "I'm not being a wise guy now, you know, one of those other networks is not a big fan of mine, one you talk about a lot, but if you notice, as they say in the southern part of my state," Biden said, without naming Fox.
"They've had an altar call, some of those guys. All of a sudden they're out there saying, let's get vaccinated. Let's get vaccinated. The very people before this were saying ... I shouldn't make fun of it. That's good."
What they're saying: While the network's current PSA on coronavirus vaccines received media attention this past week, a spokesperson for Fox News said there have been vaccine-focused PSAs dating back to February this year.
She also pointed Axios to a series of personalities promoting the COVID vaccine, which go back back to January.
Go deeper