Exclusive: Where Amazon wants to take Alexa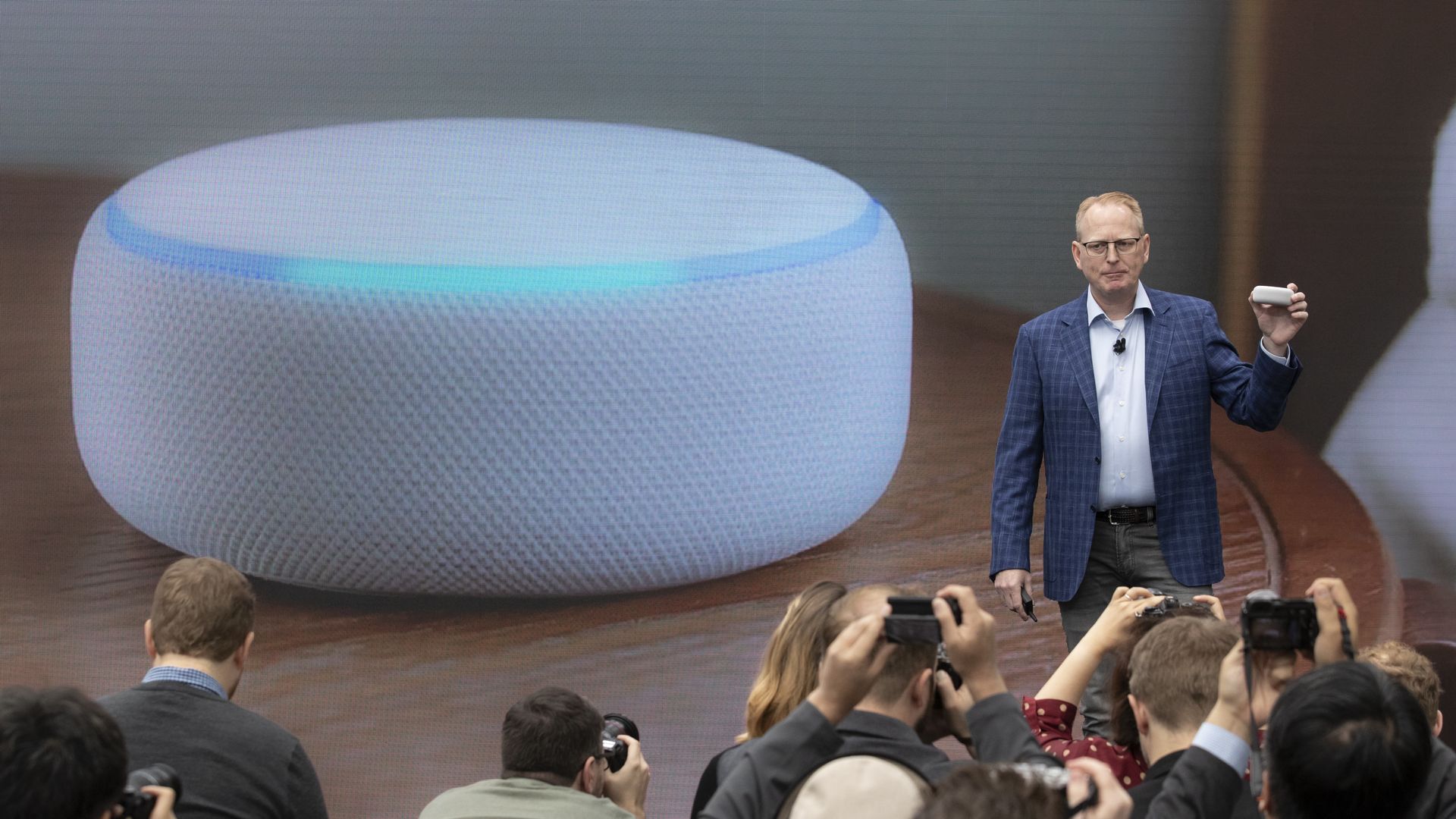 While many people think of Alexa as just the voice behind Amazon's smart speaker, Amazon sees it as the first step towards something more akin to "Star Trek's" remarkably versatile talking computer.
Why it matters: So-called "ambient computing" is seen as the next big wave of computing, where information is personal and delivered in the best way possible given the combination of devices one has nearby.
"You look at those 'Star Trek' episodes and it's very conversational," Amazon executive Dave Limp told Axios in an interview ahead of the company's Alexa Live conference, which took place on Wednesday.
Limp, a longtime Amazon executive, is in charge of Alexa as well as the company's devices, including the Echo family as well as Ring and other products.
Today's voice assistant, be it Alexa or rival ones from Google and Apple, remains far too transactional, Limp said.
A truly smart assistant also needs to be able to predict what you might want, rather than just respond to commands.
"When we started, Alexa was 100 percent reactive," Limp said.
Early on, Amazon also required people to install the "skill" they might want Alexa to know as well as to summon that skill by name.
That, according to Limp, put way to much onus on a person to know what Alexa was capable of — which is particularly difficult in a voice-only environment without menus to show the possibilities.
The big picture: That's already begun to change. In recent years, Amazon, along with Google and Apple, has become more adept at using cues — such as your location, history and the time of day — to predict what you might want.
What's new: Amazon took some incremental steps Wednesday at its online Alexa Live conference, adding new types of widgets as well as taking advantage of devices like Echo Show that have screens to help customers know more of what Alexa can do.
Longer term, the company's goal is for customers to ask for what they want and Alexa to figure out whose skill is needed — whether it is one from Amazon or from one of the thousands of developers who build on top of Alexa.
"For customers it just means we find the expert in the room and automatically route that question," Limp said.
Go deeper