Dems eye big savings from repealing Trump's drug pricing rule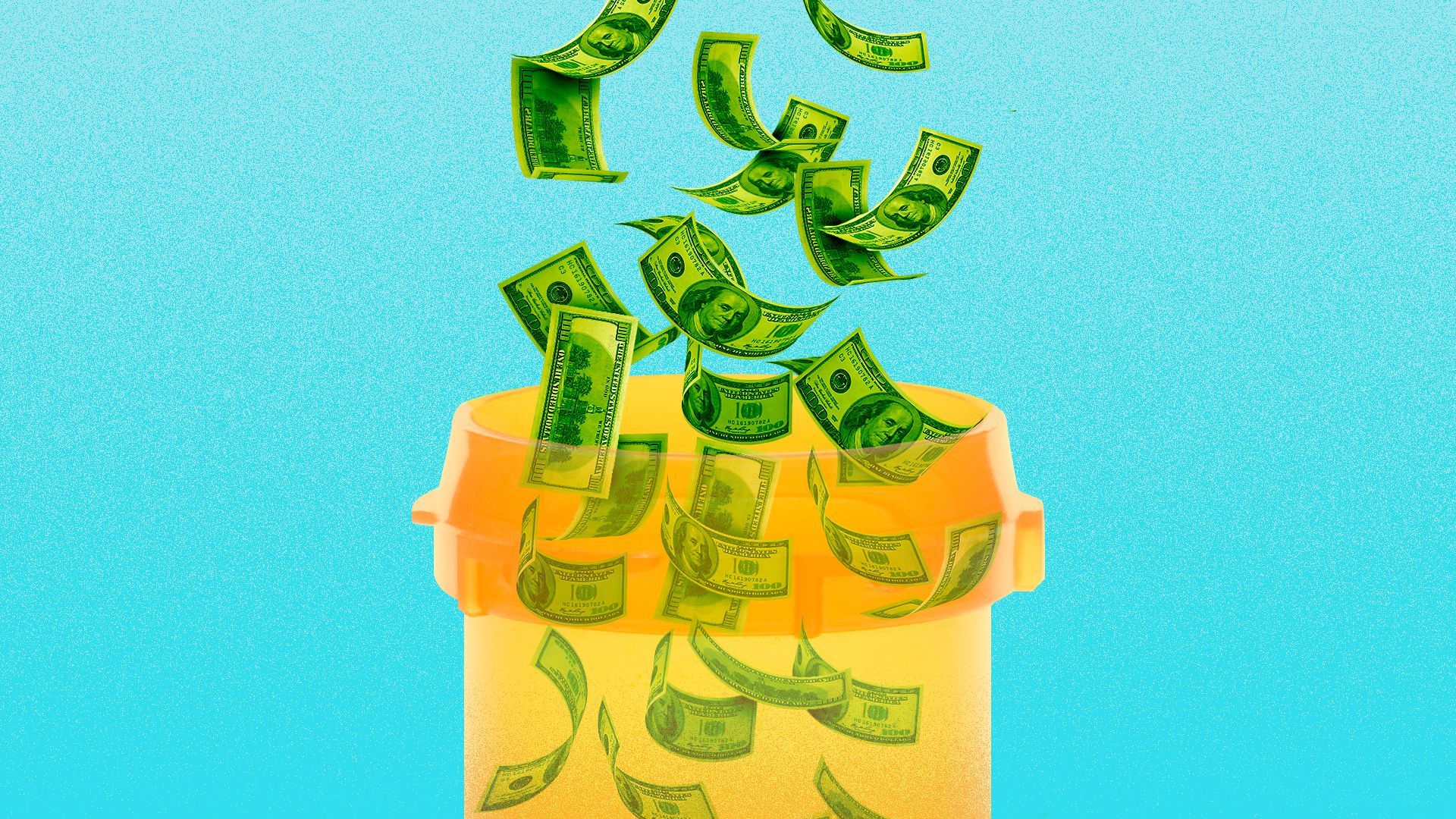 Repealing one of former President Trump's last big moves on drug pricing may go a long way toward helping Democrats pay for two of their big legislative priorities.
The big picture: Repealing Trump's regulations on drug rebates could give Democrats upwards of $100 billion to help pay for other priorities.
Where it stands: Repealing Trump's rebate rule has been pitched as a way to help pay for both a bipartisan infrastructure deal and Democrats' partisan "soft infrastructure" push.
One industry source said Democrats could claim savings from delaying Trump's rebate regulations in a bipartisan infrastructure bill — then more savings from repealing it their a party-line reconciliation measure.
"It has become the most popular offset in both packages' debate," said one source familiar with the negotiations.
The intrigue: The rule hasn't actually gone into effect.
But because the Trump administration finalized it, its cost was folded into baseline spending projections, so Democrats can still claim savings on paper from repealing it.
Details: In 2019, the Congressional Budget Office estimated that the rule would cost the federal government $177 billion over 10 years.
It was projected to lower some patients' out-of-pocket costs, but to increase Medicare premiums. Critics argued that it wouldn't effectively address the overall cost of drugs.
What they're saying: Insurers and pharmacy benefit managers would be thrilled if the rule were repealed. Pharma wants to keep the rule in place.
"If it is included in the infrastructure package, this proposal will provide health insurers and drug middlemen a windfall and turn Medicare into a piggybank to fund projects that have nothing to do with lowering out-of-pocket costs for medicines," said Debra DeShong, executive vice president of public affairs at PhRMA.
Go deeper