Biden chooses a tough top antitrust cop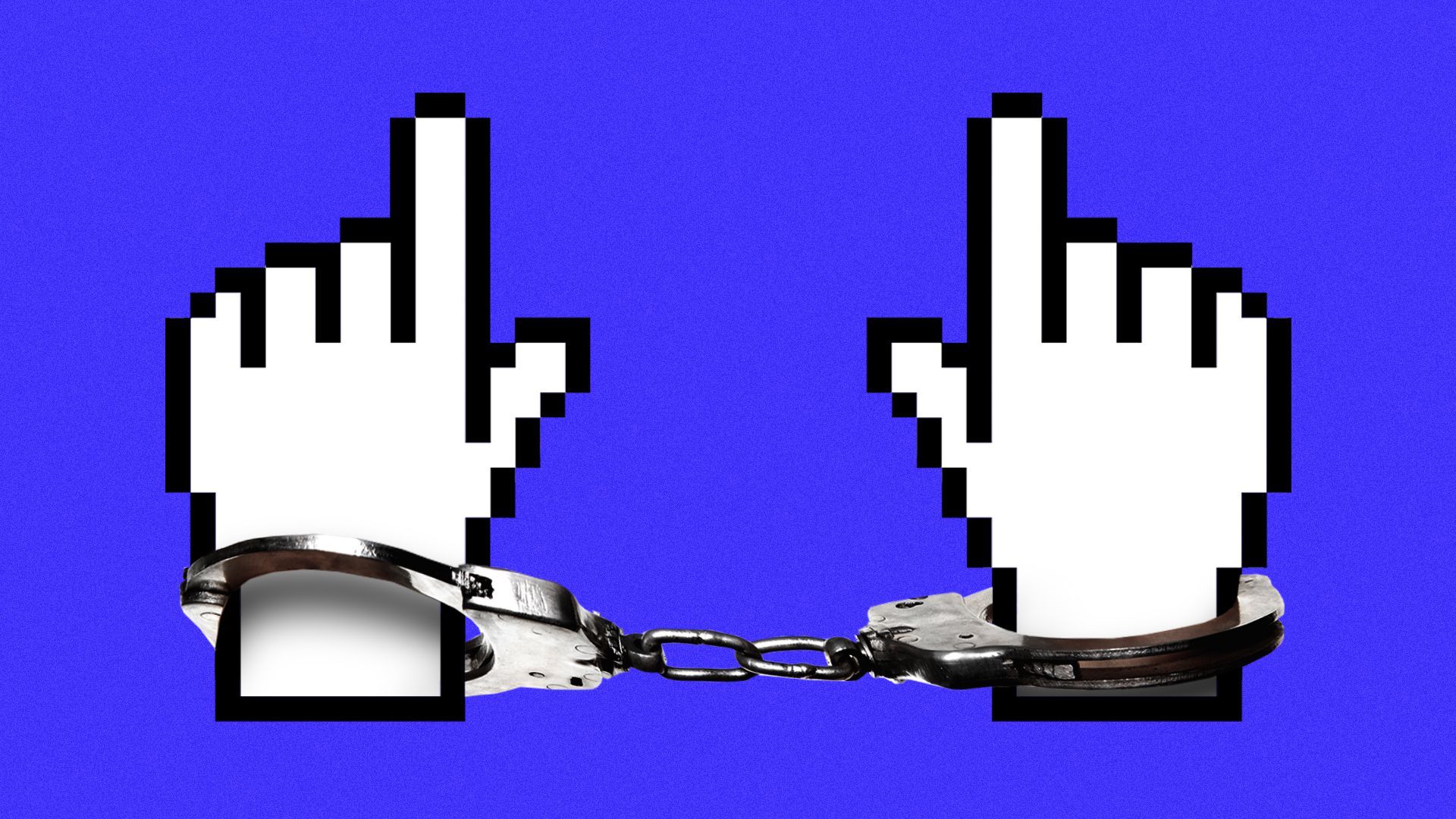 President Biden's nomination of veteran antitrust attorney Jonathan Kanter to lead the Justice Department's antitrust division — the government's most powerful competition watchdog — shows just how serious the White House is about getting tough on tech.
Why it matters: Kanter, known for his strong views that the feds should do more to rein in the power of large corporations, has been a favorite of progressives who share those beliefs.
His appointment as assistant attorney general for antitrust will be the third leg of the administration's antitrust stool, along with FTC chief Lina Khan and White House adviser Tim Wu, who also want the government to lean in on competition issues.
The big picture: Kanter's nomination comes on the heels of Biden's sweeping executive order calling for federal agencies to take action to preserve and invigorate competition in the industries they oversee — from pharmaceuticals to technology.
In response to the order, Khan and Richard Power, who has been acting assistant attorney general, released a joint statement saying that they'd review merger guidelines to ensure they are not overly "permissive."
Kanter will surely share that view and strive to work closely with Khan.
What he's said: In 2018 Senate testimony, Kanter made the case for antitrust enforcement being a preferred method for keeping monopoly-like behavior in check.
U.S. policymakers, he said, should "vigorously explore new questions in antitrust to ensure that U.S. antitrust law remains relevant to the realities of today's economy and society."
"Antitrust enforcement, as opposed to regulation, is also a far more precise and effective tool to protect the free market.... Moreover antitrust enforcement allows prosecutors to exercise discretion and consider specific facts and circumstances at issue before bringing a case."
Between the lines: His references to precision and discretion will likely appeal to Republicans who are incensed with tech platforms for what they see as censorship but don't historically support broad measures against big business.
Despite his skepticism of Big Tech generally, his focus on using a scalpel rather than a sledgehammer could help him win Senate confirmation.
What they're saying: Sen. Amy Klobuchar (D-Minn), who leads the Senate Judiciary antitrust subcommittee, applauded the nomination, as did Sen. Elizabeth Warren (D-Mass.).
"For years, Jonathan Kanter has been a leader in the effort to increase antitrust enforcement against monopolies by federal, state, and international competition authorities," Klobuchar said in a statement.
Yes, but: Defenders of tech will likely accuse him of bias, given his past work on complaints brought by foes of Google and other companies.
His previous work has raised questions among observers about whether he will need to recuse himself from the DOJ's ongoing antitrust case against Google, but supporters point out that he didn't represent a party in the case.
Amazon and Facebook have asked Khan, the FTC chair, to recuse herself from antitrust matters involving the companies, given her previous statements and work advocating for more aggressive enforcement against the companies.
Go deeper