Paralympian speaks out after being told sprint briefs "too short"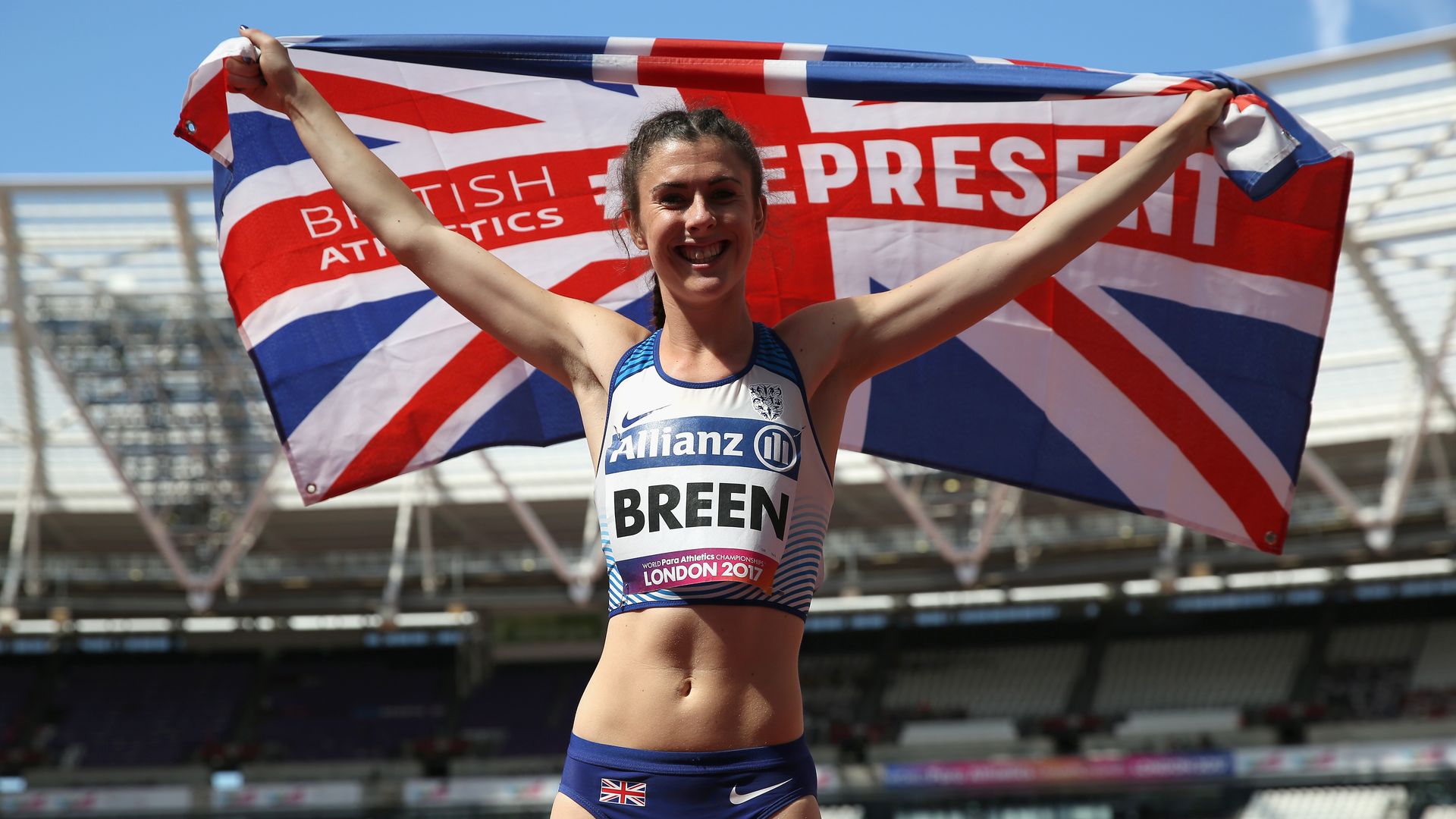 Olivia Breen, a British double Paralympic world champion is speaking out after an official said her competition bottoms were "too short and inappropriate" during the English Championships over the weekend.
Why it matters: The issue of womenswear in sport has come to the fore ahead of the Olympic Games. The European Handball Federation fined Norway's women's beach handball team for wearing shorts, like men are allowed to, instead of the required bikini bottoms during a match.
Breen told broadcaster LBC on Tuesday she was left "baffled" after the official told her to consider buying shorts instead of sprint briefs. The Welsh athlete questioned in a tweet whether a male competitor would be similarly criticized.
Go deeper