Biden picks Vicki Kennedy as Austria ambassador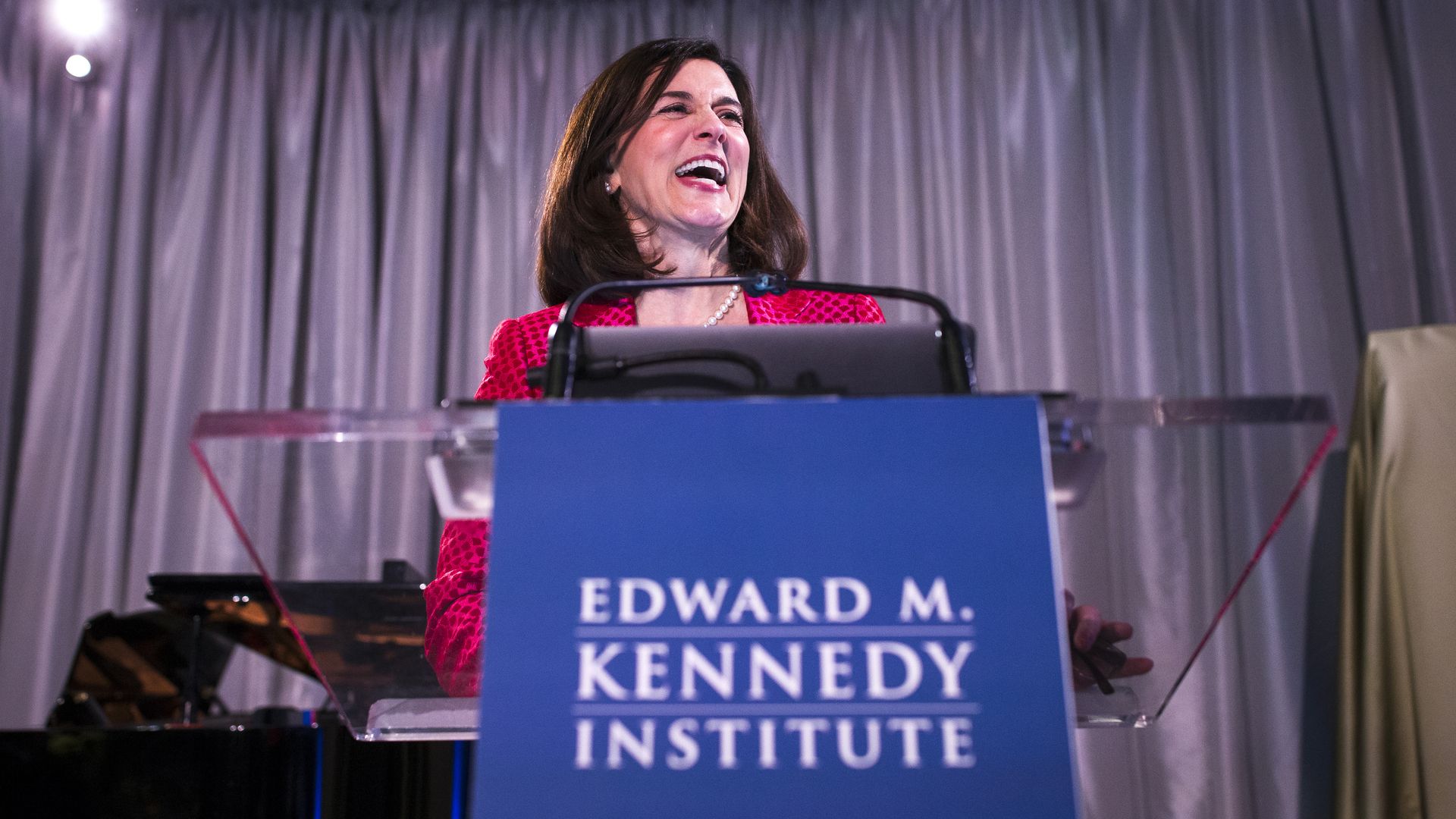 President Biden is nominating Victoria Reggie Kennedy, the widow of Sen. Edward Kennedy (D-Mass), to be his ambassador to Austria.
Driving the news: Biden also will name David Cohen, a former top lobbyist for Comcast and bigtime Democratic bundler, as his choice Canada. In addition, Jamie Harpootlian, a South Carolina lawyer and major Biden bundler, is being nominated as ambassador to Slovenia.
By selecting Kennedy, Biden is again demonstrating his loyalty to longtime friends, as he fills out his political ambassadorship with an assortment of old friends, longtime aides and pure political donors.
Biden also plans to nominate Caroline Kennedy, the daughter of President John F. Kennedy and niece of Edward Kennedy, as his envoy to Australia, Axios has reported. She previously served as President Obama's ambassador to Japan.
Flashback: Biden, who shares the Kennedy family's Irish Catholic heritage, delivered a eulogy in 2009 for Ted, with whom he served in the Senate for 36 years.
He has described Kennedy as a "big brother," and felt a debt of gratitude for Kennedy's defense of his honor amid the plagiarism controversy in Biden's 1988 presidential bid.
Why it matters: As Biden fills out his ambassadorial ranks, he's placing a premium on old friends, loyal aides and elected officials — sometimes at the expense of donors who expected to be rewarded for their fundraising with a coveted assignment.
Last week, he announced former Sen. Jeff Flake (R-Ariz.) as his pick for Turkey, putting his trust in a former politician to handle one of America's most challenging relationships in NATO.
The president plans to reserve roughly 70 percent of the some 190 ambassadorships for career Foreign Service Officers. The remaining 30%, including many positions in postcard capitals in Western Europe, will be given to political picks.
While he announced two donors for plum posts on Wednesday, many Democratic fundraisers feel like their efforts to raise money has been overlooked by Biden's political team — leaving some of them frustrated and disinclined to work as hard for his potential reelection.
Between the lines: The social demands of embassy life require an entertainment budget that many career diplomats simply cannot meet on their government salaries.
Catered cocktail parties and sit-down banquets can cost hundreds of thousands of dollars a year and ambassadors in expensive cities like London, Paris and Rome are expected to pay out of their own pocket.
There are, however, advantages, including an ambassador's residence and access to the American art, through the State Department's "Art In Embassies" program.
Editor's note: This story has been updated with additional background.
Go deeper