Axios at the Olympics: What it's like traveling to Tokyo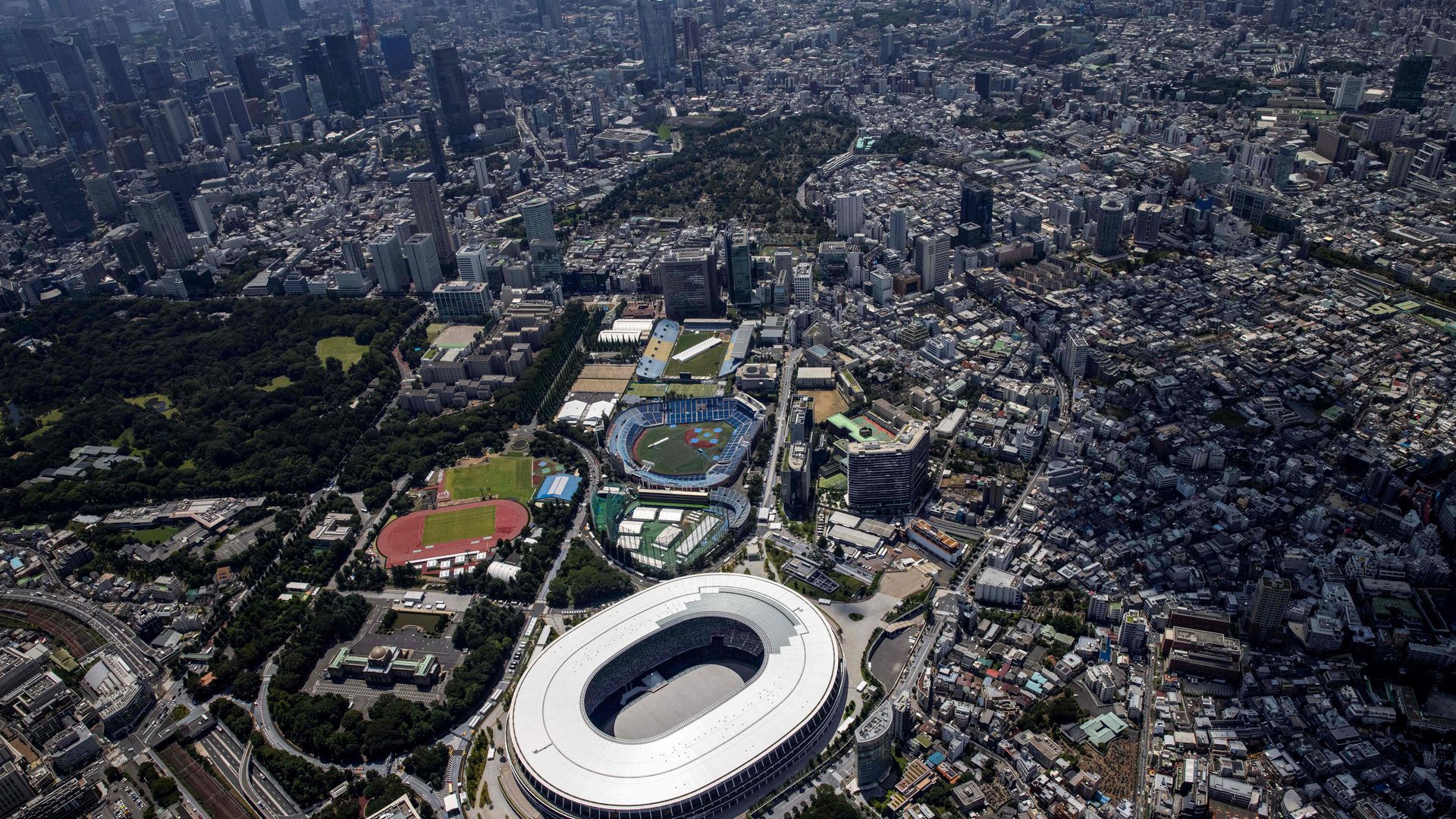 A dispatch from the plane on the way from San Francisco to Tokyo.
Of course, there was a fresh hurdle at the airport. Overnight, the Tokyo Olympics organizers sent what was supposed to be a reassuring note. But I missed that part. It was another new form to fill out — a web questionnaire that generated a QR code.
When I went to check in at United, Japanese authorities wanted a written pledge that I hadn't filled out. So I went from the check-in line to an airport vendor charging $5 for computer rental, plus $1 per page. I printed out the necessary page, did the Web questionnaire and printed out the resulting QR code.
Once I checked in and got to the gate, there were a variety of folks in Team USA gear and Canada apparel.
One was a trap shooter for Team USA and his press attaché. I noticed one water polo player who had a name tag. It turned out the entire USA men's water polo team was on the flight, as were members of the Canadian track team and a couple of Team USA table tennis players.
As we boarded, the gate agent went over a few logistics and then issued a welcome to the members of Team USA, who started chanting: "USA!"
One of the flyers said: "And Canada!"
To which a member of the Canadian delegation replied: "Sitting here quietly in the corner, like we usually do."
The flight itself was uneventful, as everyone tried to get a bit of sleep before the real adventure begins.
By the way, at the airport, I can expect a variety of document checks and an immediate rapid COVID test, in addition to the two tests I took in the 96 hours before I left.
With an hour and a half to go, I was able to get WiFi. Among my emails was the note from the Japanese government that my "activity plan" listing everywhere I plan to go the first 14 days had been approved.
That's become the status quo: Most people's plans don't get approved until they are en route to Tokyo.
4am ET update: I'm off the plane. Sitting in a pleasant quarantine area with the water polo team and officials and a Canadian steeplechase runner as we wait for our next COVID test. Highlighting one of the biggest risks of all — being exposed on the plane over.
6:30am ET update: Still waiting in a converted ANA lounge, along with most of the rest of our flight, for the results from our "rapid" tests. It's less rapid when a bunch of planes lands at once all filled with Olympic participants.
7:30am ET update: Still waiting for results ...
8:40am ET update: My test is negative. I made it through the remaining immigration and customs hurdles. I was welcomed to Tokyo by Nintendo's Bowser, and I'm now waiting for the media bus to the media hub and a second bus or taxi will then take me to the hotel.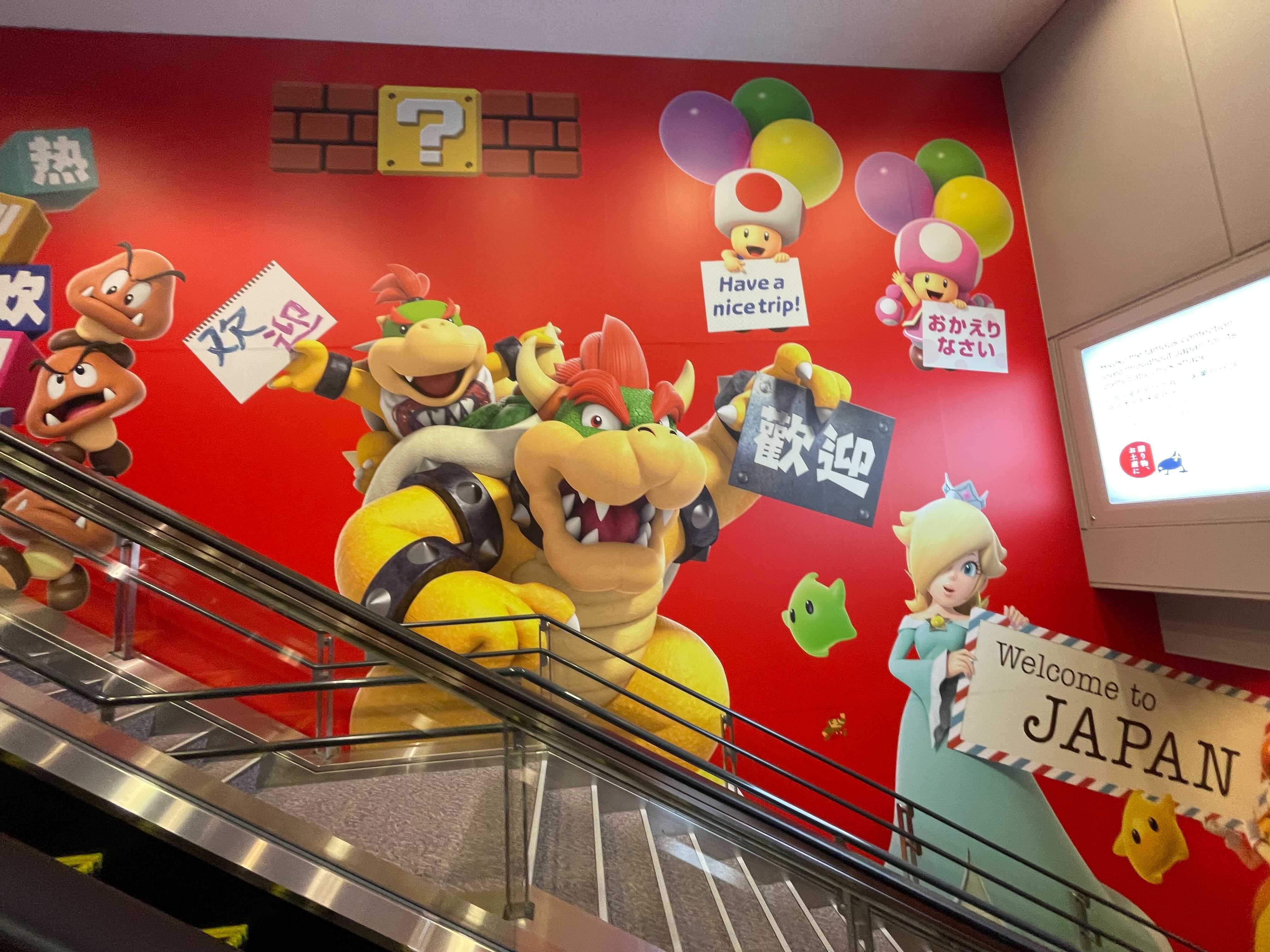 Go deeper