Exclusive: Substack makes first major podcast investment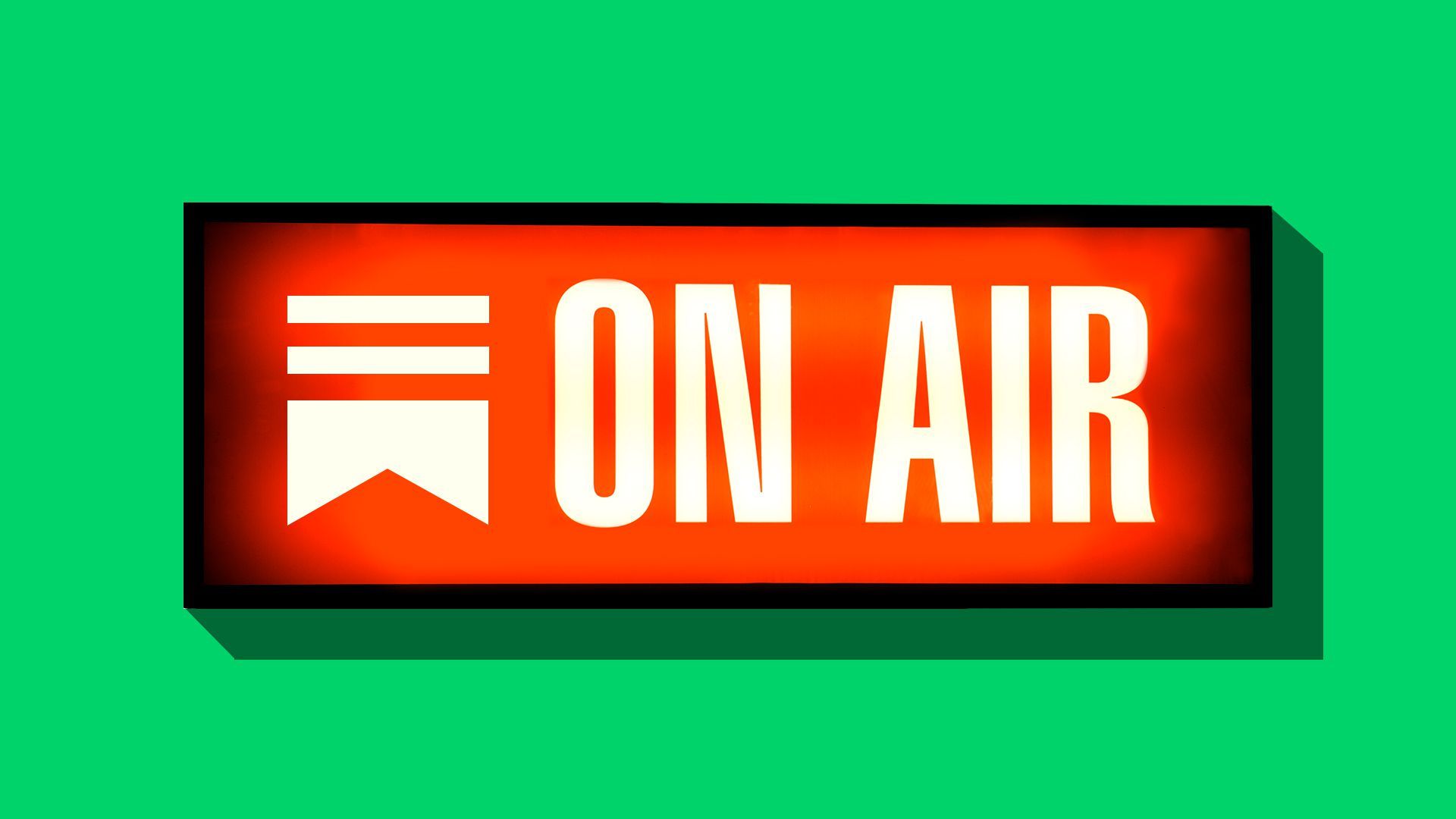 Substack is funding the launch of a new podcast network called Booksmart Studios, executives tell Axios. It's the newsletter company's first major financial investment in podcasting.
Why it matters: Substack sees the venture as a way to deepen its commitment to podcast publishing on its platform and as a case study for what's possible for independent podcast networks.
"We're in the very early days of podcasting on Substack, but some podcasts are already making hundreds of thousands of dollars a year through the platform," Substack co-founder Hamish McKenzie tells Axios.
"The Substack model provides a new and exciting avenue for podcasters and writers who want to break out of old constraints — including to build a business or portfolio of media offerings, like Booksmart is doing," he adds.
Details: The new network is being launched by two seasoned public radio journalists: Michael Vuolo, former producer of WNYC's "On The Media," and Matthew Schwartz, a Murrow Award-winner and NPR contributor.
It will be home for five new podcasts to start, including offerings from media veterans John McWhorter and Bob Garfield, among others. (Garfield was fired from New York Public Radio in May for violating its anti-bullying policy.)
The first three shows, "Banished" with Amna Khalid, "Lexicon Valley" with John McWhorter and "Bully Pulpit" with Bob Garfield, are launching in July. "The Direction is Sound," hosted by Chris Mandra, and "Unprecedented," hosted by Vuolo and Schwartz, will premiere later this summer.
How it works: Vuolo and Schwartz have been given a six-figure advance from Substack to launch the service. The advance is enough to cover the salaries of the two full-time co-founders and their five part-time producers and hosts.
Shows will be available to users anywhere they get their podcasts, in addition to a public RSS feed. Subscribers will get access to extra content, like full-length interviews.
Subscribers can chose to pay $7 monthly, $70 annually or $200 annually to be a "founding member." Founding members get even more additional perks, like merchandise and custom video and voice messages.
Like newsletters, Substack will take a 10% cut of podcast revenues once its advance payment expires after the first year. Each advance payment offer is individually tailored.
"With the subscription model, you don't need millions of listeners to make a podcast sustainable," McKenzie says.
Vuolo and Schwartz agree. "There's a certain number we've got to hit," Schwartz says. "We've figured out. It's in the thousands."
So far, several thousand people have already signed up to be free subscribers and several hundred have already signed up as paid subscribers, Vuolo says.
The big picture: Podcasters have long used Substack's platform. What's new is the company's strategic investment in growing podcast communities.
"We've found that many writers want to at least try podcasting or wish to supplement their written material with audio," McKenzie says.
Substack today has an audio tool that allows publishers to record audio directly into their files on Substack, or upload an MP3.
Publishers can decide if the episode is free for anyone or only available for paid subscribers. Subscribers can add podcast feeds to their podcast app of choice, where the free and subscriber-only episodes appear in a unified feed.
It's free to host and distribute podcasts via Substack. Substack users can send episodes out by email, the web, and into all the major podcast players.
"RSS and email are two protocols that give writers and readers full control of their media experiences — they're not mediated by any one social media platform and aren't subject to sorting by engagement-based algorithms," McKenzie says.
Some examples of podcast-first Substacks include Krystal Ball & Kyle Kulinski's Krystal Kyle & Friends; Time to Say Goodbye by Jay Caspian Kang, Tammy Kim, and Andy Liu; and Matt Taibbi and Katie Halper's Useful Idiots.
What to watch: McKenzie says Substack "will be continuing to make significant investments" in bringing publishers of all types to Substack over the coming year. "The economics of this model are attractive," he notes.
Go deeper