Hannity urges viewers to get vaccinated: "Please take COVID seriously"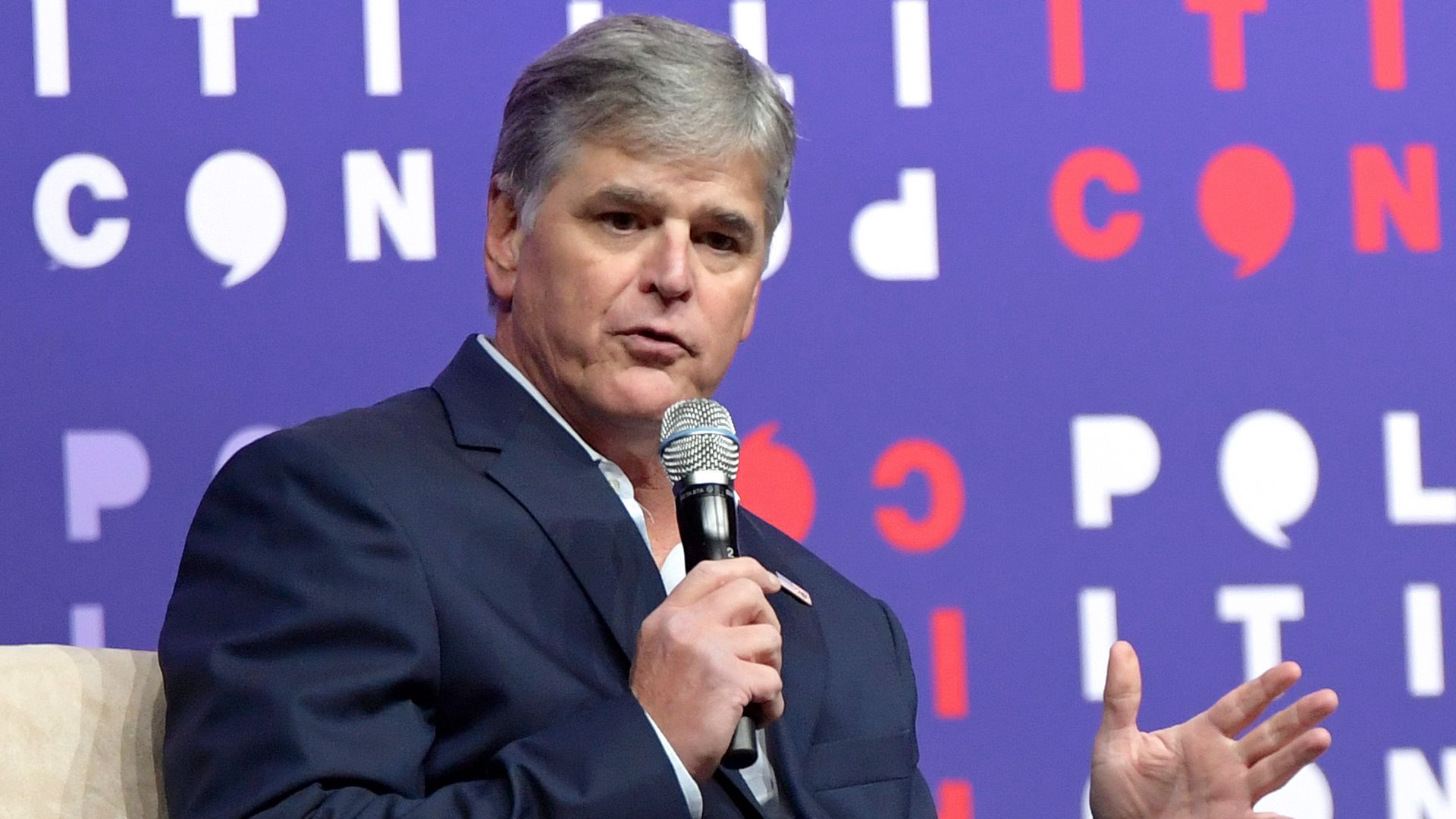 Fox News host Sean Hannity implored viewers on his show Monday night to "please take COVID seriously" and get vaccinated against the virus.
Why it matters: Fox News has been criticized for views expressed by some personalities on its network who've been accused of spreading pandemic misinformation as they railed against health precautions.
Notably, former Fox executive Preston Padden accused the network in a Daily Beast op-ed earlier this month of causing the "unnecessary deaths of many Americans" by "fueling" COVID-19 vaccine hesitation and "disparaging the wearing" of masks.
What he's saying: Hannity said earlier this year he was "beginning to have doubts" about whether he would take a vaccine.
But on Monday night, he told "Hannity" viewers, "I believe in science, I believe in the science of vaccination."
"I can't say it enough. Enough people have died. We don't need any more deaths," Hannity said.
Of note: Fox New hosts Steve Doocy and Bill Hemmer also urged people on Monday to get vaccinated against the coronavirus, the Hill notes.
Go deeper