Dems eye infrastructure for Medicare expansion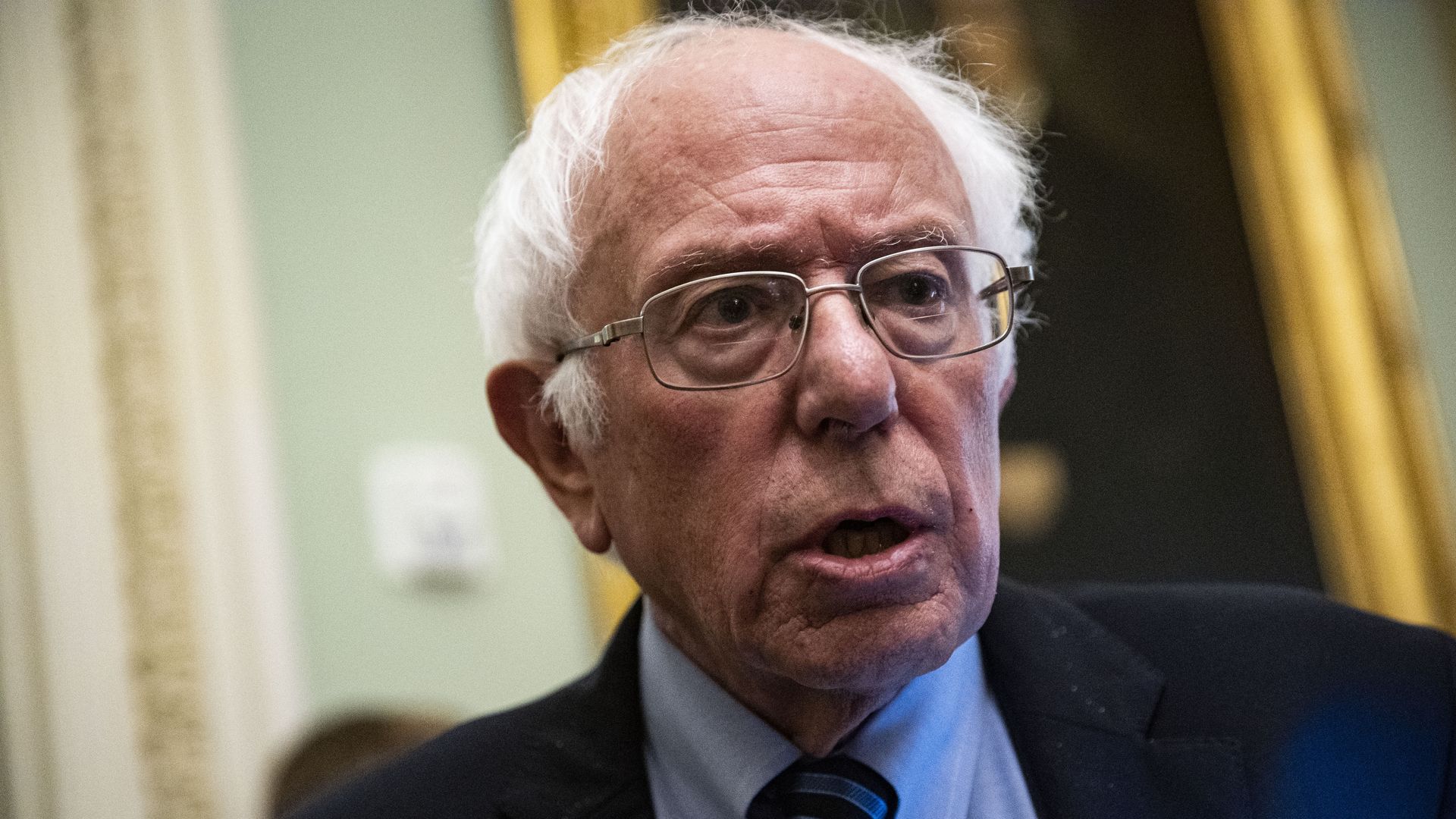 Senate Democrats are debating lowering the Medicare eligibility age as part of the $3.5-trillion "soft" infrastructure package, at the risk of jeopardizing centrist support for a measure being pushed by Sen. Bernie Sanders (I-Vt.).
Why it matters: Giving Americans over age 60 access to Medicare would force Democrats to either add an estimated $200 billion to their overall infrastructure price tag or cut other progressive priorities currently in the package.
Medicare expansion wasn't in the initial agreement that Democrats reached — and President Biden endorsed — last week.
But progressives haven't given up hope it could be included, in some form, in a final infrastructure package. Critics will argue that expanding Medicare eligibility is a backdoor to government-run health care or "Medicare for All."
Lowering the Medicare age would all but guarantee a brutal fight with hospital associations, adding another powerful lobbying group — along with the pharmaceutical industry — in opposition to any deal.
The intrigue: The true cost of Sanders' ambitious plan to expand the social safety net is difficult to determine, in part, because Senate Democrats haven't been precise about how long they plan to fund new programs.
The actual costs could be between $5 trillion and $5.5 trillion over 10 years, if all the changes are made permanent, according to the Committee for a Responsible Federal Budget (CRFB), a budget watchdog group.
For example, the cost of the Child Tax Credit, which was included for one year in the $1.9 trillion coronavirus relief bill Biden signed into law in March, could cost up to $1.5 trillion over 10 years.
Giving elements different durations would allow Democrats to present an overall price tag that differs, in reality, from the long-term cost of their package.
Between the lines: While Biden didn't initially run on expanding access to Medicare, he agreed to support lowering the age from 65 to 60 in April 2020, when his campaign worked on a unity platform with Sanders' team.
Earlier this year, a group of 150 House Democrats urged the president to include Medicare expansion in his Build Back Better agenda.
Biden did propose covering dental, vision and hearing costs in his budget, which carried over to the current infrastructure framework. That has an estimated $370 billion price tag and is in the current $3.5 trillion soft infrastructure framework.
The debate about how to expand Medicare could be punted to the Senate Finance Committee after the full Senate agrees to top-line numbers in a budget resolution.
Be smart: Democrats are bracing for an official "score" from the Congressional Budget Office that's significantly higher than their advertised price tag — $3.5 trillion.
The CBO won't be able to provide accurate numbers, though, until Democrats agree to the specific proposals included in the package.
Go deeper