Swing Country: Rural Dems run from party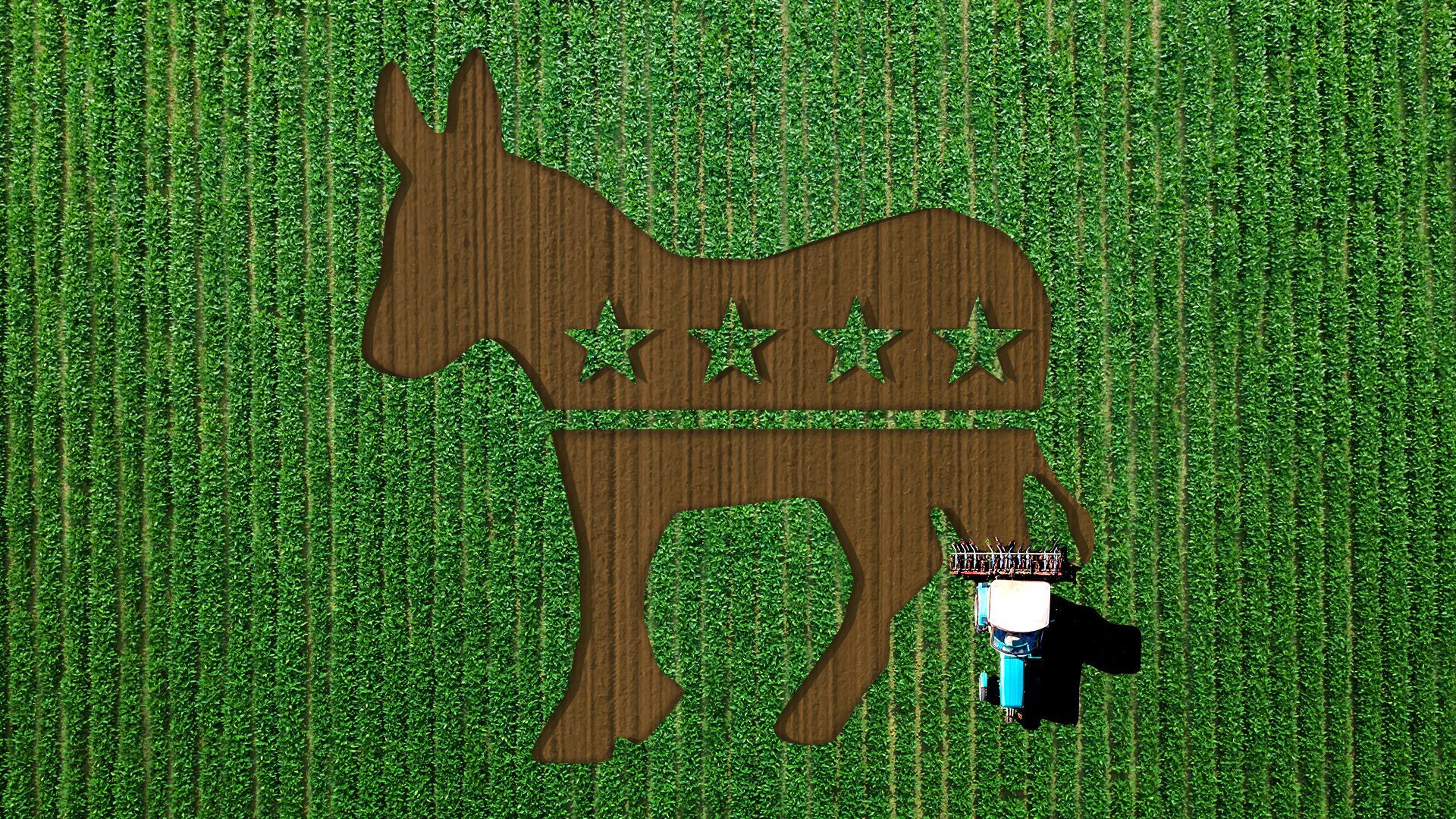 A growing swath of House Democratic candidates says the party needs to radically improve its heartland appeal to have any hope of keeping power in Washington.
Why it matters: With control of the House and Senate on the bubble, many ambitious Democrats — from the South to the Midwest to the Rockies — are running against their own national party's image.
What's happening: After four years of listening to President Trump, many rural voters are reflexively distrustful of progressive solutions to everything from the pandemic to infrastructure.
In a 3-min. ad for his Senate campaign, Rep. Tim Ryan of Ohio never says he's a Democrat.
What we're hearing: Democratic strategists are advising candidates in states like these to refrain from "fancy" language, and focus on populist economic policies.
Several consultants insisted that Democratic policies — on labor rights, broadband, climate and infrastructure — are popular in rural areas. It's the messaging that's causing heartburn.
Case in point: In Montana, where Republicans have held the state's only U.S. House seat since 1997, Democrat Monica Tranel is seeking a second seat Montana is picking up from new census results. Her ad declares: "So many people I grew up with don't vote for Democrats anymore."
"They feel like Democrats look down on rural America," she says.
Recent moves by President Biden on infrastructure and the child tax credit are "consistent with traditional, economic, Democratic populism that has real currency in rural areas," said Zac McCrary, a Dem pollster and partner at ALG Research.
McCrary added that in swing districts and states, "Democrats need to have an answer to the question: What makes you different from a lot of the other Democrats?"
Context: These concerns aren't new. Some Democratic leaders have long warned that the language of the left hurts Democrats in swing and rural districts. Rep. Jim Clyburn (D-S.C.) discouraged "defund the police."
What we're watching: In Iowa, former Democratic congressional candidate J.D. Scholten announced last week that instead of running again, he'll head Rural Voter PAC, aimed at improving the party's brand.
The group will target 39 U.S. counties in rural battleground states, aiming to improve Democratic candidates' performance by 5%.
Go deeper