Olympics to miss the mark for many sponsors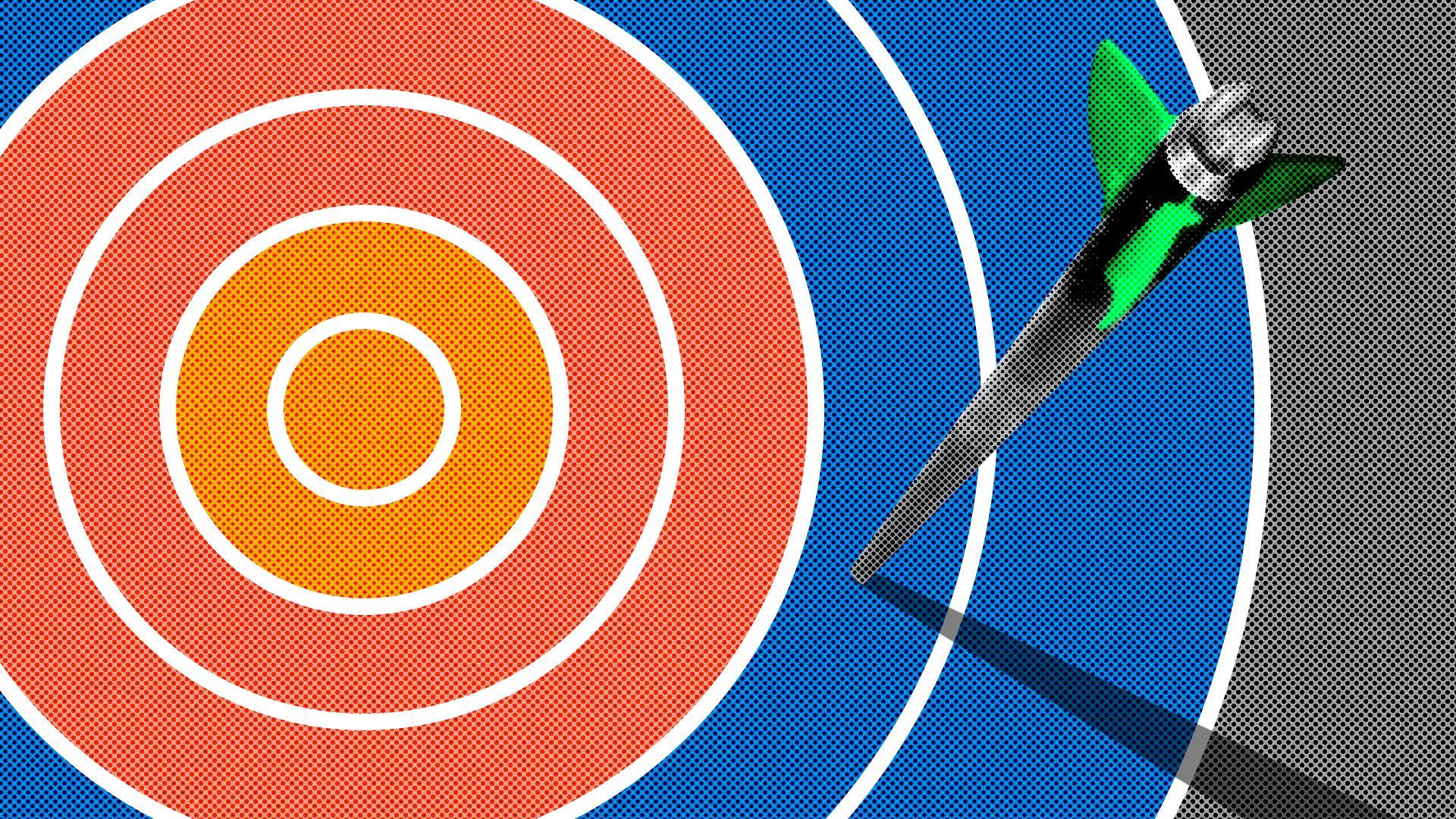 The decision to move forward with the Olympics has put sponsors in a tricky position because the games are no longer the predictable investment that they were pre-pandemic.
The latest: Toyota — one of the Olympics' top sponsors — announced Monday that it will not be airing TV commercials in Japan related to the Games. Executives for Japan's biggest automaker will also not be attending Friday's opening ceremony.
Why it matters: Companies spend hundreds of millions of dollars for the right to be associated with the Olympics, a singular opportunity to reach a global audience for weeks and months. But a global health crisis and local controversy over this year's games are leaving sponsors in a much tougher spot than they anticipated.
State of play: The opening ceremonies are Friday.
Never mind that domestic sponsors like Asahi and Nippon Telegraph will have hardly any customers or visitors to sell beer to or impress with new AR technologies.
Sponsors also have to contend with being tied closely to public perception that the Games may be a super spreader event, and reports suggest some have been frustrated with the pace at which officials have made decisions.
Between the lines: All of the unprecedented unknowns underpin how careful companies are being with positioning the impact of their sponsorships.
An Airbnb spokesperson tells Axios that the company's partnership, which includes offering housing and travel grants, "was designed to specifically support the individual Olympic and Paralympic athletes and not organized around any particular city or Games." 
An Asahi spokesperson says that "the decision to ban spectators has little impact on our sales."
The International Olympic Committee says its partners have been "very supportive" in the group's decision to focus on the health and safety of athletes, officials, and the people of Japan.
How it works: There are 15 "TOP" (The Olympic Partner) sponsors — Coke, Bridgestone, Omega, Toyota, Visa, Panasonic, Dow, Airbnb, Alibaba, GE, P&G, Atos, Intel, Allianz and Samsung — that pay for multi-year marketing rights and exclusive deals with the International Olympic Committee.
The IOC then distributes 90% of combined sponsor and broadcast rights revenues to national and local committees and more than 200 teams and their athletes.
Dozens more sponsors (usually from host nations) pay to support specific games and only in the domestic market, with revenues going to the local organizing committees to help offset the cost of hosting.
By the numbers: The official Olympic organizing committee budget for Tokyo's Olympic and Paralympic Games is $6.7 billion, about half of which ($3.3 billion) comes from local sponsorship.
The total cost when including the budget of the Tokyo Metropolitan Government and the Government of Japan, which pay for infrastructure builds, is around $15.4 billion.
"Worldwide" partners like Airbnb reportedly pay $500 million for a nine-year right to be the games' official housing sponsor, while lower tier "Gold" partners like Asahi reportedly paid about $135 million to support the Tokyo Games specifically.
Yes, but: It's too easy to criticize host cities, Rick Burton, a Syracuse University sport management professor and former chief marketing officer for the U.S. Olympic Committee, tells Axios. "Let's give Tokyo credit for pushing through enormously difficult times."
Olympic sponsors are "paid to be nimble," he adds. "They've had backup plans."
Sponsorships also extend to the Paralympics, starting August 24, which Toyota could still take advantage of, for example, through the company's "mobility for all" theme using robot ushers and autonomous transportation.
The big picture: Sponsorships are important sources of revenue for local organizing committees and host cities, but they represent a fraction of the revenue for the IOC.
Since 1993, 21% of IOC revenue has come from sponsors compared to 79% of revenue from broadcast rights, according to an Axios analysis of an IOC report.
At the host city level however, the picture changes dramatically — 64% of revenue has come from domestic sponsorships, 30% from ticketing and 6% from licensing.
The bottom line: "All marketing [programs] have been hit as a result of COVID, but if the Games deliver the expected global record audiences — there are more hours than ever before being broadcast — [there's] still definite possibility for a very positive impact," says Michael Payne, CEO of Payne Sports Media Strategies and former IOC marketing and broadcast rights director.
Go deeper