New York Times columnist Nick Kristof tests waters for Oregon governor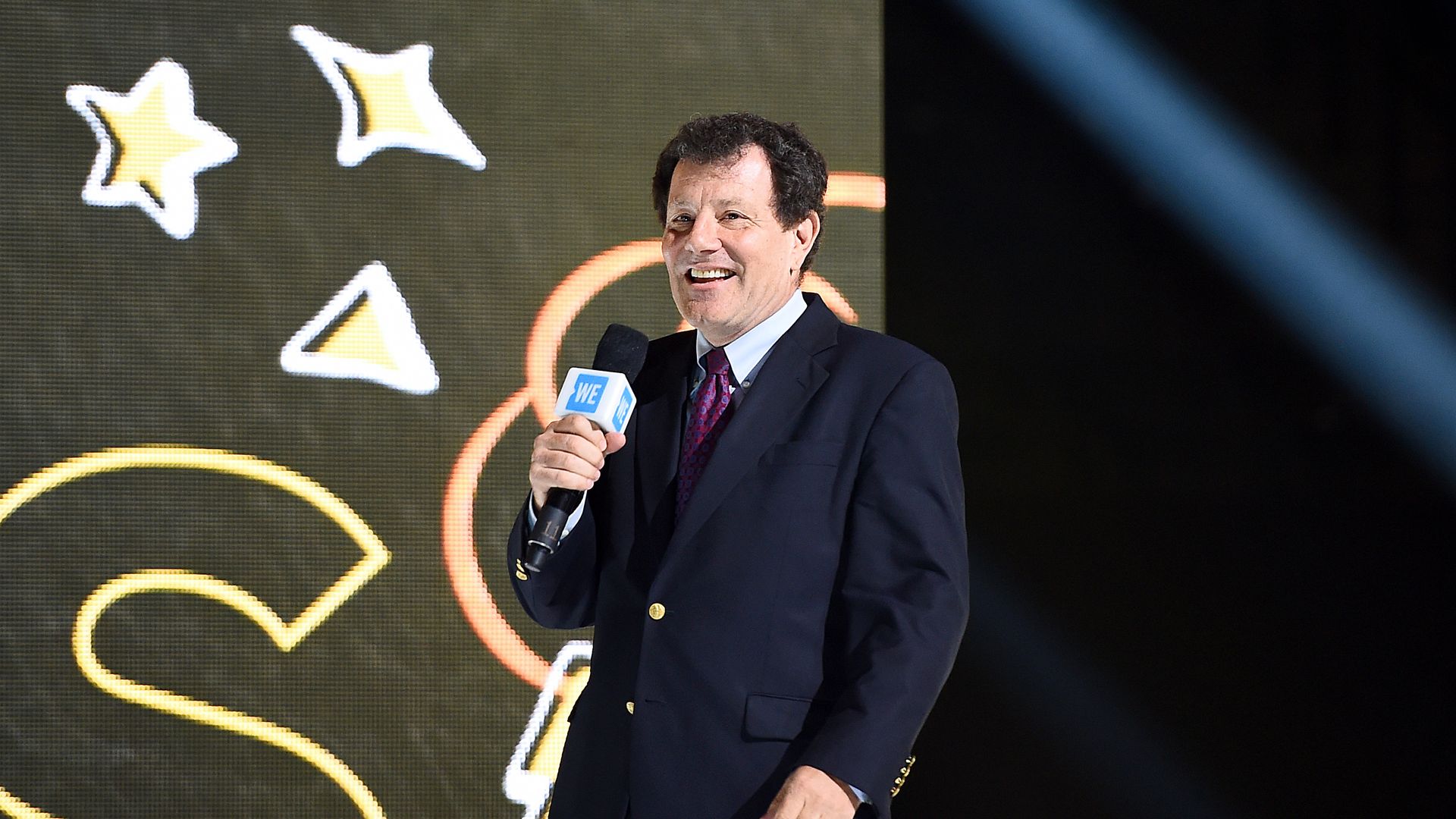 N.Y. Times columnist Nick Kristof, known for on-the-ground reporting about humanity around the world, tells two Oregon newspapers that he's considering entering the Democratic primary for governor next year.
Driving the news: Kristof, 62, whose Twitter bio calls himself "Oregon farmboy turned NY Times columnist," told Willamette Week: "I have friends trying to convince me that here in Oregon, we need new leadership from outside the broken political system. ... I'm honestly interested in what my fellow Oregonians have to say about that."
The seat will be open: Gov. Kate Brown (D) is term-limited.
"All I know for sure is that we need someone with leadership and vision so that folks from all over the state can come together to get us back on track," the columnist added in his statement, later shared with The (Portland) Oregonian.
For at least two years, Kristof has been visiting his family farm in Yamhill, Ore., "removing the cherry orchard to make way for cider apples," Willamette Week reports.
In 2020, he and his wife, Sheryl WuDunn, wrote "Tightrope," a book about strains in working-class America, including Yamhill.
A February column (subscription), datelined Yamhill, told the moving story of a childhood pal — who became homeless and didn't make it.
An April column (subscription) was headlined: "Lessons for America From a Weird Portland."
Video: Kristof returns to his rural hometown. ... Read "The Kids on the Number 6 School Bus" (Click "Read an excerpt.")
Go deeper