Bowlero to go public at $2.6 billion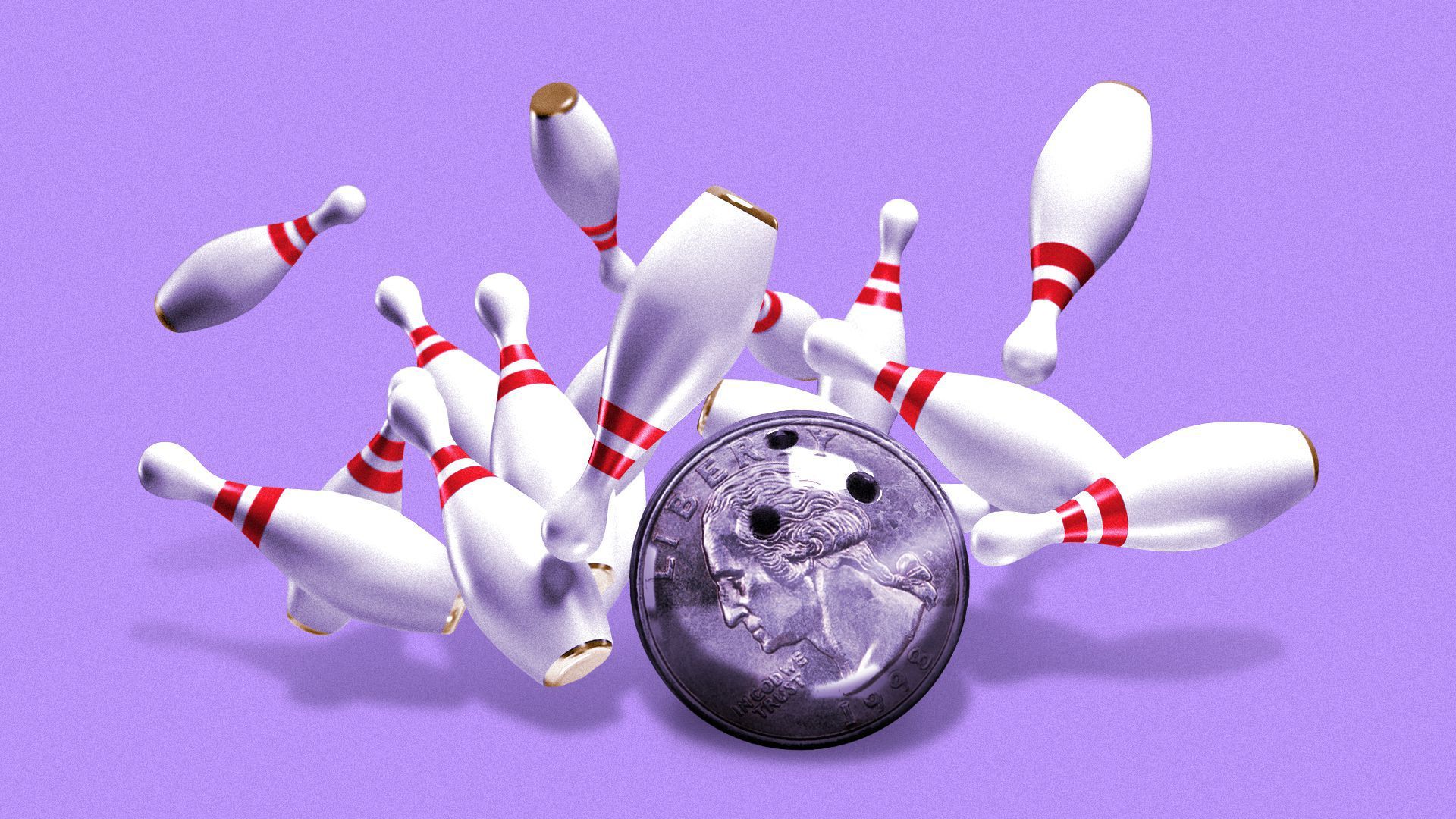 Bowlero, which has consolidated and upgraded one of America's sleepiest sports industries, is expected to go public later this quarter at a $2.6 billion valuation, via a SPAC led by former World Wrestling Entertainment co-presidents Michelle Wilson and George Barrios.
The big picture: The company says it has 321 bowling centers in North America, which is eight times more than its next-closest rival, and often owns its own real estate. Its assets also include the Professional Bowlers Association.
Expect the SPAC deal to enable more bowling center acquisitions, as there are still thousands of independent mom-and-pops.
The big picture: There's growing momentum around casual athletics, in which bowling is the first mover — particularly among younger people who are seeking a night out that combines socializing with something beyond sitting at a bar.
Topgolf, an operator of driving range centers, was recently acquired at a $2 billion valuation by Callaway Golf, and is expanding.
TOCA, an operator of experiential soccer centers, recently raised $40 million in Series E funding, led by a former Topgolf investor. This one is much more focused on sport than social, but the underlying trendlines are similar.
The bottom line: Bowling is going upscale and to the right, with investors taking notice. Don't be surprised to soon see lots of rollup plays that view themselves as Bowlero-for-X.
Go deeper