San Diego-Washington game suspended after shooting outside Nationals Park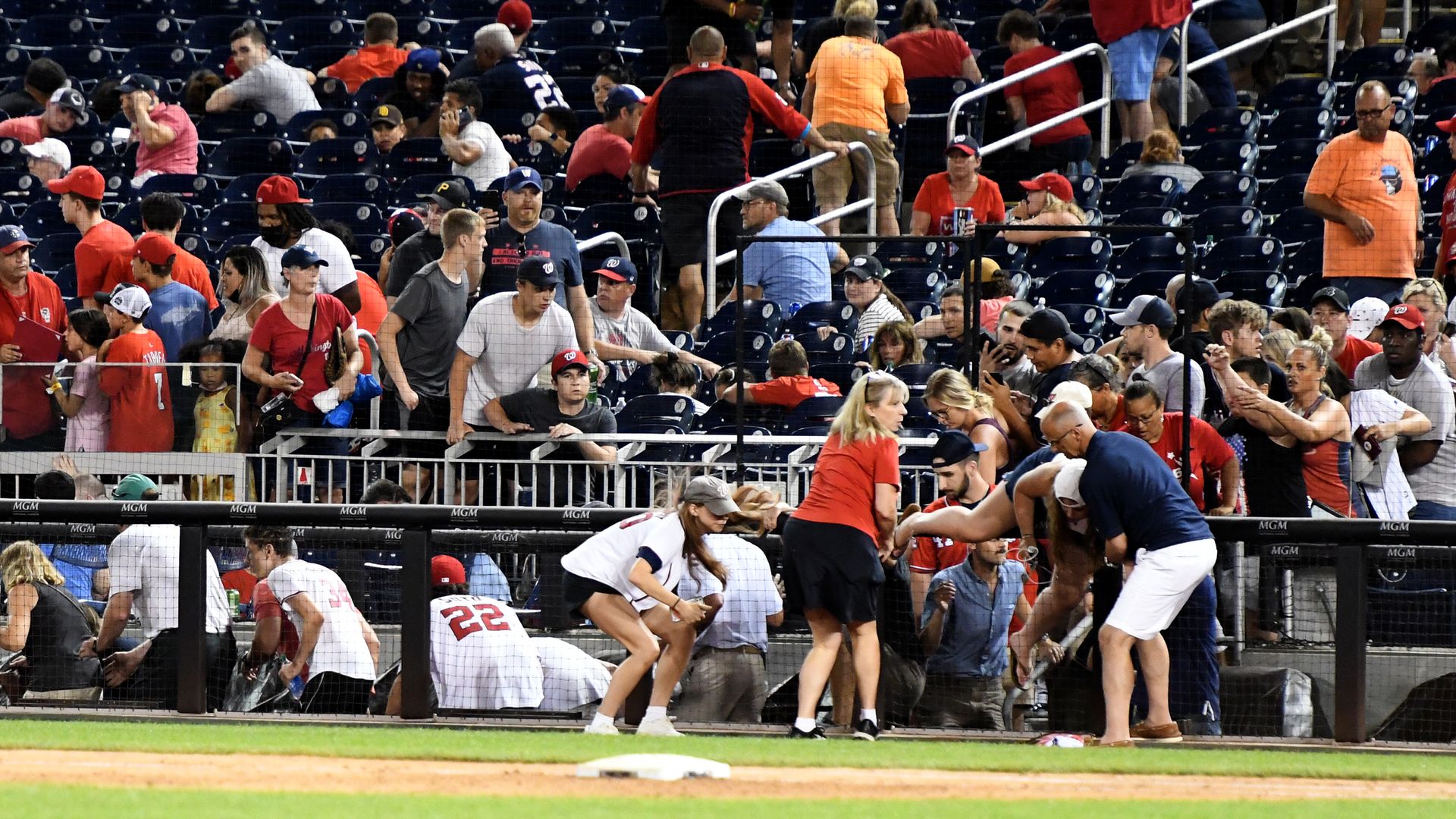 The San Diego Padres-Washington Nationals baseball game was suspended following a shooting outside Nationals Park in Washington, D.C., which saw players and fans running for cover as gunshots rang out on Saturday.
Details: Ashan Benedict, the Metropolitan Police Department's executive assistant police chief, said at a briefing late Saturday that three people were wounded after people in two vehicles were involved in a "shootout" outside the stadium.
Benedict said a woman who was attending the game "was struck by gunfire" outside the stadium. Her injuries aren't life-threatening. The two others injured were suspects and being questioned by police, he said. Police initially tweeted that four people had been shot.
Scott Fear, vice president for public safety and security for the Washington Nationals, said at the briefing that officials had fans shelter in place for 10 to 15 minutes inside the stadium.
Benedict stressed that "at no time" during the incident was anyone inside the stadium in any danger.
"This was not an active shooter incident and it's not being investigated as such. Everything took place outside the stadium."
— Benedict
The big picture: The Padres were leading 8-4 in the 6th inning when the game was suspended.
The Washington Nationals said in a statement the game will resume at 1.05p.m. ET Sunday.
"Following the conclusion of the suspended game, the regularly scheduled game will begin," the statement added.
What they're saying: Umpire crew chief Mark Carlson described the scene inside the stadium during the shooting as "chaotic," per AP.
"We heard what sounded like rapid gunfire," Carlson added. "We didn't know where it was coming from."
Padres player Fernando Tatis Jr. tweeted his gratitude to those who responded to the incident:
Editor's note: This article has been updated with new details throughout.
Go deeper