Israeli Foreign Minister Lapid to visit Morocco as countries strengthen ties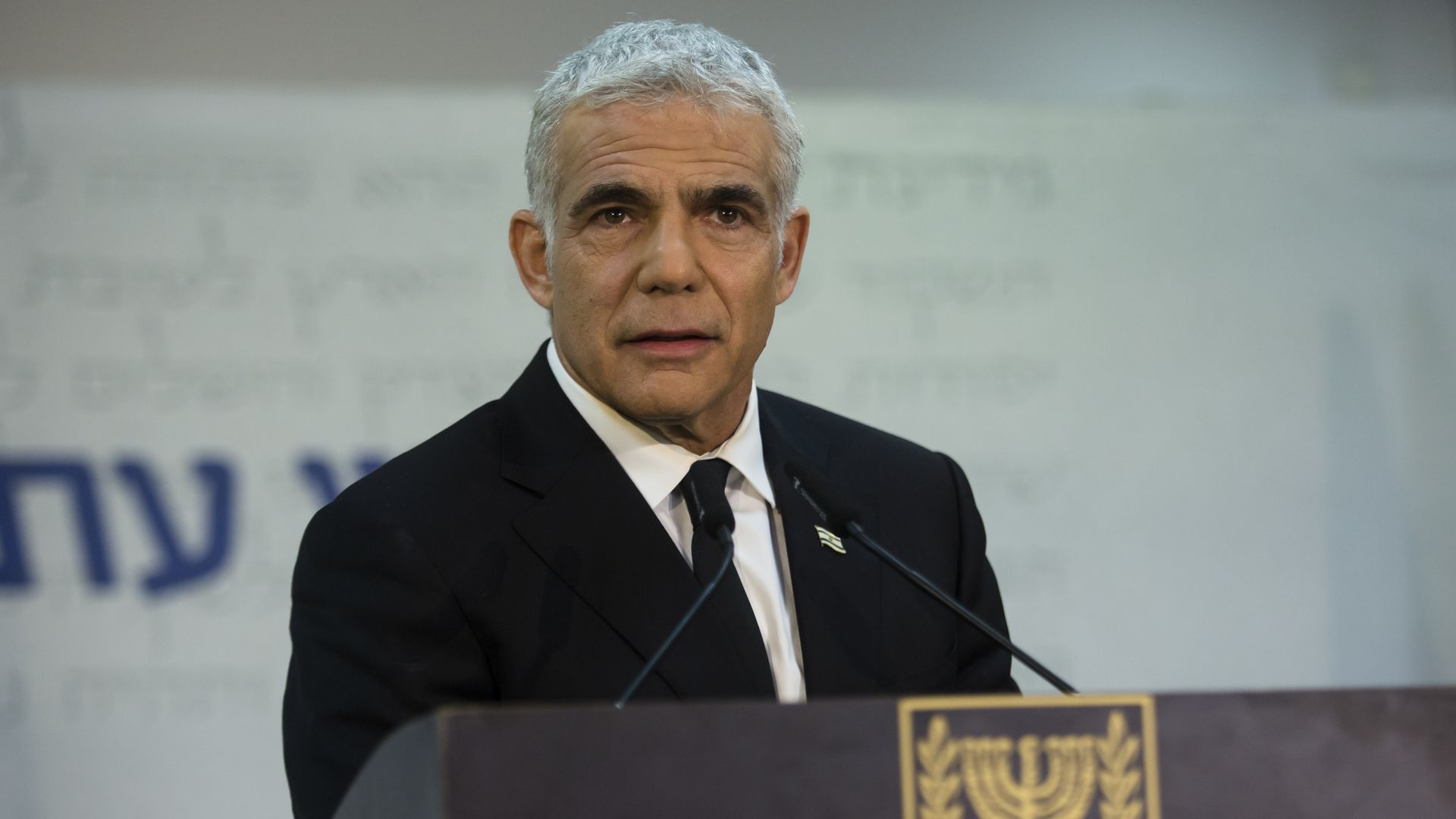 Israeli Foreign Minister Yair Lapid is planning to travel to Morocco in early August to inaugurate the new Israeli diplomatic mission in Rabat, Israeli sources told me.
Why it matters: Lapid would be the first Israeli minister to visit Morocco since the nations re-established diplomatic relations last December as part of a three-way deal with the U.S., in which the Trump administration recognized Moroccan sovereignty in Western Sahara.
Driving the news: Lapid and Moroccan Foreign Minister Nasser Bourita agreed on the visit during a phone conversation Friday. Israeli sources told me it's expected to take place on August 10th or 11th, subject to the COVID situations in Israel and Morocco by then.
The State of Play: The Moroccans stopped short of fully normalizing diplomatic relations with Israel when the deal was signed in December, preferring instead to mutually open diplomatic liaison offices in lieu of embassies — and potentially retaining bargaining chips should the next administration consider rolling back the Western Sahara decision.
Two months ago I reported that Secretary of State Blinken told Bourita the Biden administration is not rolling back Trump's decision. Biden's top Middle East adviser, Brett McGurk, spoke with Bourita two weeks ago and reiterated this position.
Because of the Biden administration's position, Morocco plans to conclude its normalization process with Israel by turning its diplomatic liaison office in Tel Aviv into an official embassy, sources familiar with the issue told me.
Last week during a meeting with the EU Foreign Affairs Council in Brussels, Lapid said Israel is planning to open an embassy in Morocco. Israeli officials told me Lapid didn't misspeak, and that Morocco and Israel are negotiating the possibility of announcing the upgrade of the diplomatic offices to full embassies during Lapid's visit.
What they're saying: Lapid's office declined to comment.
Go deeper