Wall Street rushes to travel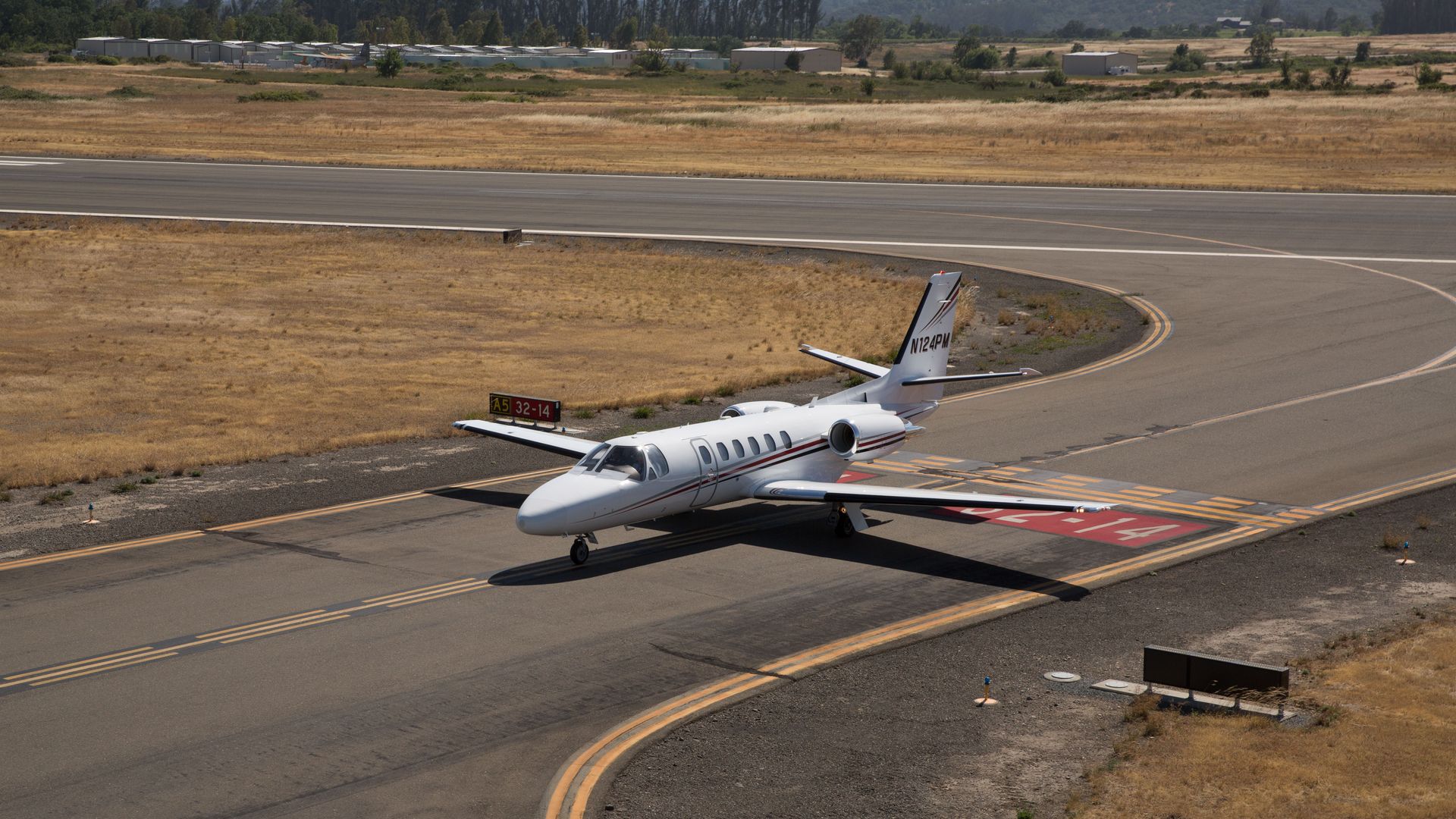 Wall Street moguls are urging their bankers to get off Zoom and visit corporate clients before others do, the Wall Street Journal reports.
Why it matters: Wall Street executives have been pushing to move away from the remote work structure that has taken hold during the coronavirus pandemic.
What they're saying: Goldman Sachs CEO David Solomon asked "bankers if they had clients he should visit while he was making trips ... on his corporate jet. This prompted senior bankers, many of whom had been holed up in the Hamptons and Palm Beach, to hit the pavement."
JPMorgan Chase's Jamie Dimon began pushing private jets on managing directors, saying: "If you need to use a plane to go see a client, use it. There are no excuses," the Journal reported.
Context: "The effort intensified when Fernando Rivas, JPMorgan's head of North America investment banking, set up a contest to get bankers on the road again," the Journal writes. "The game, which ran during the month of June, awarded senior bankers 10 points for proper face time with CEOs outside their offices, seven for attending board meetings in-person, five for visiting CEOs in their offices, three for CFOs and one for other senior executives such as heads of corporate development."
Go deeper: A pandemic-era first: Bankers return to the office
Go deeper