International group of diplomats undermine Haiti's acting leader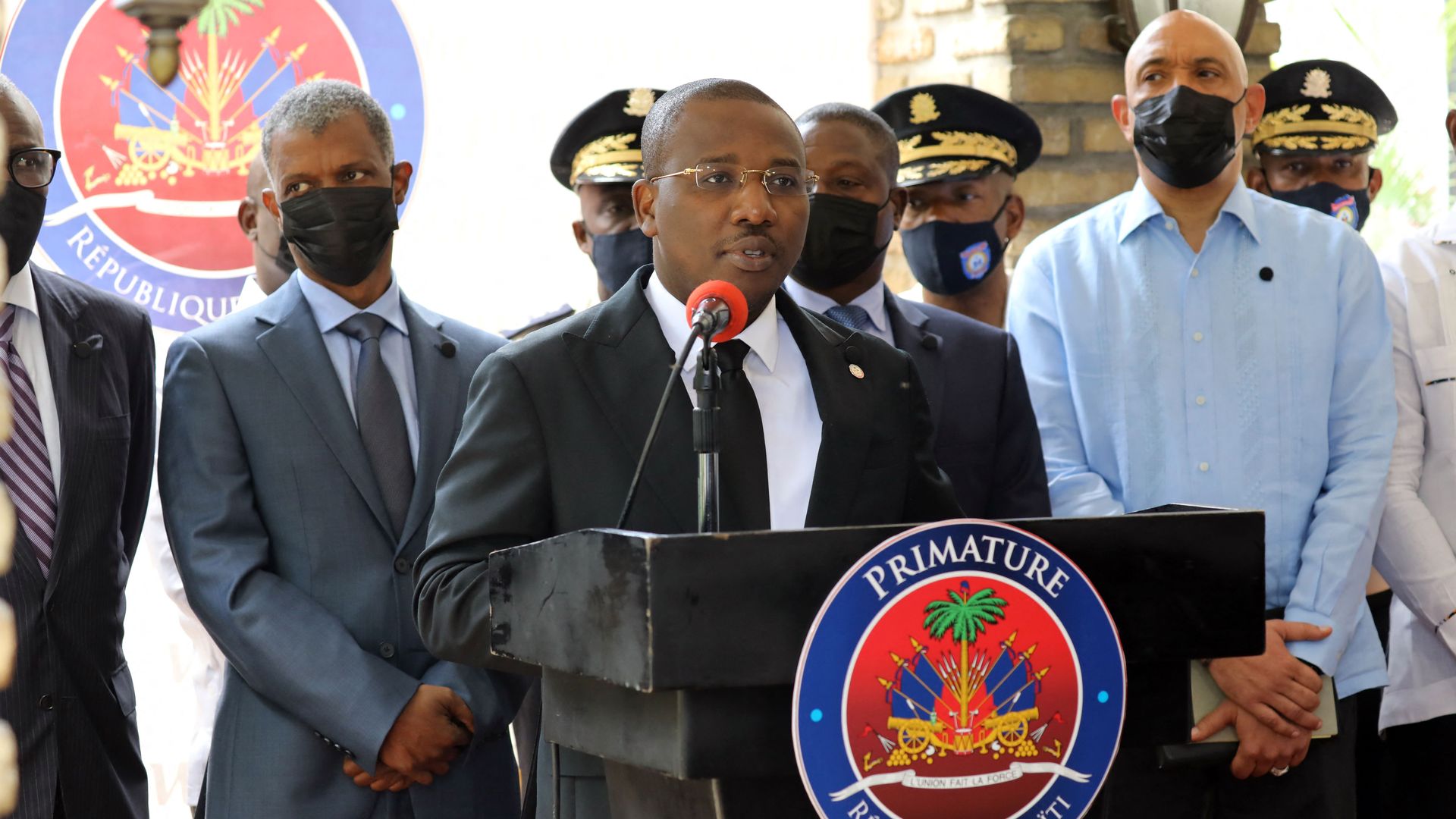 Diplomats making up the international Core Group, which includes the United States, called on Ariel Henry, the man slated to succeed Jovenel Moïse, to form a new government in Haiti, according to a statement released on Saturday.
Why it matters: Interim Prime Minister Claude Joseph has assumed the acting presidency following Moïse's assassination though he and Henry are two of four who have claimed such power, underscoring the depth of the country's democratic and political crisis.
Moïse announced Henry, a politician and neurosurgeon, as his replacement the day before he was murdered.
Nonetheless, Joseph has the support of members of the Haitian police force and the military, according to the AP.
Joseph and his backers contend that Henry is not in charge because he was never sworn in, per AP.
What they're saying: "The Core Group (made up of Ambassadors from Germany, Brazil, Canada, Spain, the United States of America, France, the European Union, Special Representative of the Organization of American States and Special Representative of the Secretary General of the United Nations) calls for the formation of a consensual and inclusive government," according to the statement.
"To this end, it strongly encourages the Prime Minister designate Ariel Henry to continue the mission entrusted to him to form such a government," the group wrote, adding:
"The members of the group express the wish that all political, economic and civil society actors in the country fully support the authorities in their efforts to restore security..."
Go deeper