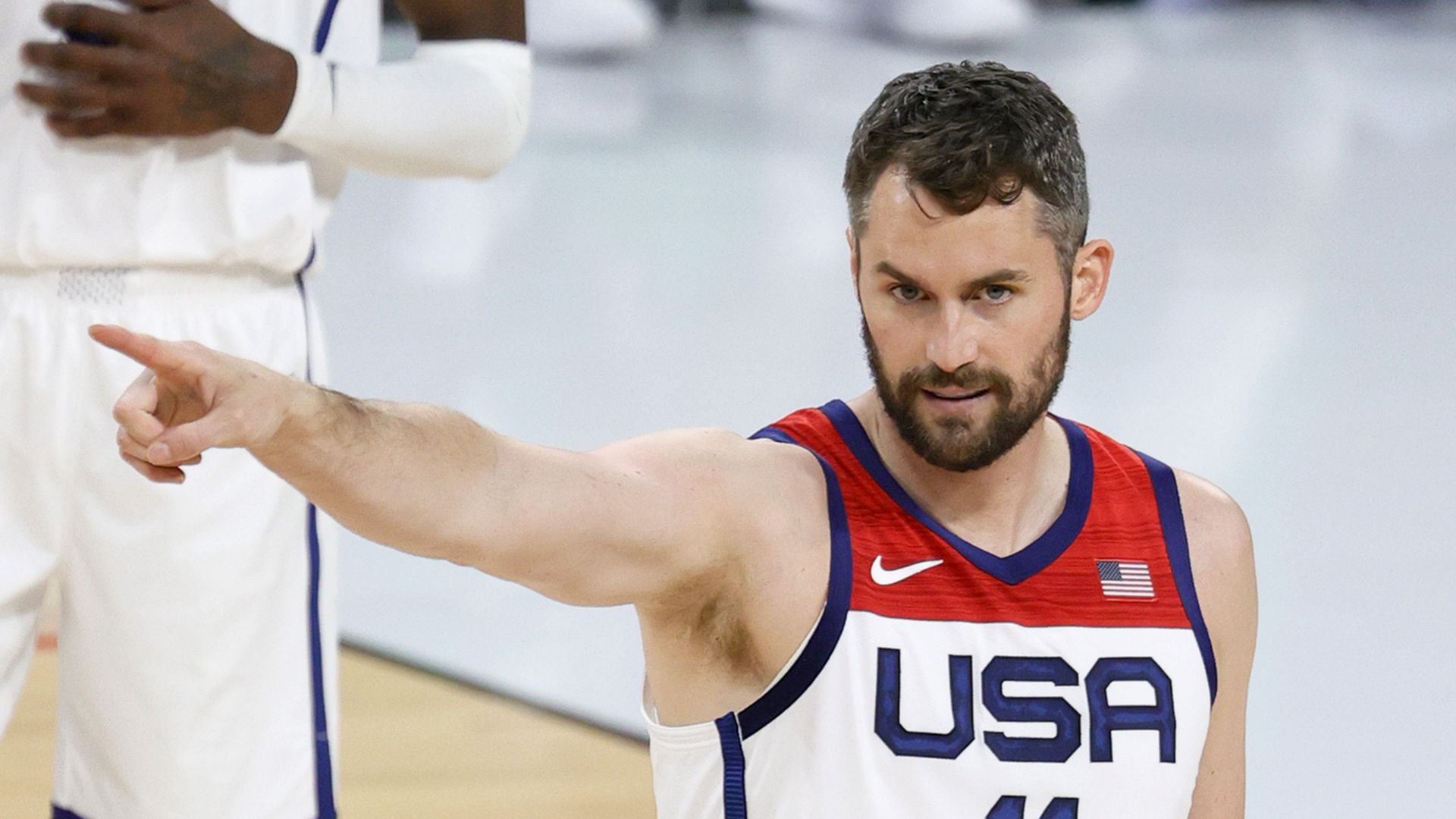 NBA star Kevin Love has withdrawn from the U.S. men's Olympic basketball team, saying he's not at his "absolute peak performance" following a calf injury, ESPN reported Friday.
Why it matters: It's the latest blow to USA Basketball, which announced Thursday that Bradley Beal will miss the Tokyo Games after being placed under coronavirus health and safety protocols.
Jerami Grant has also been put under the COVID protocols "out of an abundance of caution," but has not tested positive for the virus.
USA Basketball announced its exhibition game with Australia scheduled for Friday has been canceled.
What he's saying: "I am incredibly disappointed to not be heading to Tokyo with Team USA, but you need to be at absolute peak performance to compete at the Olympic level and I am just not there yet," Love, a forward for the Cleveland Cavaliers, shared in a statement to ESPN.
His right calf injury kept him out of 46 games during this NBA season, ESPN.
Flashback: Love was on the gold-medal winning team at the 2012 London Games.
Go deeper