Exclusive: New caucus shows GOP split on tech regulations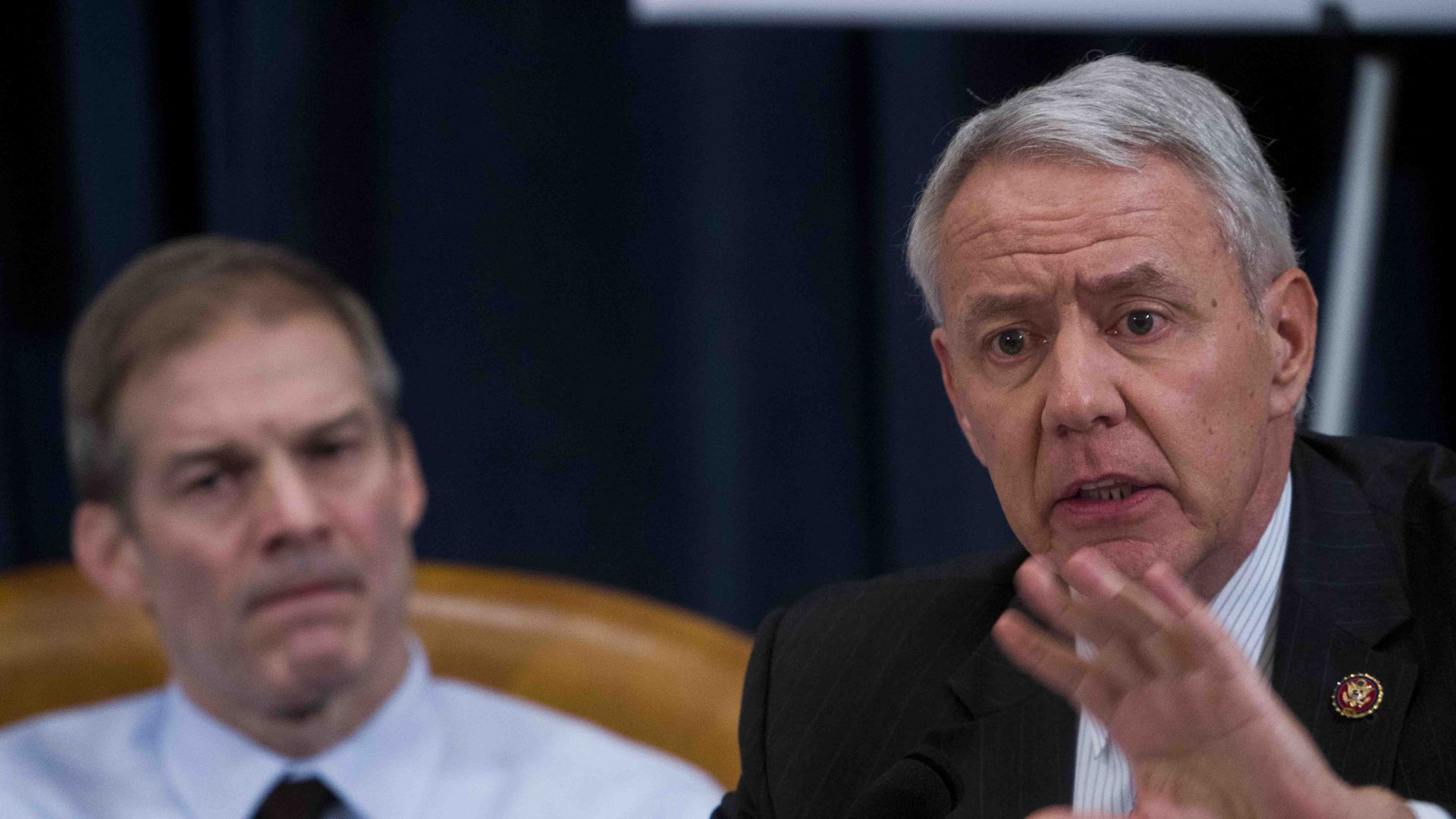 The top Republican on the House Judiciary antitrust subcommittee is launching a new GOP caucus on Big Tech as he seeks to build support for antitrust changes despite a divide among Republicans.
The big picture: Republicans eager to take on Big Tech are at a crossroads between working with Democrats to enact changes now or going it alone and playing a longer game.
Driving the news: The "Freedom from Big Tech Caucus" is co-chaired by Rep. Ken Buck (R-Colo.) and Rep. Lance Gooden (R-Texas), and counts Rep. Madison Cawthorn (R-N.C.) as a vice chair, and Reps. Burgess Owens (R-Utah) and Paul Gosar (R-Ariz.) as founding members.
The caucus will seek to "educate Republican members about the abuses of Big Tech," according to a background memo Buck's office sent to lawmakers.
Among its goals are antitrust reforms like the bipartisan slate of bills recently passed by the House Judiciary Committee.
Other topics of interest will be what they charge is "political censorship" by tech platforms, tech companies' relationships with China and protecting kids from harmful content online.
What they're saying: "Big Tech has abused its market power for decades, and Congress must act to hold these companies accountable and preserve the free market, promote competition and innovation, protect the freedom of speech, and foster a thriving digital economy," Buck said in a statement.
Context: Lawmakers advanced a slate of antitrust bills in June on a bipartisan basis that would limit future acquisitions by the four largest tech companies, prevent them from favoring their own products on their platforms, and require them to make their services interoperable and pave the way for break-ups by antitrust enforcers.
Meanwhile, House Minority Leader Kevin McCarthy (R-Calif.) said in June he's working with fellow Republican leaders Jim Jordan (R-Ohio) and Cathy McMorris Rodgers (R-Wash.) to craft a GOP approach to regulating Big Tech.
Both McCarthy and Jordan, the top Republican on the House Judiciary Committee, have criticized the bipartisan antitrust bills as handing too much power to Biden-appointed antitrust enforcers.
Instead, Jordan outlined an "agenda" for Judiciary Republicans that includes proposals such as speeding up consideration of Big Tech antitrust cases in court and consolidating antitrust enforcement within the Justice Department.
The intrigue: Buck is a Judiciary Republican but is charting his own path rather than falling in line with the Jordan approach.
What to watch: Growth in his new caucus will reveal whether Republicans will follow him.
Go deeper: New tech antitrust hurdle — GOP divisions
Go deeper