Former WeWork CEO on SoftBank: "We're taking toxic money"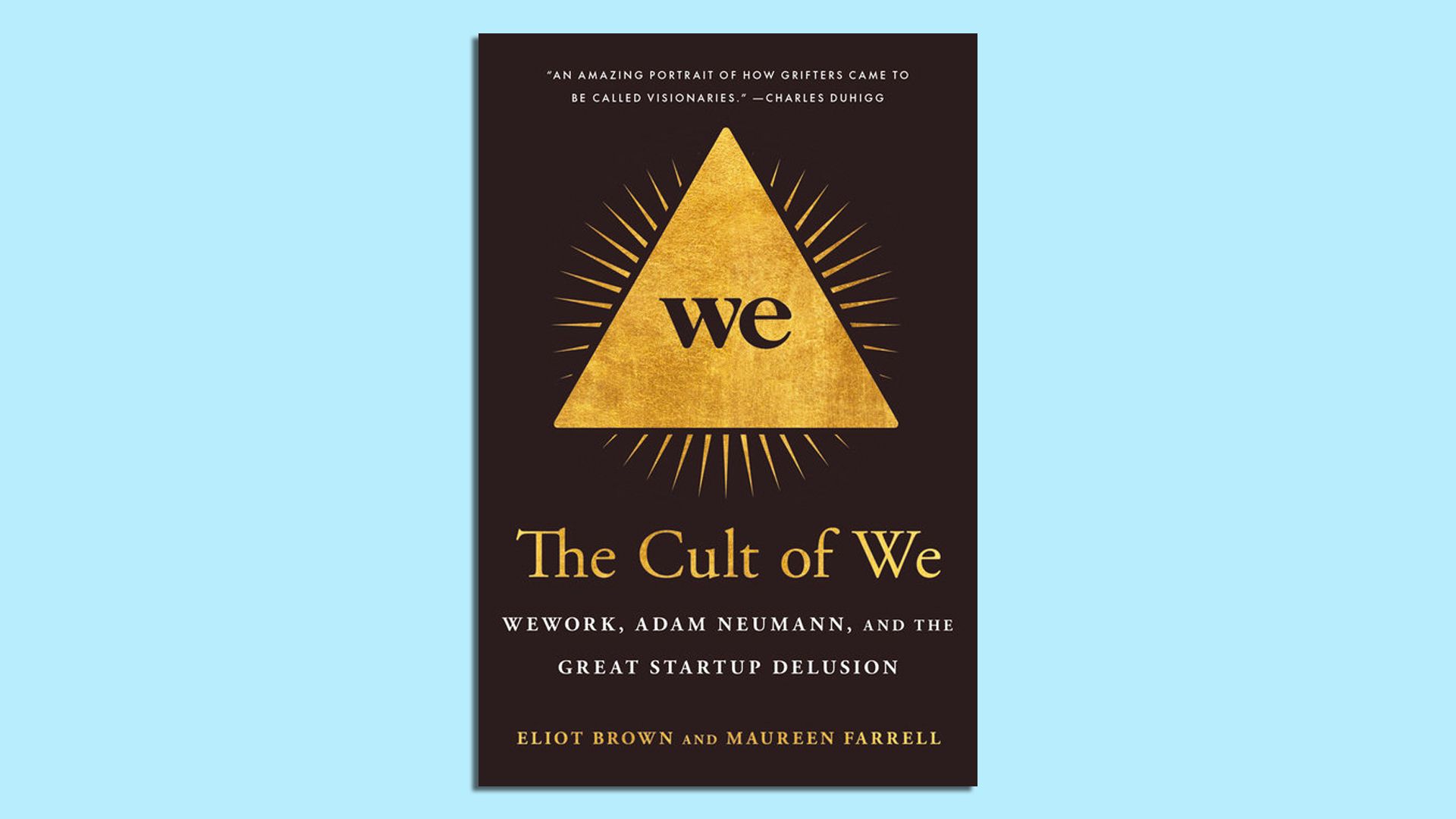 WeWork founder and former CEO Adam Neumann threatened to walk away from a multi-billion dollar investment because of a request that he viewed as antisemitic, according to an exclusive excerpt from an upcoming book called "The Cult of We" by Wall Street Journal reporters Eliot Brown and Maureen Farrell.
Setting the scene: Neumann, who was born in Israel and is Jewish, was in Tokyo in early 2017 to finalize a giant investment from SoftBank, which planned to mostly use money from a $100 billion fund whose largest investor was the government of Saudi Arabia.
On the private flight back to America, Neumann told colleagues that SoftBank asked if he'd pledge not to give any of his own proceeds to the Israeli military, because it could be problematic for SoftBank's Middle Eastern investors. SoftBank denies that it made the request.
"We're taking toxic money," Neumann reportedly said, threatening to walk. He didn't intend to give money to Israel's military, but felt the request was antisemitic and also violated WeWork's corporate mantra of inclusiveness.
He was talked down on the flight by former WeWork executive Jen Berrent, who pointed out that Saudi Arabia might object to both her religion and her sexual orientation, but that WeWork could take the money and do something positive with it.
Brown and Farrell write: "Neumann would wrestle for months with the implications of taking the money. ... Would he be personally responsible for funding the Saudi government and anything negative they might do with it? How can we ever be sure that won't happen?"
In the end, Neumann and WeWork took the money. But Neumann never made any promises about what he'd do with his cut.
Fast forward: Neumann was fired from WeWork in September 2019, following a failed IPO. He later sued SoftBank and recently received at least $480 million as part of a settlement that enabled WeWork to go public via a SPAC.
Go deeper