Remdesivir may not shorten all COVID hospital stays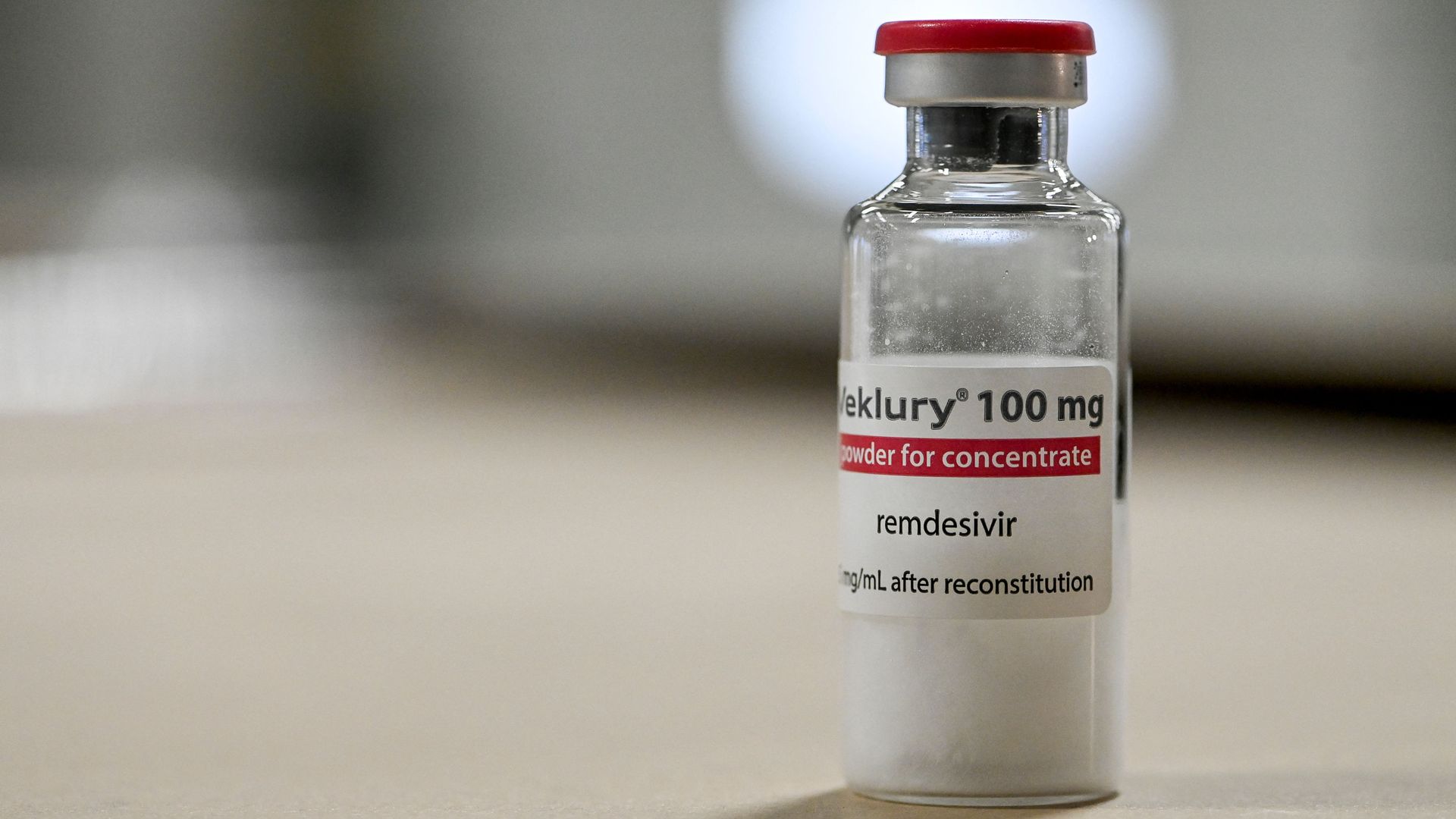 Veterans who had COVID-19 last year and were given Gilead's coronavirus drug remdesivir (marketed as Veklury) stayed in the hospital longer than other similar patients who did not receive it, according to a new study in JAMA Network Open.
Why it matters: "Perhaps [patients] were being kept in the hospital to finish remdesivir," said Mike Ohl, one of the study's authors and an infectious disease physician at the VA Medical Center in Iowa City who has treated COVID patients. "We shouldn't be keeping people in the hospital just to complete remdesivir if they're otherwise ready to leave."
The big picture: This contradicts, somewhat, a previous major remdesivir trial last year funded by the National Institutes of Health that found coronavirus patients who received the intravenous drug were discharged from the hospital in 10 days vs. 15 days for people in the placebo group.
There was no statistically significant improvement in survival.
Driving the news: This new study looked back at the real-world use of remdesivir among VA patients who got COVID, while attempting to adjust for how sick patients were.
Patients who got remdesivir stayed in the hospital longer (six days) than those who didn't get the drug (three days). Again, there was no evidence the drug improved survival.
Between the lines: The NIH trial focused on sicker COVID patients and excluded people who doctors believe likely would've been discharged within three days.
The VA researchers believe many COVID patients who could have gone home in three or fewer days — and would have been excluded from the NIH trial — were prescribed remdesivir and stayed in the hospital solely to complete their treatment course.
The VA's instructions for remdesivir only "referred to a five-day or a 10-day course recommendation but did not include explicit language about early termination for recovered patients," Gio Baracco, a top infectious disease doctor at Miami's VA health system, wrote in an accompanying JAMA article.
What they're saying: Gilead downplayed the JAMA study in a statement, saying "the efficacy and safety profile of Veklury has been established" in the NIH trial.
The bottom line: Gilead charges the federal government $390 per vial and commercial insurers $520 per vial for a drug that researchers say has modest benefits at best, and according to this study, could unnecessarily keep patients in the hospital.
Go deeper