U.S. point person on Israel-Palestine says PA facing dangerous economic crisis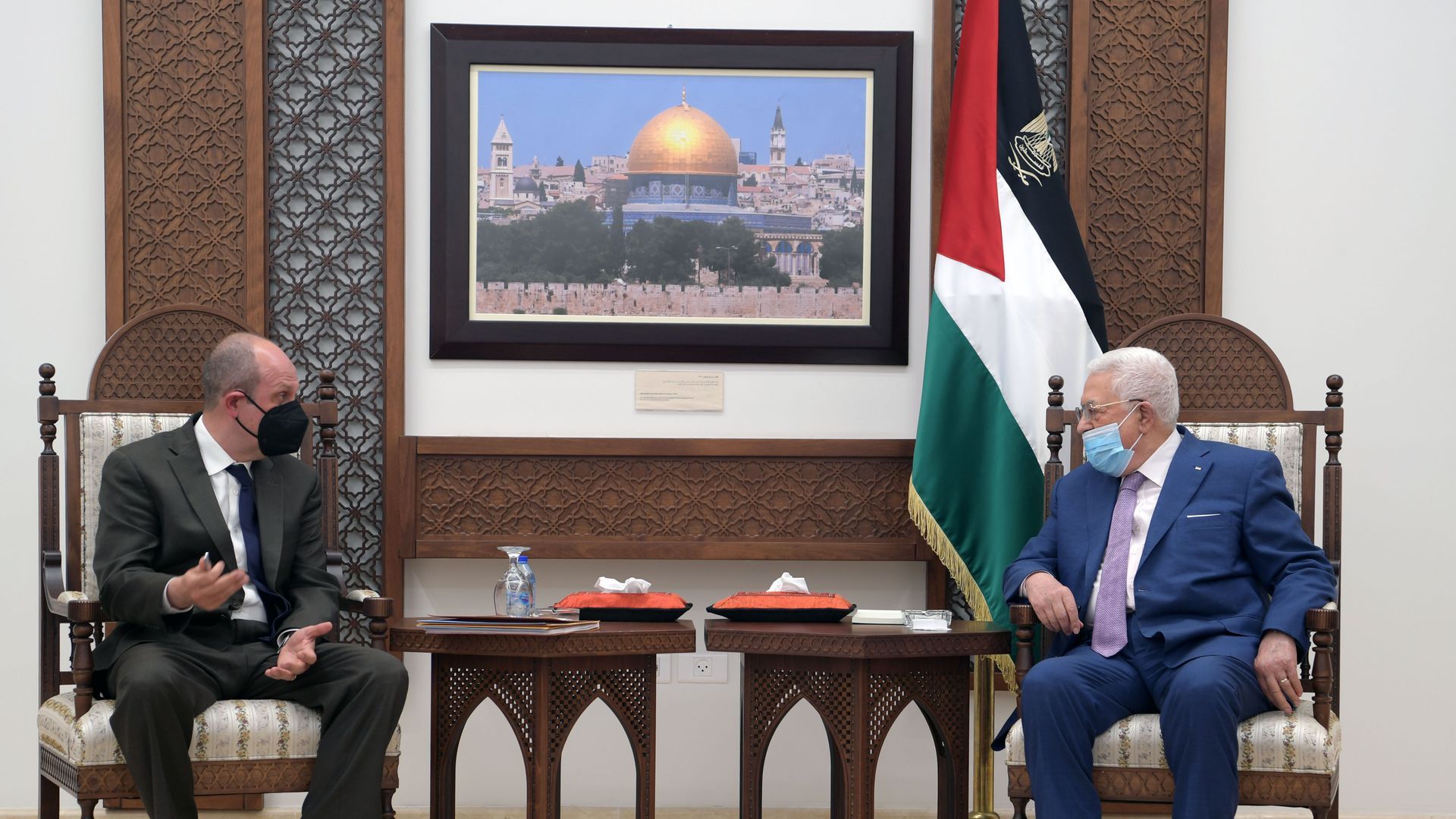 The State Department's point person on Israel-Palestine warned Israeli officials during his talks in Jerusalem this week that the Palestinian Authority is facing dangerous economic and political crises, three Israeli officials told me.
Why it matters: The Palestinian Authority is going through a deep legitimacy crisis after the postponement of the parliamentary elections and the death of a political activist in the custody of Palestinian security forces.
The situation has been exacerbated by a financial crisis largely driven by the coronavirus pandemic.
Driving the news: Hady Amr, the deputy assistant secretary of state for Israeli-Palestinian affairs, arrived in the region on Sunday, meeting with Palestinian President Mahmoud Abbas's aides and senior government officials in Ramallah before meeting Israeli officials in Jerusalem and Tel Aviv.
Israeli officials who attended the meetings with Amr or were briefed on it told me he stressed that he came back from Ramallah very concerned. "I have never seen the Palestinian Authority in a worse situation," Amr said, according to Israeli officials.
The Israeli officials added that Amr told them that the combination of the financial and political crises puts the Palestinian Authority in a very precarious situation."It is like a dry forest waiting to catch on fire," he said, according to sources.
The State Department declined to comment.
The big picture: Amr proposed several measures the Israeli government can take to help the Palestinian economy and the Palestinian Authority's budget, and ultimately strengthen its standing in the occupied West Bank.
What's next: A source familiar with Amr's talks told me that he stressed to both Palestinian and Israeli officials that he isn't going to press them or beg for them to take steps and they will have to work it out themselves. "If you want the U.S. to help, we will be happy to do it."
Go deeper