Democrats' health care power play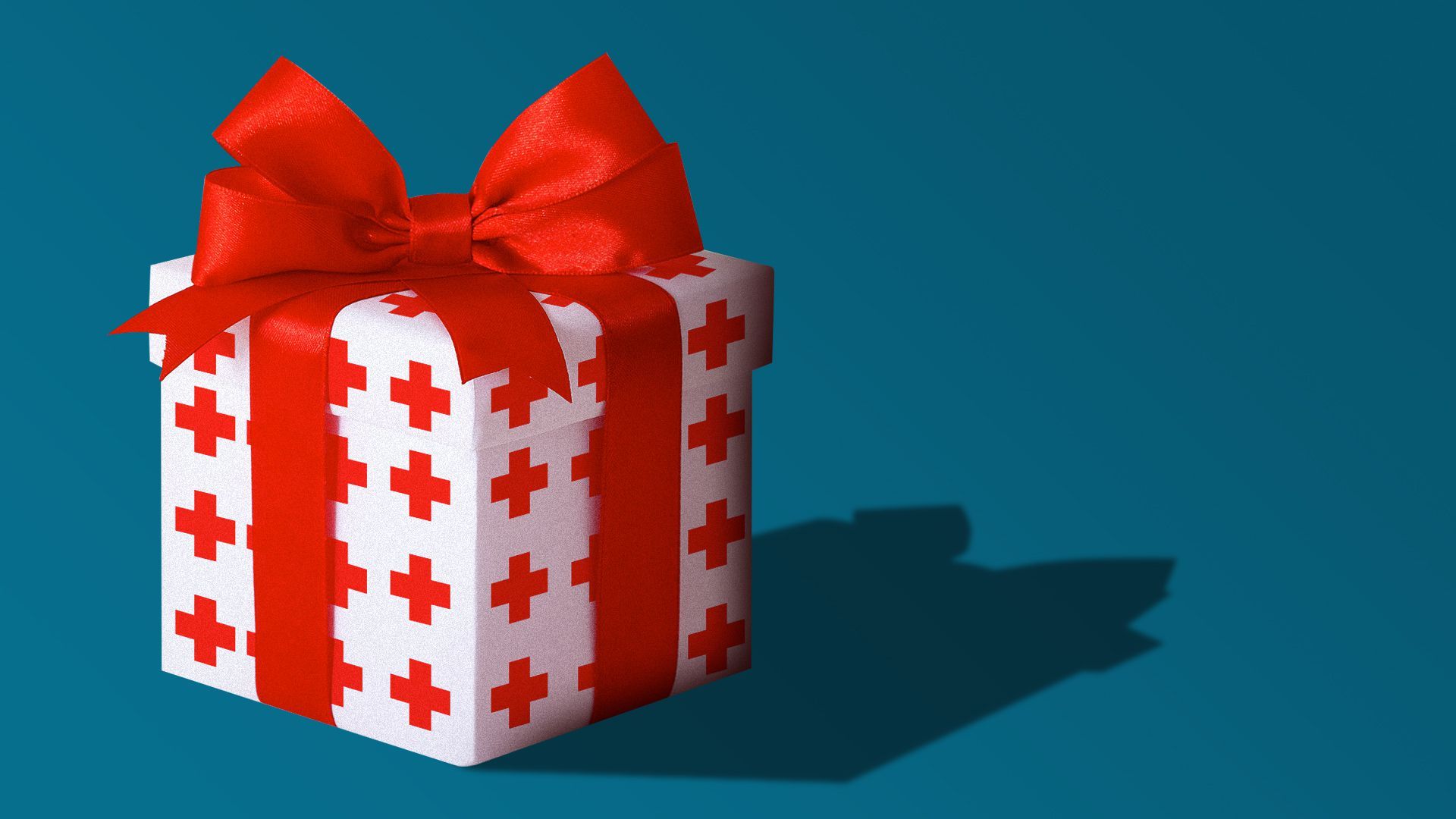 Democrats took yet another step forward this week in their effort to slash what Americans — particularly seniors — pay for health care.
Driving the news: Senate Democrats unveiled their framework for a massive legislative package that includes several of the party's largest health care priorities.
Why it matters: The package could plug some of Medicare's biggest coverage holes while reducing what patients pay for prescription drugs — policies that are popular across party lines.
It calls for expanding Medicare to cover dental, hearing and vision benefits, expanding home and community-based services and extending the enhancement of Affordable Care Act subsidies passed earlier this year.
It also calls for closing the Medicaid coverage gap in states that haven't expanded and for reducing what patients spend on drugs.
Between the lines: The outline doesn't mention lowering the Medicare eligibility age or creating a public option, other Democratic health priorities that have been part of the party's public discourse over the last several months.
Both of these would have been met with fierce resistance from hospitals, providers and insurers.
In fact, Democrats appear to be picking a fight with only one major industry group: pharma.
The framework doesn't specifically call for allowing Medicare to negotiate prescription drug prices, a policy fiercely opposed by drug companies.
But the framework does list "prescription drugs" as a source of savings to the federal government that will help offset trillions of dollars of new spending. Given that Medicare negotiations are estimated to save the government hundreds of billions a dollars over a decade, there's a strong financial incentive for Democrats to ultimately include the measure.
What we're watching: The party will now have to flesh out complicated policy details while also fighting a messaging war against the drug industry and its allies.
But for now, public opinion seems to be on Democrats' side.
In polling conducted in May, KFF found that 92% of U.S. adults said allowing the federal government to negotiate with drug companies for lower prices should be a top or important priority for Congress.
90% said the same of expanding Medicare coverage to include hearing aids, dental and vision coverage.
Go deeper