Bucks come from behind to beat Suns in NBA Finals classic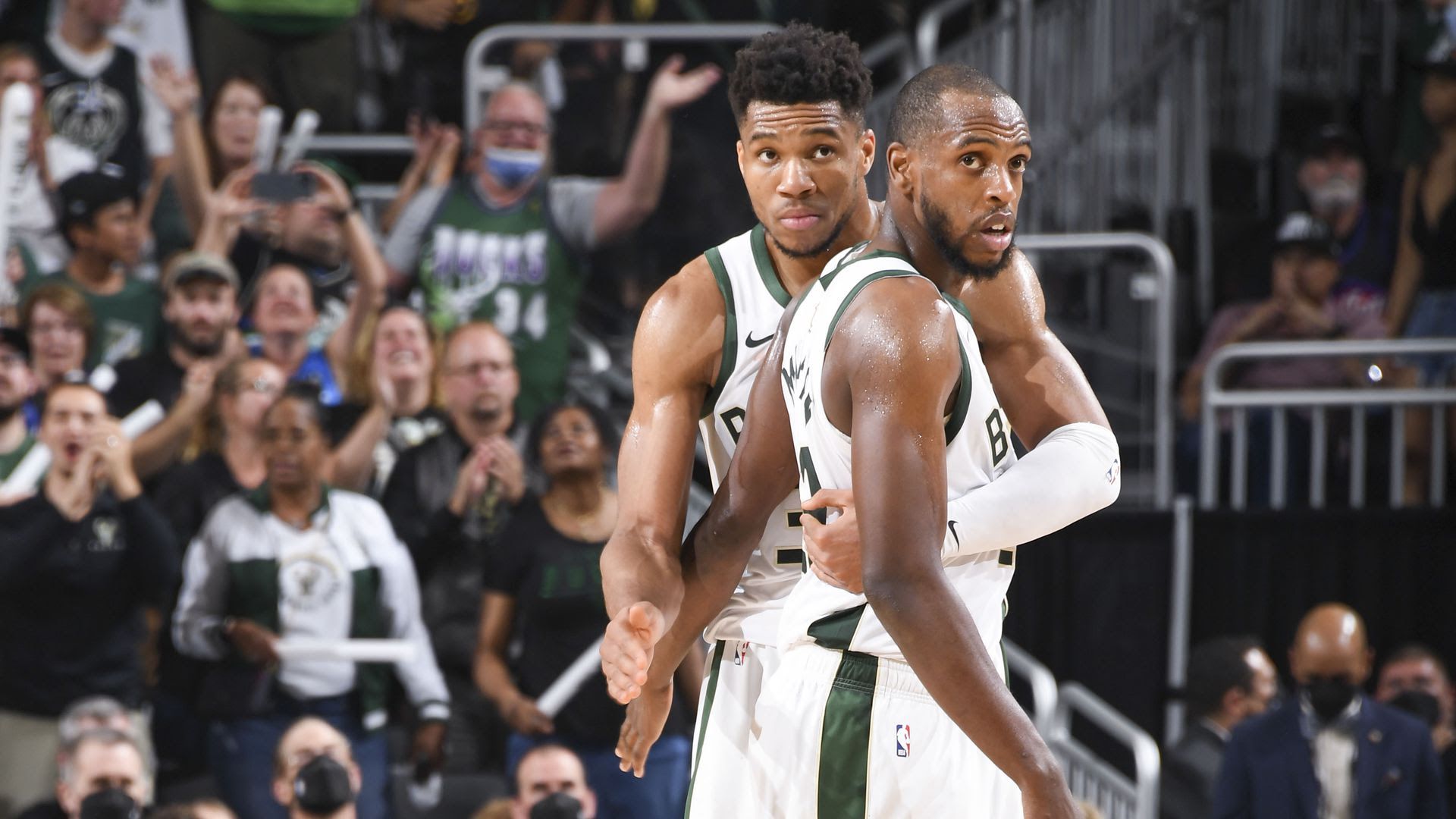 The Milwaukee Bucks came from behind in Game 4 to beat the Pheonix Suns, 109-103, in an instant classic that tied the NBA Finals at two games apiece.
By the numbers: Khris Middleton led the way for the Bucks with 40 points, Giannis Antetokounmpo did everything (26-14-8-3-2), and Pat Connaughton was huge off the bench (11 points, +21 plus-minus).
Devin Booker had his third 40-point game of the postseason for the Suns, but Chris Paul (10 points and five turnovers) and Deandre Ayton (limited to six points) struggled.
Wild stat: Antetokounmpo and Middleton are the third pair of teammates over the last 50 years to each have a 40-point game in an NBA Finals, joining LeBron James/Kyrie Irving and Kareem Abdul-Jabbar/Magic Johnson.
LeBron, Kyrie, Kareem and Magic were all No. 1 picks and generational prospects; dominating the NBA Finals was their destiny.
But Giannis and Khris? Such a feat was unthinkable a decade ago, when one of them was a little-known prospect in Greece and the other was a three-star recruit out of Charleston, South Carolina.
The big picture: "Khris is the heart of this team, and Giannis is the soul," said Bucks guard Jrue Holiday. Together, they form perhaps the most unlikely superstar tandem in sports.
Heart: Middleton was a second-round pick out of Texas A&M and spent most of his rookie season in the G League, later becoming the first G League player to be named an NBA All-Star.
Soul: Antetokounmpo grew up poor, selling handbags and sunglasses on the streets of Athens to support his family. Here's the first basketball footage most people saw of him. Nobody predicted this.
Block of the night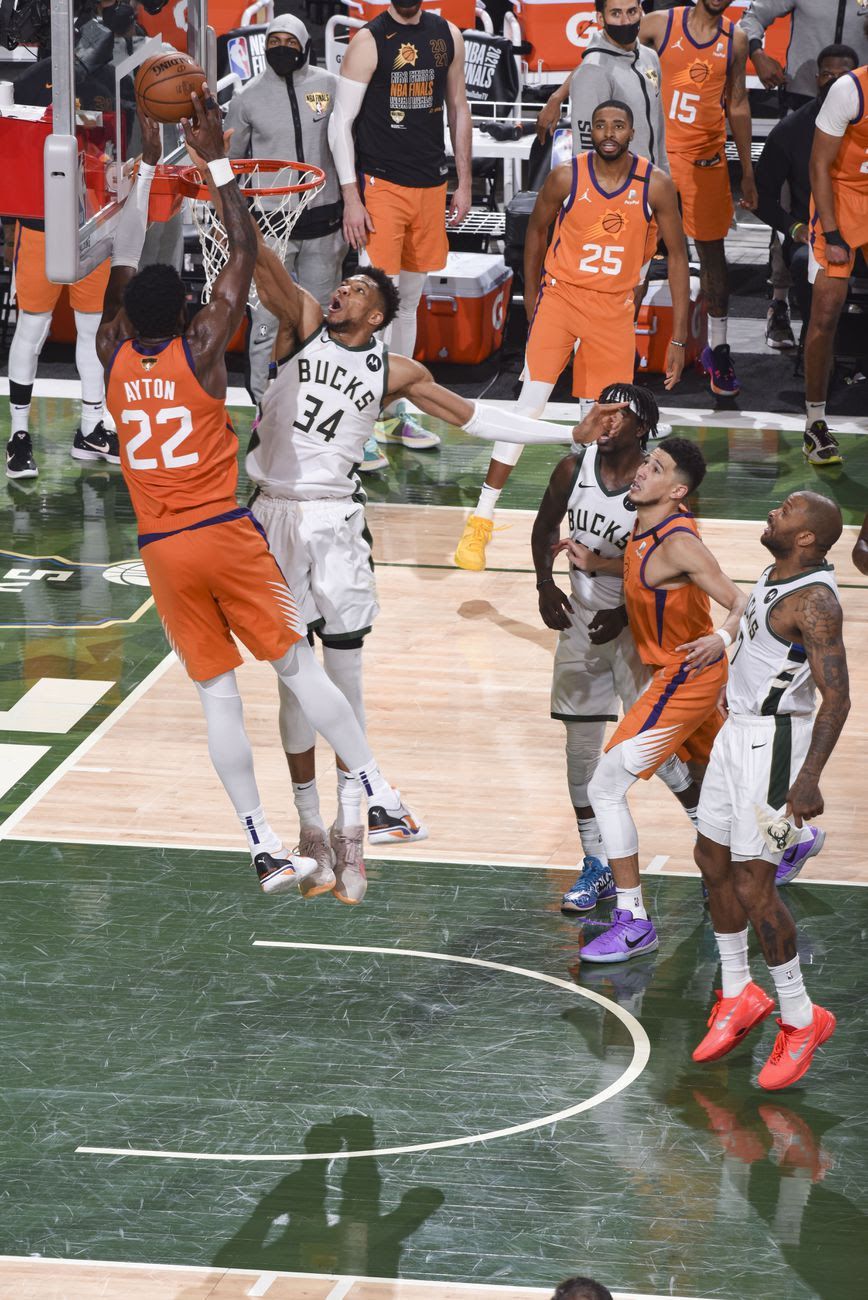 "The Greek Freak" made one of the best blocks in NBA Finals history, denying a lob dunk attempt by Deandre Ayton late in the fourth quarter.
Go deeper