What to watch for during health care's Q2 earnings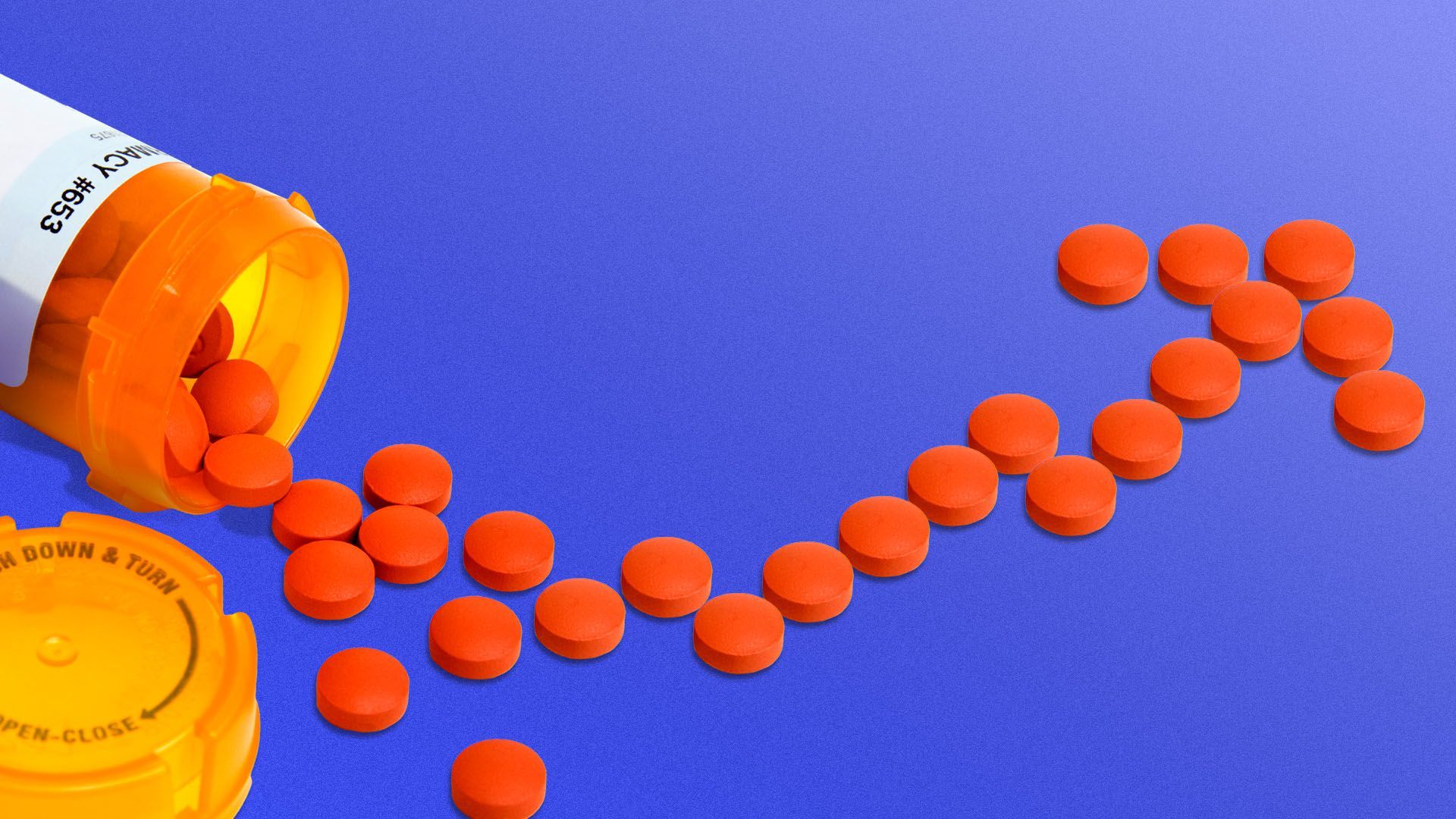 Corporate America is expecting big jumps in profits in the second quarter. That's especially the case in health care, an industry that hasn't really lost a lot of financial momentum throughout the coronavirus pandemic.
The bottom line: Health care spending is basically back to pre-COVID levels. Expect big numbers across the board.
What to watch: Medical loss ratios, the industry jargon for the percentage of premiums that health insurers pay out in medical claims.
This statistic is always closely watched because it's the engine of the industry.
Higher-than-expected ratios mean people are getting more care; which means more money being paid by insurers to hospitals, nursing homes, drug companies, device makers, etc. That trickles down in the form of more money to spend on technology, consultants and other vendors.
In the same way, lower-than-expected MLRs last year from patients delaying care was a financial boon for insurers.
UnitedHealth Group, which posted a historically profitable 2020 and is on pace to surpass that total this year, will kick off the industry's earnings season Thursday.
Between the lines: Wall Street estimates MLRs will be elevated compared with last year, considering COVID cases have decreased and more people are getting procedures and seeing their doctors.
Pharmaceutical companies and pharmacies also will benefit from more filled prescriptions and vaccines.
Wall Street expects UnitedHealth's MLR was 83% in the second quarter.
Yes, but: Health insurers are still expected to report sizable earnings.
They aren't paying for as many COVID hospitalizations, which are down significantly from last year and the start of the year, as more people got vaccinated.
And while hospitals and other providers are seeing more patients, the industry isn't assuming a full return to pre-COVID patient volumes until the fourth quarter of this year, according to analysts at Mizuho Securities.
Go deeper: Follow our health care earnings tracker
Go deeper