Facebook calls on FTC chair Khan to recuse from antitrust case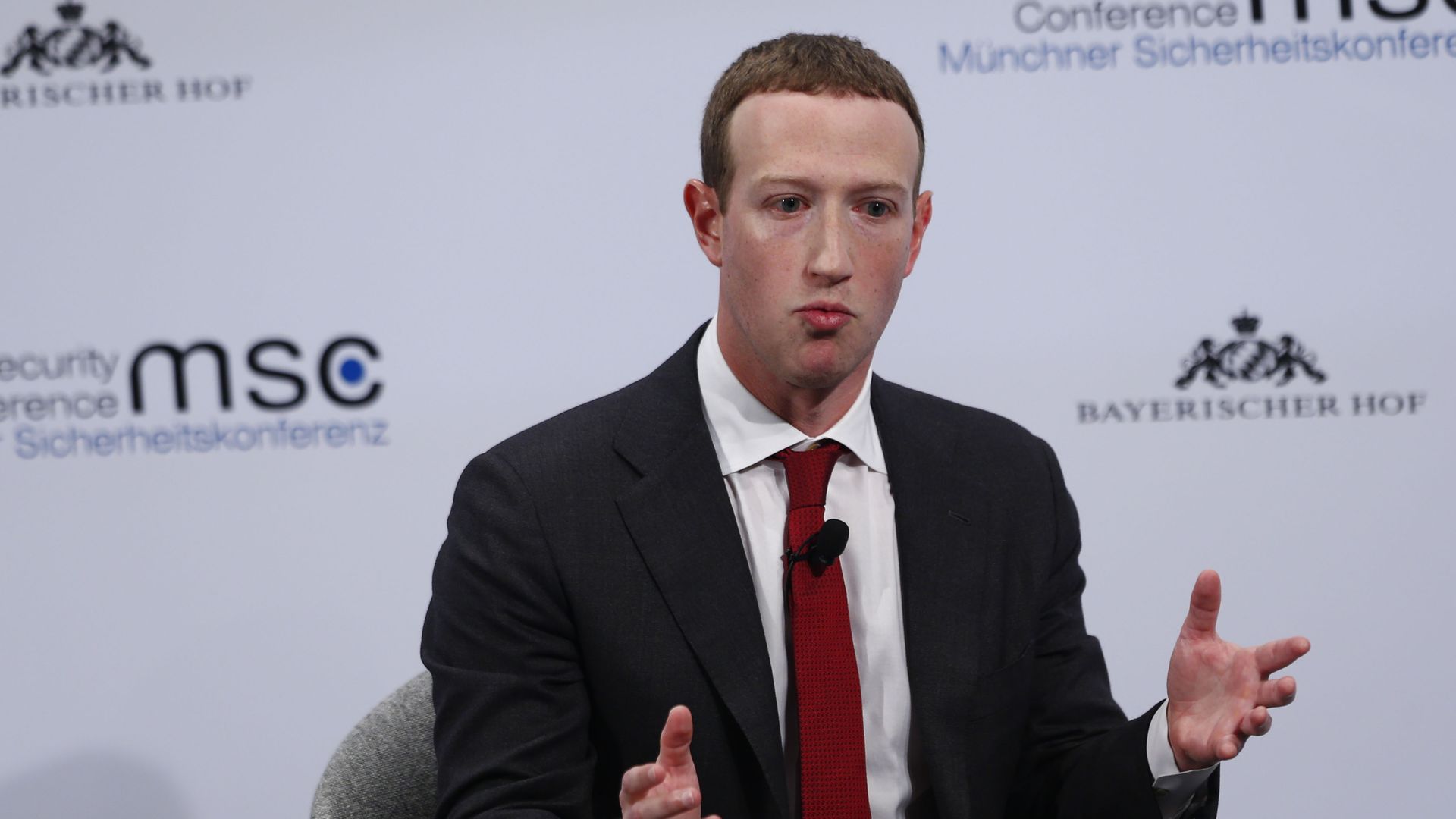 Facebook on Wednesday filed a petition for Federal Trade Commission chair Lina Khan to recuse herself from any decision-making about whether and how to continue the agency's antitrust case against the social media giant.
Why it matters: Khan, a vocal critic of Big Tech's power, took over leadership of the agency as it weighs whether to refile its complaint against the company after a judge dismissed it last month.
Details: In its petition, Facebook argues that Khan's public criticism and previous work make it seem she has already prejudged the company's antitrust liability. Facebook cites:
Khan's work for antitrust advocacy group Open Markets Institute.
Academic writing in which Facebook says Khan discussed her "belief that Facebook violated the antitrust laws."
Khan's work in the House Judiciary Committee's investigation of competition in the digital marketplace, which focused on Facebook and other tech companies.
Public appearances and statements, including a New York Times interview.
Twitter posts in which Khan commented on the FTC's lawsuit against Facebook.
What they're saying: "Chair Khan has consistently made well-documented statements about Facebook and antitrust matters that would lead any reasonable observer to conclude that she has prejudged the Facebook antitrust case brought by the FTC," a Facebook spokesperson said.
"To protect the fairness and impartiality of these proceedings, we have requested that Chair Khan recuse herself from involvement with the FTC's antitrust case against Facebook."
An FTC spokesperson declined comment.
The big picture: Amazon made similar arguments about Khan's previous work and statements in seeking her recusal in a petition earlier this month.
Go deeper