Dems' House hopes hang on two states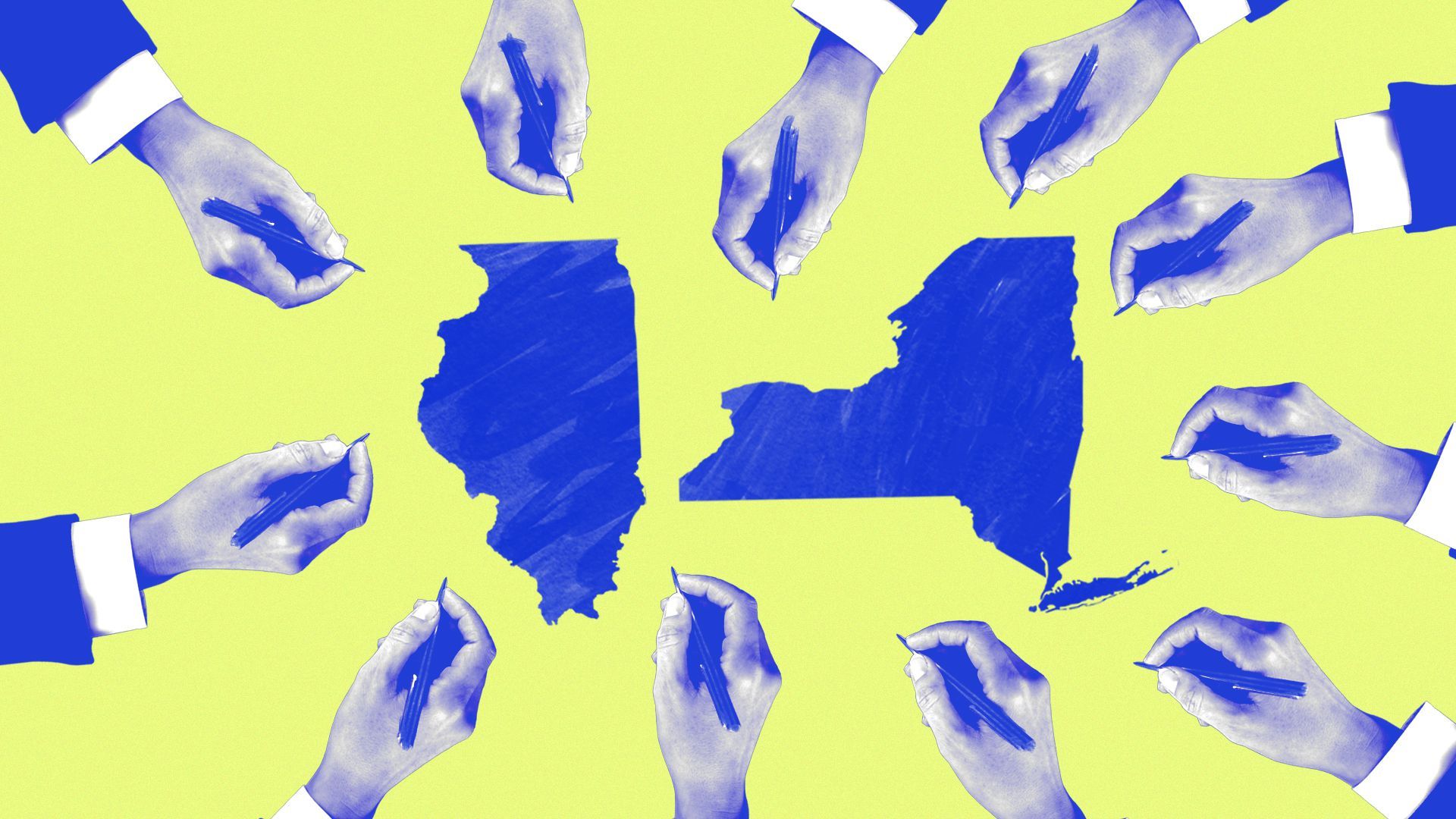 The Democrats' "only chance of keeping the House" next year is if they redraw congressional lines to their advantage in New York and Illinois, Cook Political Report's David Wasserman tells Axios.
Why it matters: The GOP is already poised to take advantage of its control of map-drawing in more states than Democrats. But Democrats have a chance to eliminate as many as seven Republican House seats in just New York and Illinois through redistricting in states they control.
New York and Illinois are both set to lose a House seat because of slower population growth.
On top of ensuring Republican districts are the ones lost to reapportionment this year, Democrats could rework the maps to help them pick up an additional four districts in New York and one in Illinois, said Wasserman, who focuses on redistricting as Cook's House editor.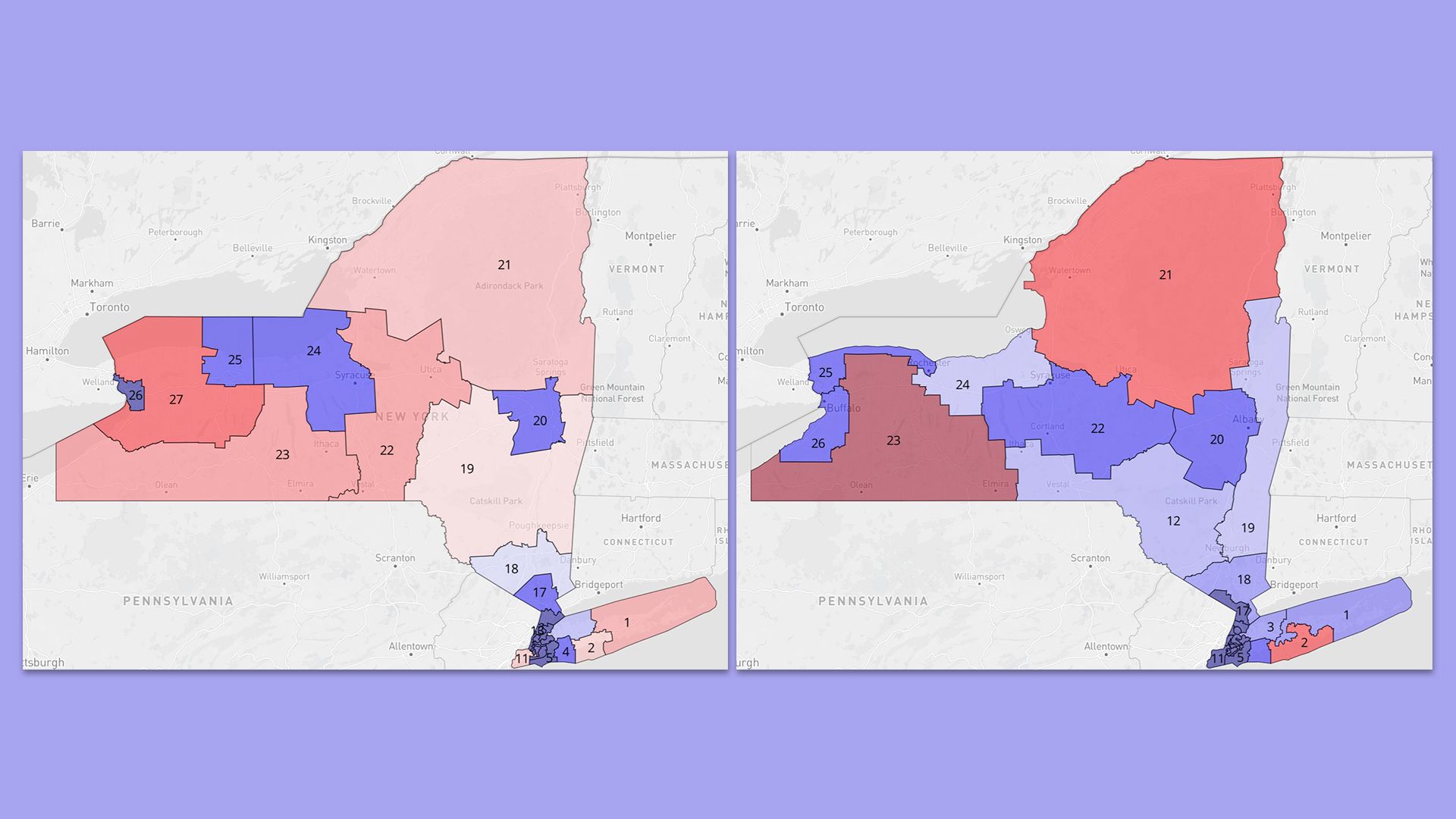 The big picture: Republicans will get to draw congressional district lines in big battleground states like Texas, Georgia, North Carolina and Florida. They were able to draw maps to maximize their partisan advantage after the 2010 census, too.
"The two states that Democrats control that are big, or where there's margin left, are New York and Illinois," Ben Williams, a nonpartisan redistricting specialist for the National Conference of State Legislatures, told Axios.
Few other states offer options to create new, blue congressional districts, he and Wasserman said.
"Just by correcting the horrors of what the Republicans have done will be an advantage," New York State Senate Deputy Majority Leader Michael Gianaris, a top Democrat on redistricting, told Axios. "If we do it fairly, we're going to gain seats."
What they're saying: Despite the Democratic hopes, there are checks on blatant partisan gerrymandering — especially in New York, said Kelly Ward Burton, president of the National Democratic Redistricting Committee.
While New York has an independent commission in charge of redistricting, it's likely that the process ultimately gets kicked to the Democratic-controlled state legislature.
Even then, state law restricts partisan gerrymandering.
In Illinois, Democrats control the process entirely.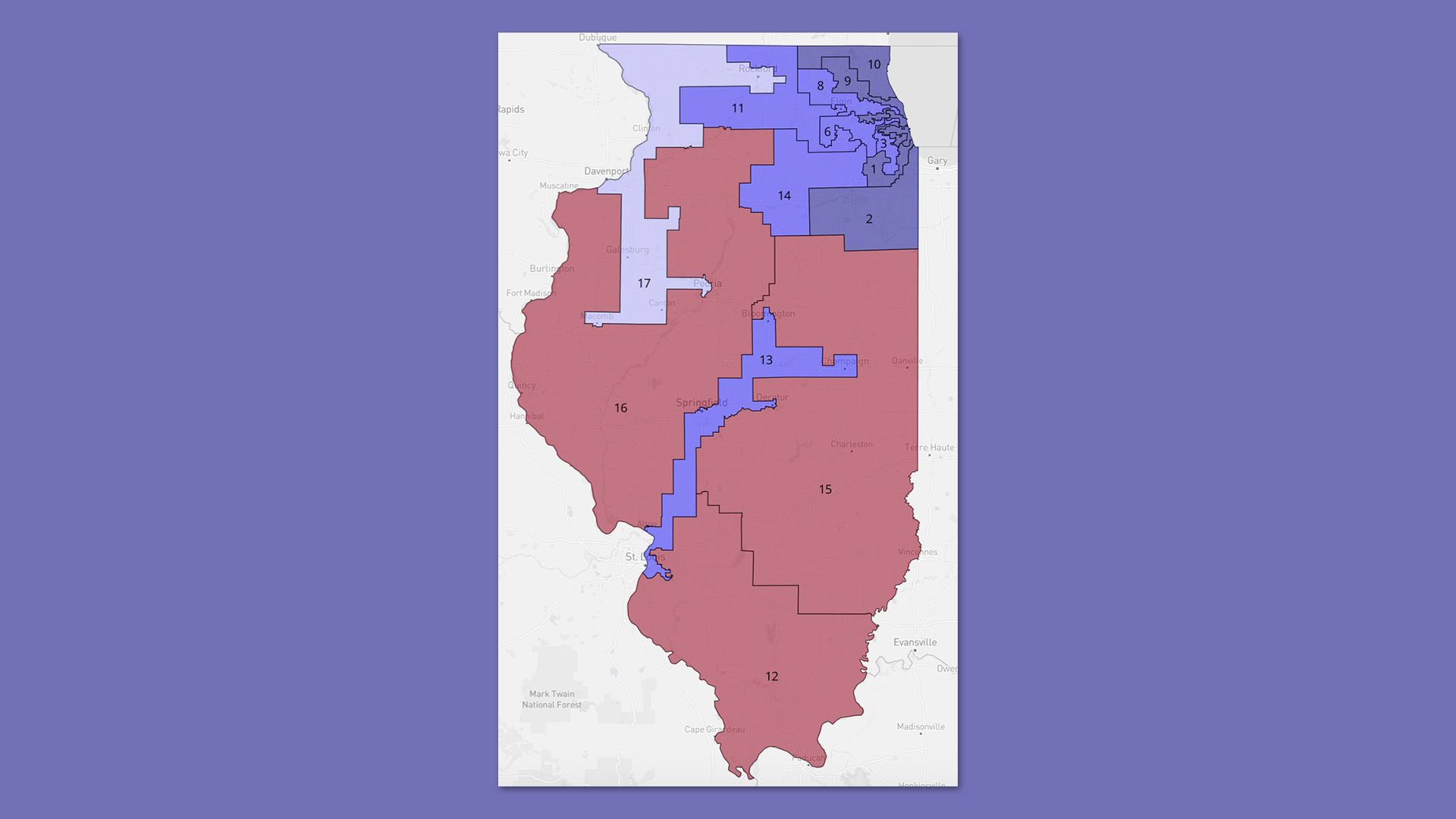 The intrigue: In New York, drawing the safest maps for Democrats could mean propping up Republicans like Rep. Elise Stefanik (R-NY).
She's despised by many state and national Democrats after reversing her opposition to Donald Trump and becoming part of the Republican House leadership.
Under a scenario outlined by Wasserman, her district would get redder in order to benefit Democrats elsewhere.
But Gianaris and others pointed out that final U.S. Census Bureau data used for line-drawing hasn't been released, so details about how maps might turn out remain unclear.
Go deeper