Cuba blocks social media access following protests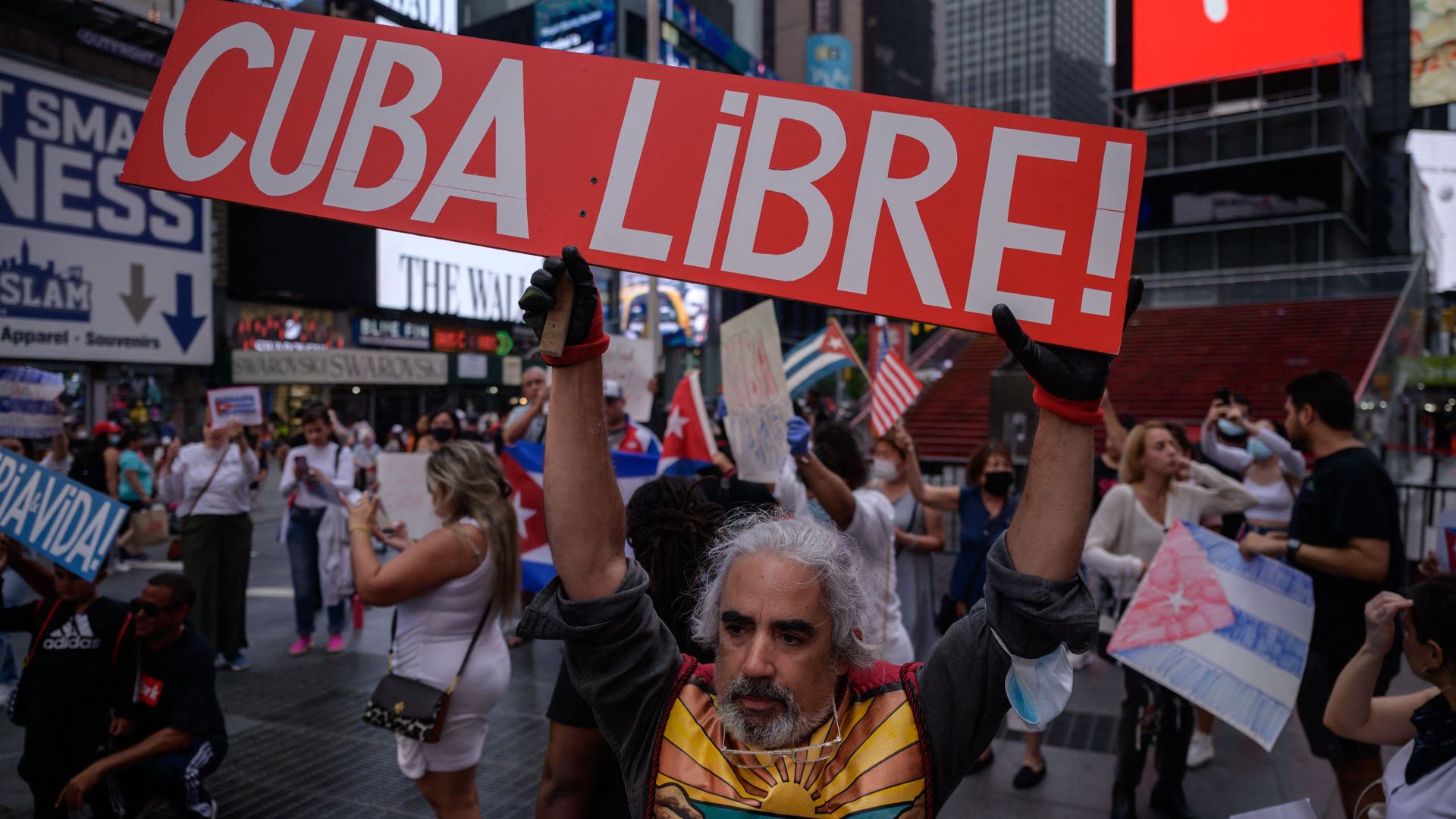 Cuba has limited access to some social media and messaging apps following anti-government protests that started Sunday.
Why it matters: Governments are increasingly using partial or complete internet shutdowns as a response to political unrest.
According to NetBlocks, Cuba's national internet service provider blocked access to WhatsApp, Facebook, Instagram as well as some Telegram servers.
As of Tuesday it said VPNs were working to help evade the government crackdown.
Flashback: NetBlocks spotted a similar crackdown in Cuba in November 2020, following separate protests over artistic freedom.
Go Deeper: Internet blackouts skyrocket amid global political unrest
Go deeper