Indicted Trump Organization CFO removed as director of several subsidiaries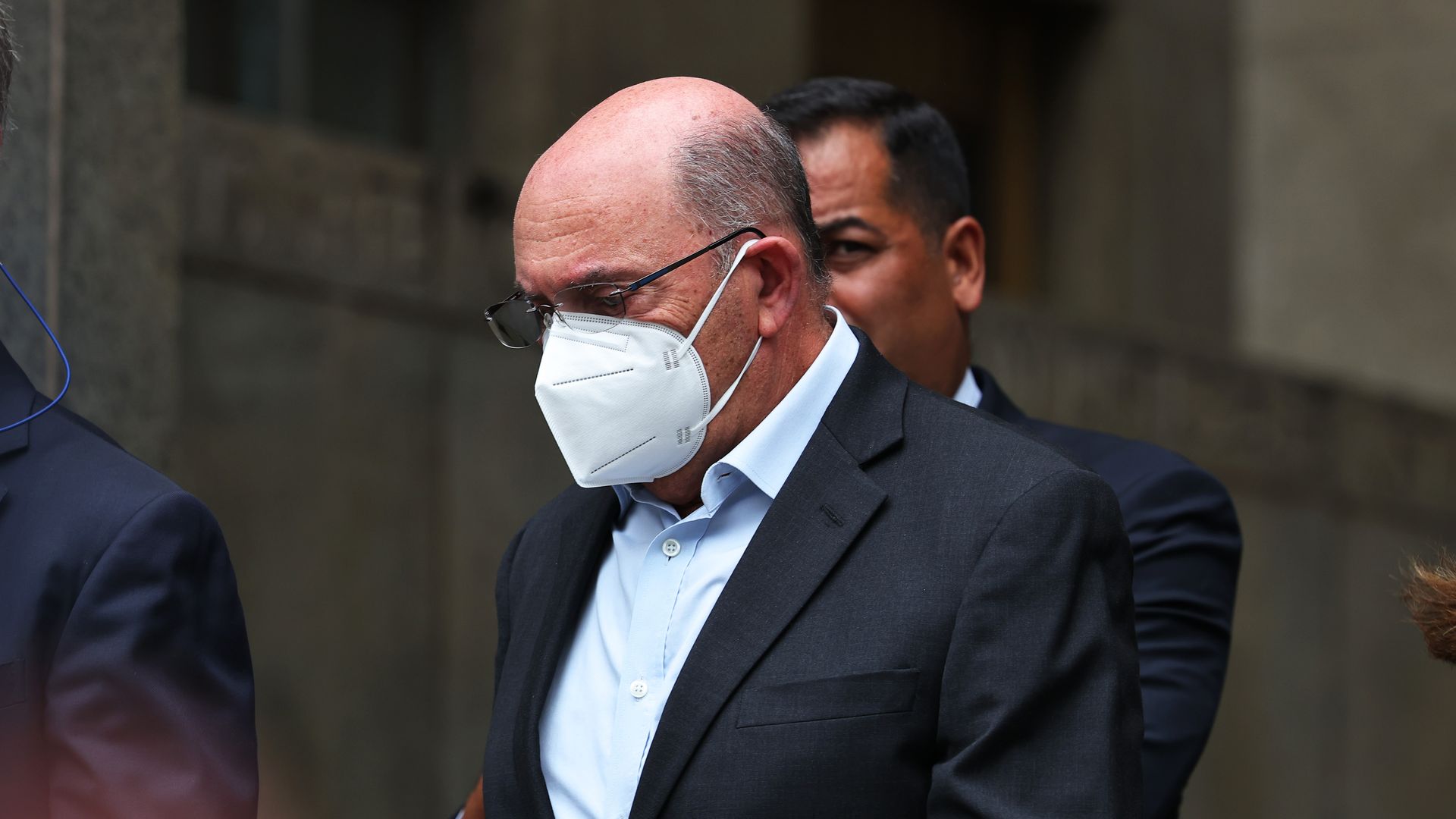 The Trump Organization has removed chief financial officer Allen Weisselberg from leadership positions in its subsidiary firms following his indictment on tax-related charges, the Wall Street Journal first reported Monday.
Why it matters: New York prosecutors have been pushing to press the longtime Trump associate, who's pleaded not guilty to charges including grand larceny, to cooperate in their investigation into the Trump organization.
The removal of the Weisselberg's name from over 40 subsidiaries in corporate filings "could avoid questions from regulators, lenders or vendors, by leaving out the name of an indicted executive," the Washington Post notes.
What's happening: Weisselberg was last Thursday removed as a director of the firm that runs the Trump Organization golf course in Aberdeen, Scotland, per a Washington Post review of British corporate records.
The company submitted paperwork in Florida the following day to remove Weisselberg as a director at 40 other subsidiaries in the state, according to WashPost and the Wall Street Journal's review of online database of Florida records.
Weisselberg will remain at the Trump Organization, per multiple reports. This includes staying on as CFO, according to the WSJ.
The Trump Organization did not immediately respond to Axios' request for comment.
Go deeper