The debate begins over the timeline for COVID vaccine boosters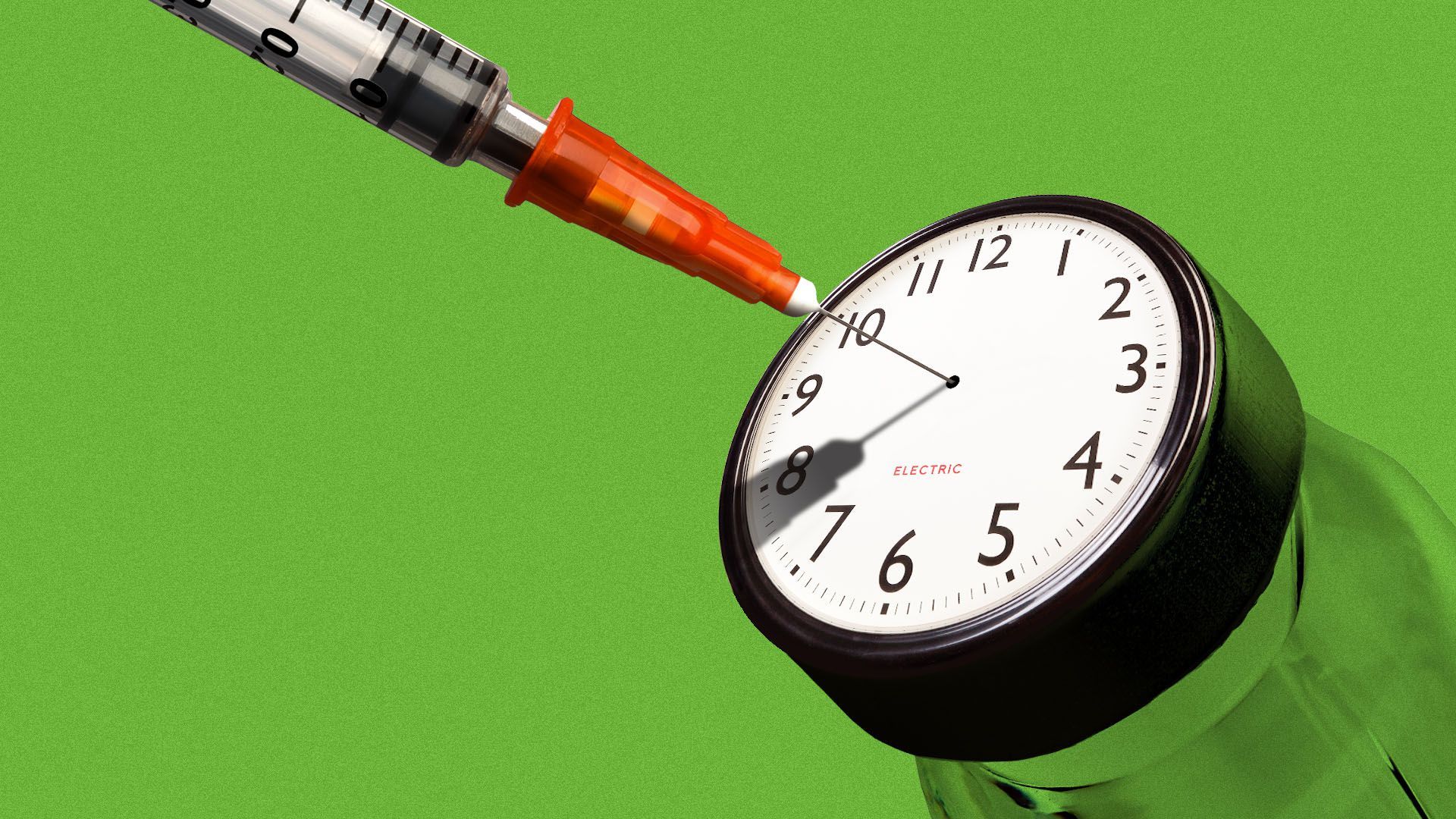 Conflicting statements from Pfizer and the Biden administration were just the beginning of what will likely be a contentious debate over if and when vaccinated Americans need another shot to protect them against the coronavirus.
Why it matters: Making decisions based on emerging science is difficult on a good day. But until global supply outpaces global demand for the vaccine, how to allocate doses will remain a life-or-death decision.
Driving the news: Biden administration officials met with Pfizer yesterday afternoon to discuss whether new data suggests that some Americans may soon need a third shot.
Sources say officials agreed that they need to continue looking at the data.
"For those who are at risk, there may be a need for boosts…the real risk is, right now there are people who are not vaccinated," a person familiar with the discussion in that meeting said. "No one walked out of there and said boosters are needed imminently."
"We appreciate the information they shared, and officials continue to engage in a science-based rigorous process to consider whether, when, or for whom a booster might be necessary," an HHS official said in a statement to reporters.
Between the lines: Not only is the science unclear, but there would also likely be a global uproar if Americans began receiving a third shot before most of the rest of the world received any.
Tedros Adhanom Ghebreyesus, director-general of the World Health Organization, said yesterday that Pfizer and other vaccine makers should focus on increasing global access to first doses, not boosters, STAT reports.
On the other hand, some Americans — especially older ones or those with health conditions — could become increasingly nervous about the status of their protection, especially after reading warnings like Pfizer's.
State of play: Recent studies have shown that the existing vaccines work against the Delta variant, but may be less effective.
A study out of Israel, released by the government, found that the Pfizer vaccine is only 64% effective against Delta infections, although it remained more than 90% effective against severe disease.
It was this study that led Pfizer to announce it would seek authorization for a third shot, former FDA Commissioner and Pfizer board member Scott Gottlieb said this weekend.
But other studies have shown higher efficacy against Delta, particularly against symptomatic infections — just slightly less than against the original version of the virus.
What they're saying: Gottlieb said that people vaccinated early on in the U.S. vaccination effort — who tend to be older — would be the ones to need a boost soon, not those vaccinated more recently.
What we're watching: Politics, both domestic and international, could end up being just as prominent within the booster conversation as the science.
Go deeper