Texas AG stops blocking critics on Twitter after First Amendment lawsuit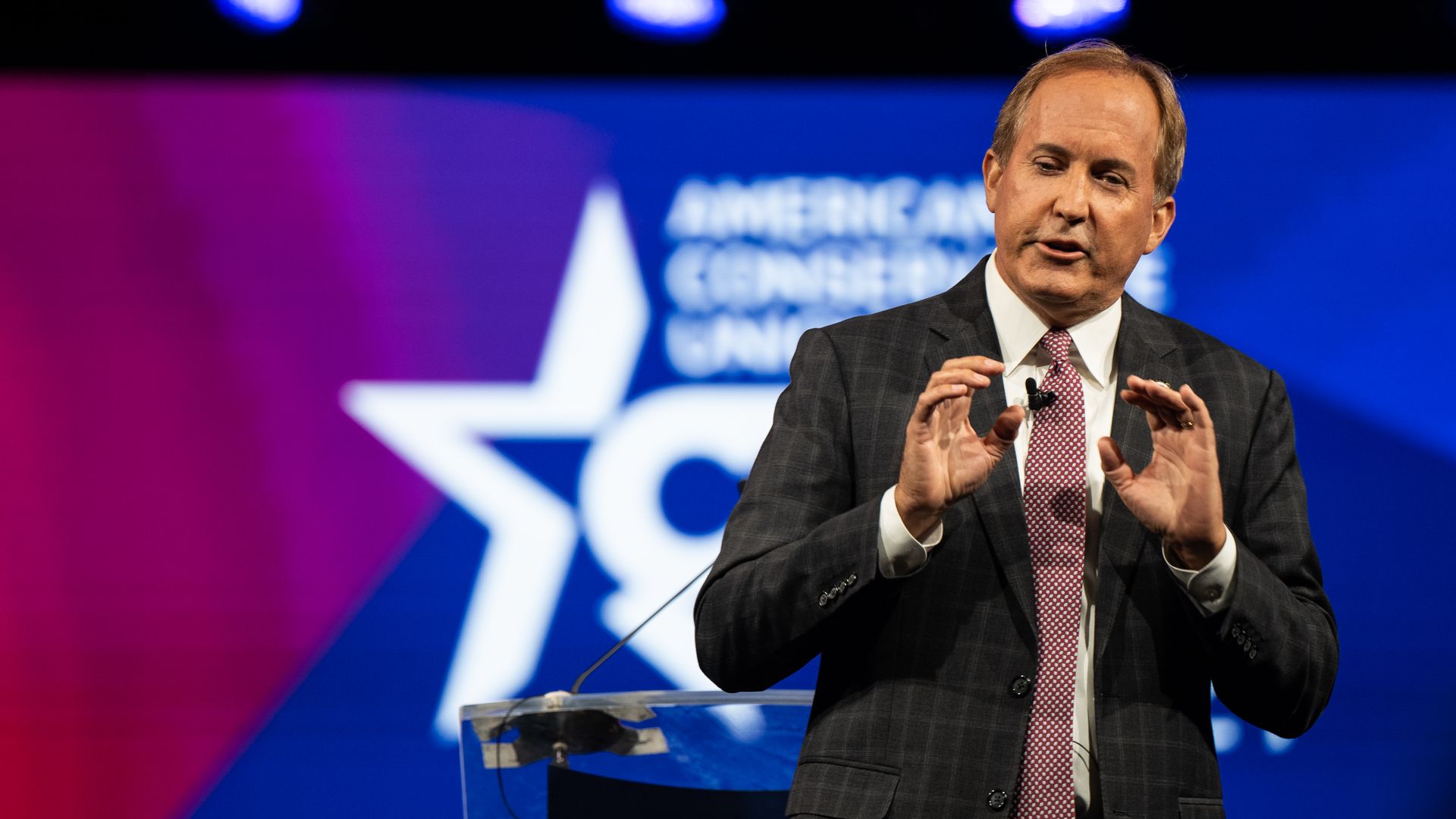 Texas Attorney General Ken Paxton has unblocked critics on his Twitter account and agreed not to take such action again after reaching an agreement in a First Amendment lawsuit filed against him.
Of note: The agreement, filed in Austin on Friday but announced Monday, follows similar First Amendment cases against former President Trump and Rep. Alexandria Ocasio-Cortez (D-N.Y.).
Driving the news: Paxton agreed in the filing not to block users from his personal Twitter account, @KenPaxtonTX, "based on First Amendment-protected viewpoints expressed."
Paxton unblocked the nine plaintiffs named in the suit last May, after it was filed by the Knight First Amendment Institute at Columbia University and the American Civil Liberties Union of Texas, the Texas Tribune notes.
Friday's filing shows he's no longer blocking any accounts.
What they're saying: Kate Huddleston, attorney for the ACLU of Texas said in a statement that the agreement marked "an important victory for Texans' First Amendment rights."
Katie Fallow, senior counsel at the Knight First Amendment Institute, added that multiple courts" have recognized that government officials who use their social media accounts for official purposes violate the First Amendment if they block people from those accounts on the basis of viewpoint."
Representatives for Paxton did not immediately respond to Axios' request for comment.
Go deeper: Trump's unexpected 1st Amendment legacy
Go deeper