Democrats' spending flip-flop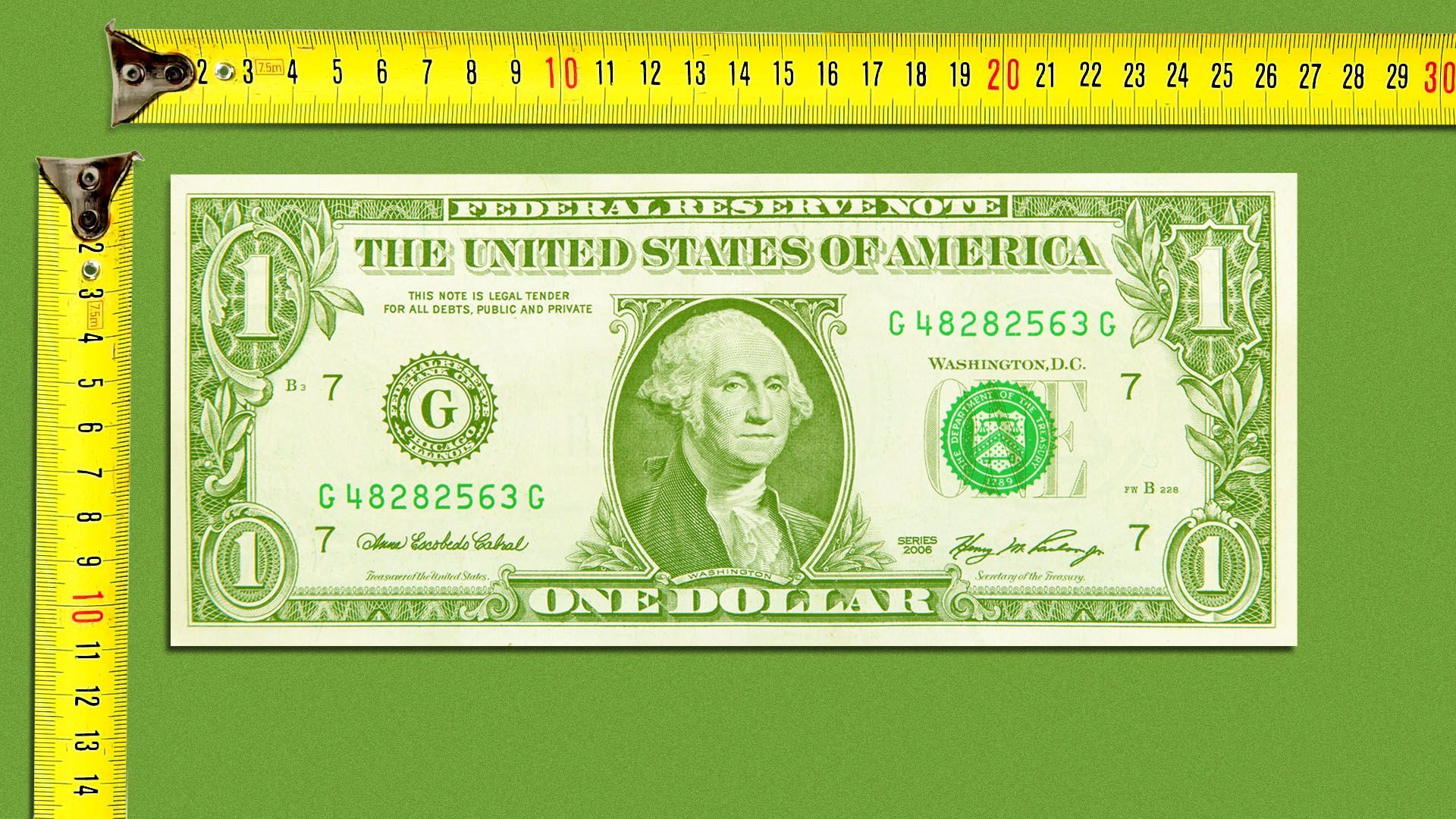 Senate Democrats plan to offset some of their "soft" infrastructure spending by using dynamic scoring — a budgetary practice many of them called a gimmick just a few years ago.
Why it matters: The total size of the Democrat-only reconciliation bill will depend in large part on how much of it can be offset with new revenues. Using budgetary smoke and mirrors shows how hard Democrats are working to pass a big bill.
Negotiators can get some breathing room by relying on traditional deficit spending.
They also can use dynamic scoring, a term of art for assuming that new programs will be so beneficial for the economy, they'll produce future tax windfalls.
What they are saying: "Dynamic scoring has been used before," Sen. Joe Manchin (D-W.Va.), told Axios, referencing the 2017 Trump tax cuts. "So, sure, I mean there's going to be some dynamic (scoring)."
Dynamic scoring is "both a mixed blessing and an unknown factor," said Sen. Sheldon Whitehouse (D-R.I.). "The extent to which it can be abused is significant. The extent to which it's also useful and accurate is also significant."
"It's a brave new world."
The big picture: Republicans have long used dynamic scoring to make the total cost of tax cuts appear smaller.
Now, Democrats are arguing billions of new dollars for programs like universal preschool and free community college will cause productivity gains that, in turn, spur economic growth.
The $579 billion bipartisan infrastructure package that would accompany the reconciliation bill also includes approximately $60 billion in new dynamic scoring savings.
It assumes "hard" infrastructure like new roads and bridges will benefit the entire economy.
Flashback: In 2015, House Republicans required the Congressional Budget Office to score proposals by factoring in their overall macroeconomic effect.
Democrats, including Sen. Bernie Sanders (I-Vt.), then the ranking member of the Senate Budget Committee, howled.
"The Republicans have hatched a plan to force the CBO to cook the books and paint a rosy picture of the benefits of trickle-down economics," Sanders said.
"They call it 'dynamic scoring,'" he added. "In fact, it's a gimmick to help justify more tax cuts for the wealthy and profitable corporations."
Between the lines: Some conservative economists welcome the Democrats' newfound religion.
They argue budget experts can — and should — factor in the productivity gains from more education or better health care on the overall economy.
Some also caution against estimating precise dollar figures.
"They are never as big as the proponents think they are going to be," said Doug Holz-Eakin, who was the first Congressional Budget Office director to try to use dynamic scoring during the debate about the cost of President George W. Bush's tax cuts.
"Dynamic scoring lives to excite and disappoint simultaneously."
Go deeper