Biden to tap ex-Sen. Jeff Flake as ambassador to Turkey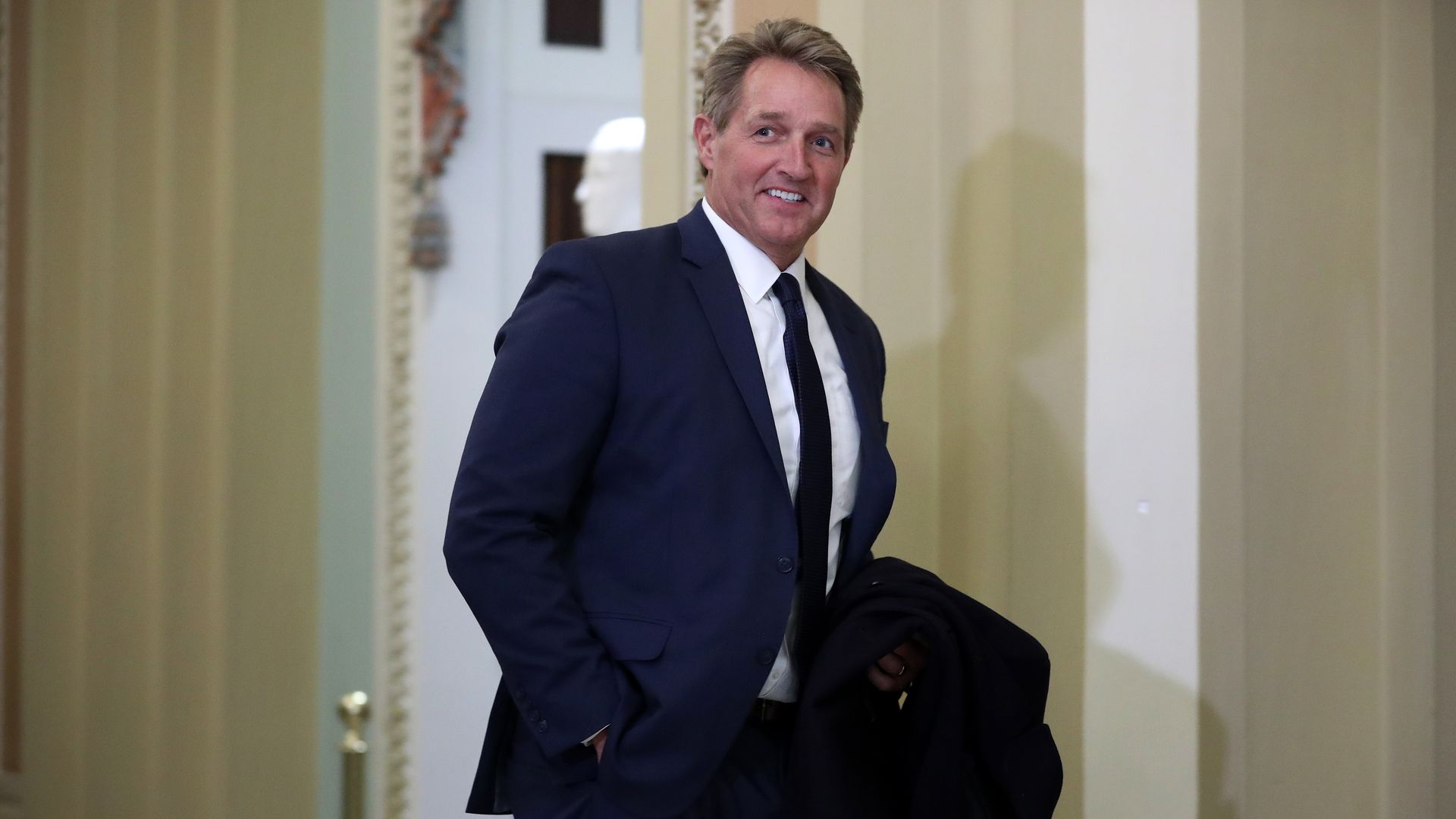 President Biden will nominate former GOP Sen. Jeff Flake as his ambassador to Turkey, bringing in a senior Republican to help emphasize his bipartisan instincts on foreign policy.
Why it matters: In picking Flake, Biden is putting his trust in a former politician to handle one of America's most challenging relationships in NATO.
"Given the strategic importance of the United States' relationship with our long-time NATO Ally, the Republic of Turkey, I am honored and humbled by the trust President Biden has placed in me with this ambassadorial nomination," Flake said in a statement.
"This is a pivotal post at an important time for both of our countries."
Flake, along with Cindy McCain, had long been considered potential picks to help Biden show his commitment to bipartisanship, Axios reported in February.
The big picture: Flake, a one-term senator from Arizona, endorsed Biden at the 2020 Democratic National Convention, after deciding he wouldn't run for re-election in 2018.
He clashed frequently with then-President Trump and openly questioned his own future in the party.
"There may not be a place for a Republican like me in the current Republican climate or the current Republican Party," he told the Arizona Republic in 2017.
Editor's note: This story has been corrected to show that Flake was a one-term senator.
Go deeper